After a three-year hiatus for safety and organisational overhauling, the Red Bull Air Race World Championship is back for the 2014 season. These races pit daredevil pilots against gravity — and each other — as they guide their acrobatic single-seaters through a series of challenging "air gates" in as little time as possible. These are the planes that get them there.
Edge 540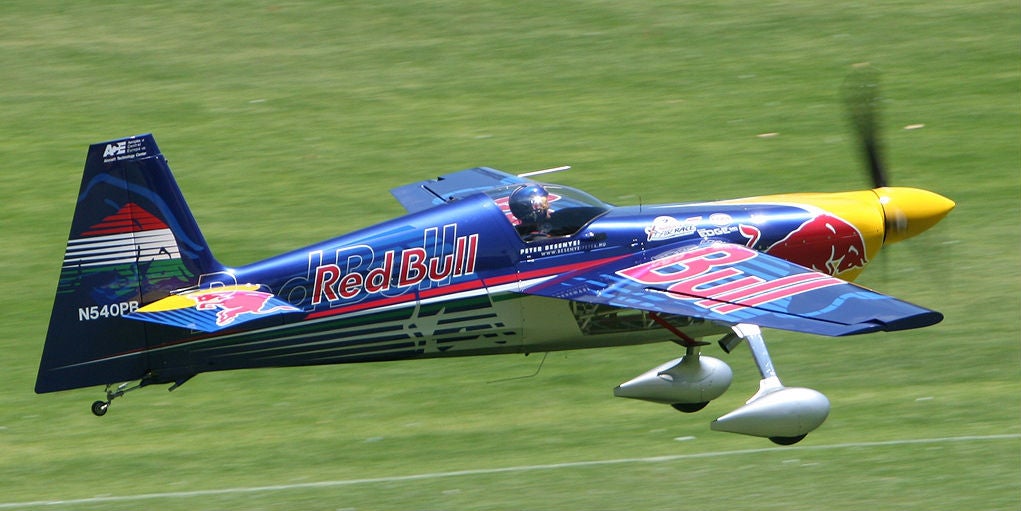 Picture: Montague Smith
The Zivko Edge 540 has been a staple on the international Unlimited aerobatics circuit for decades and is reigning king of the Air Races; every pilot that's won the championship, in fact, has done so in a Edge 540. It measures just over 6m long with a 7m wingspan and is powered by a 340hp Lycoming AEIO-540 Hartzell composite engine. Weighing just over 680kg the Edge 540 can climb 1127m per minute, top out at 426km/h, and roll at up to 420 degrees per second.
And for the 2014 season, many pilots are upgrading to the newest iteration, the Edge V3. Redesigns to the canopy, exhaust, wing root and rear wheel fairings have made it faster, reduced drag and increased its G-load tolerance. It's good to be the king.
MXS-R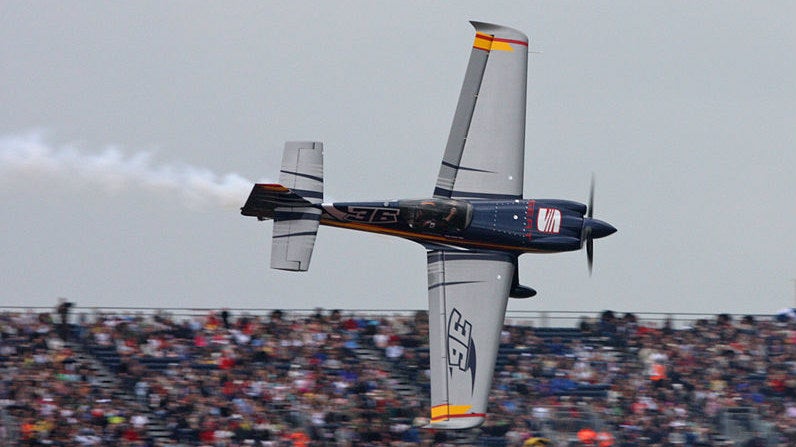 Picture: Brian Snelson
The Edge 540 faces stiff competition from the MXS-R "Edge Beater" built by MX Aircraft — a purpose-built aircraft designed from the ground up to excel at this event. Pairing advanced computer aided design and modelling software to maximise its aerodynamic efficiency with a fuselage and frame composed almost entirely of carbon fibre, the MXS-R matches the Edge 540 nearly point for point. The Edge Beater has a top speed of 426km/h, climbs at 762m/sec, and even rolls that the same 420-degree rate.
RACER 540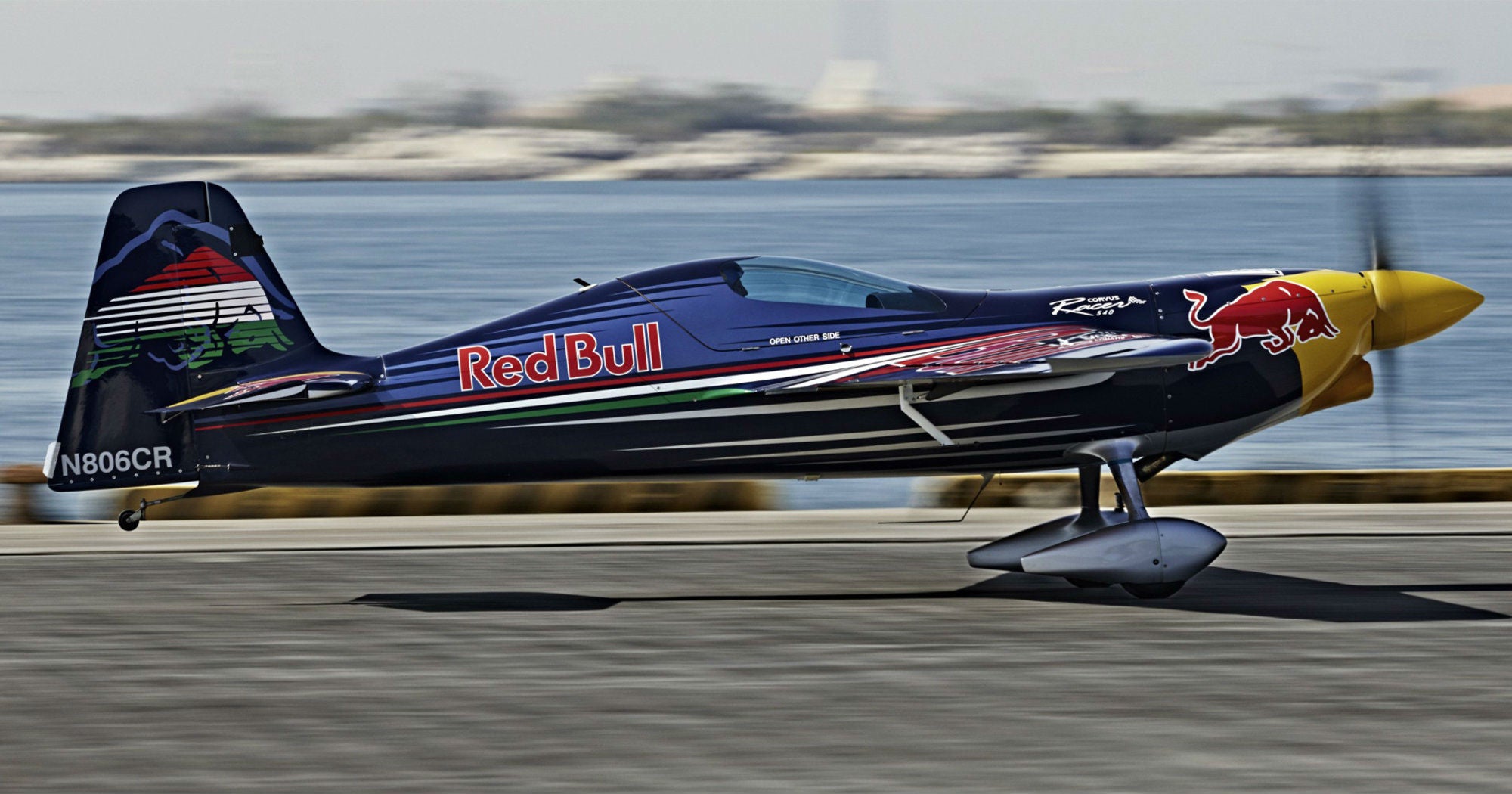 The MXS-R isn't the only upstart, however. The Racer 540 from Corvus Aircraft is another purpose-built acrobat built specifically for the Air Races starting back in 2007. It was devised by Andras Voloscsuk and the Hungarian University of Aviation, undergoing more than 15,000 hours of development over two years before entering the races in 2009. Unfortunately, despite its higher top speed, faster roll rate, and superior climbing ability, the Racer 540 couldn't quite get over its heavy, six-cylinder engine. The Racer's pilot, Peter Besenyei, was unable to place any higher than seventh that shortened 2009 season.