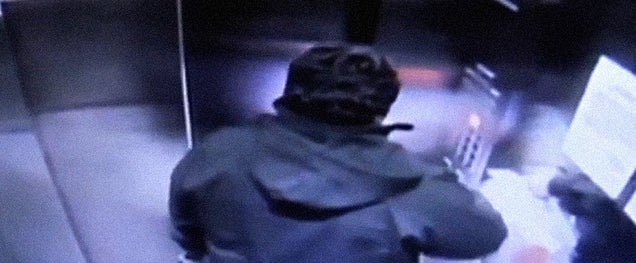 Chilean newspaper Publimetro (in Spanish) reports on the terrible accident suffered by 30-year-old José Vergara: A malfunctioning lift launched him across an entire building and into the roof, going through 34 storeys in just 15 seconds. Reportedly, he suffered major fractures on his back and hips.
It happened last Friday, when Vergara got into one of the lifts of the building in which he lives with his wife. The lifts starts going up without closing its doors, then it seems to go crazy as it speeds up from Level 2 until it crashes at level 31. According to his neighbours, it was known that the lift had problems.
WARNING: While you can't see the Vergara's or any gore images at the time of impact, this video may affect sensitive readers.
According to the Chilean press, Vergara may not be able to walk again because of the multiple injures on his spinal cord. He's now in the Internal Care Unit of Clínica Santa María, in Providencia, Santiago de Chile.