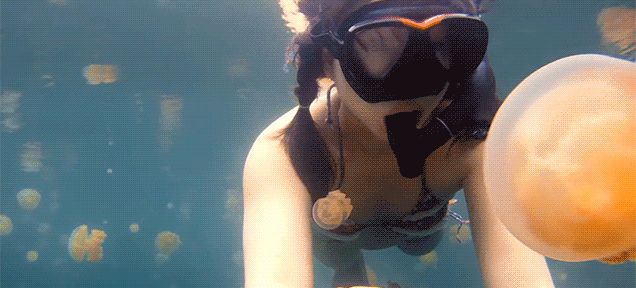 This video of Nana Trongratanawong "surrounded by millions of golden jellyfish during a freedive at Jellyfish Lake, Palau." Although you can't see them, that "millions" figure is not an exaggeration: "Millions of golden jellyfish migrate horizontally across the lake daily."
I don't know if I should feel amazed or freak out.
According to Wikipedia, Jellyfish Lake "is amarine lake located on Eil Malk island in Palau." The lake is "connected to the ocean through fissures and tunnels in the limestone of an ancient Miocene reef."
The golden jellyfish almost disappeared from the lake in 1998, but now it is back into the millions. They migrate across the entire lake all day long in this pattern: