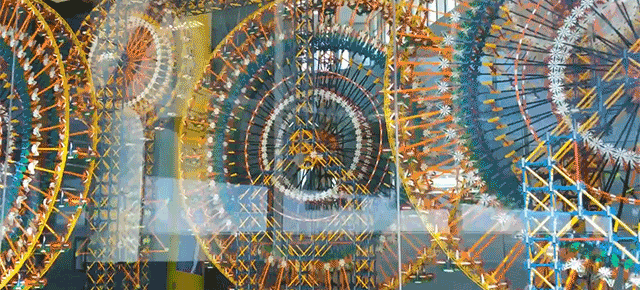 If an upcoming flight stopover has you visiting Philadelphia's International Airport, you might want to head over to Terminal A-West before the end of October this year. Because instead of killing time reading a magazine, you can stare in awe at this impressive 48,000-piece animated art installation made from K'NEX.
The building toy never quite reached the popularity of Lego, but K'NEX has always managed to have its own unique niche in the toy world, letting kids build massive structures like roller coasters or ferris wheels that are as tall as they are.
Or, in this case, a 2m tall kinetic structure that took six designers over 170 hours to build, and will probably distract travellers for thousands and thousands of hours on top of that.