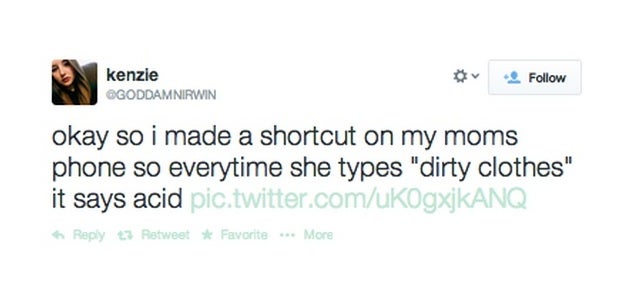 A few years ago I told you about an amazing prank you can pull on your friends/co-workers/family. This girl just executed it with beautiful precisionon her mother.
Here's how it works : Go into someone's iPhone settings and change their shortcuts so that some normal term they would type then automatically changes to something else.
Twitter user Kenzie — who has unfortunately changed her profile to private — got a hold of her mum's phone and changed "dirty clothes" to "acid." Funny!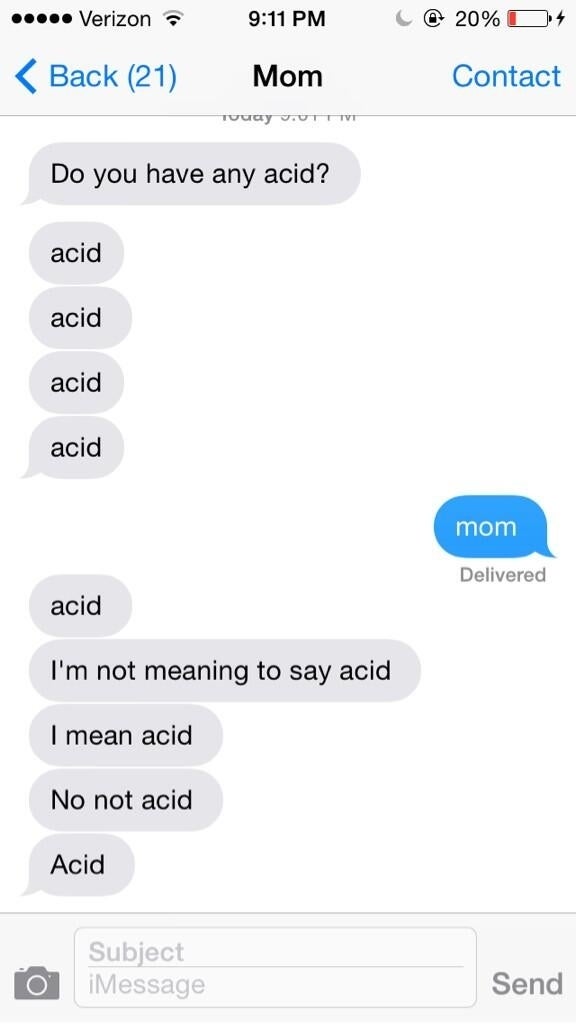 ---
It just goes on and on and on!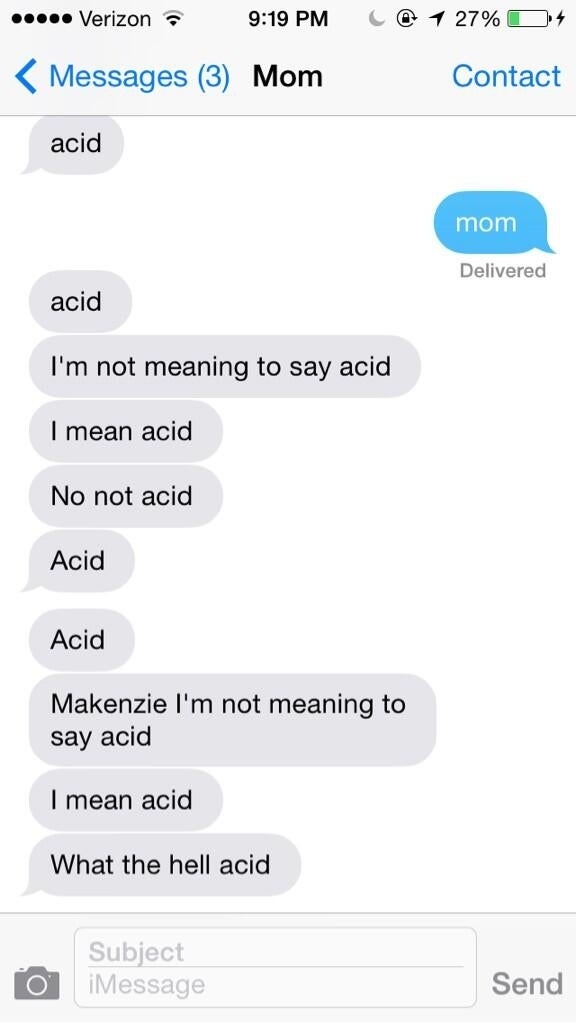 ---
Now as always with these internet prank things, this could very easily be fake. Perhaps the joke is not on the mum, but on us! But it's so good, that I just don't care if it's real. At the very least, it's a good reminder that you can cause some good natured mischief to brighten up your week :) [Nerd Approved]