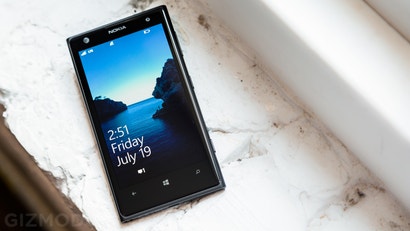 Nokia — it is still Nokia until the money actually changes hands — has announced that the Lumia 1020 will go on sale in Australia from September 17th for an RRP of $899.
See also: Nokia 1020 Review: At Last A Terrific Camera In A Great Phone
The release notes that September 17th is when you'll be able to buy it from Telstra stores and "major retailers", while Optus will offer the phone from the 1st of October.
Both Optus and Telstra will only offer the Black variants, while Allphones and Dick Smith will offer Black or Yellow; the full range of Black, Yellow or White will be available through Harvey Norman. Following up on it appearing on its in-store systems a couple of days ago, Harvey Norman has its pre-order pages up, where it's offering the handsets outright for $833, although it suggests a launch date of September 15th.