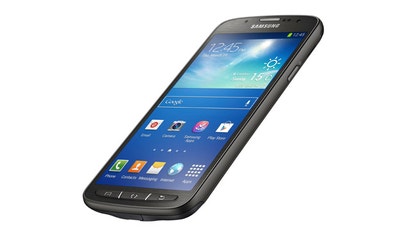 The constantly leaked Samsung Galaxy S4 Active has just been officially announced by Samsung, which has confirmed its insane level of desirability by telling us it features a 5-inch 1080p display and 1.9GHz quad-core processor inside a fully waterproof case. What's that, like 15 Galaxy devices now?
Samsung's gained IP67 certification for the S4 Active, meaning you'll be able to submerge it in one metre of water for 30 minutes and it will still survive. Android 4.2.2 is the launch OS, so it's bang up to date, with 2GB of RAM and 16GB of storage space your memory limits. Dual cameras (8MP and 2MP) and Samsung's comprehensive photography software are onboard, with Samsung also including an "Aqua Mode" for taking snaps underwater.
The Galaxy S4 Active will launch first in the US and Sweden, and it looks much nicer in red, should you have the required self-confidence to pull off having a big, red mobile phone. [Samsung]
---
Gizmodo UK is gobbling up the news in a different timezone, so check them out if you need another Giz fix.