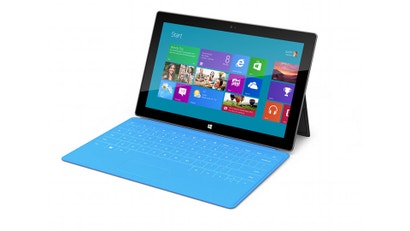 Whadda we want? Microsoft Surface! When do ya want it? As soon as it comes back into stock! That's right: Aussies have sold Microsoft out of the stand-alone Surface RT ahead of the launch later on this week.
Microsoft has sold out of the 32GB version of the tablet, but the 32GB and 64GB touch cover bundles are still up for sale.
It only went up for pre-order five days ago, and already Microsoft is flush out of stock. It's a pretty strong indication of demand considering that the tablets are only being sold online and not in stores, too.
Are you one of the pre-orderers? What did you get and why?
Thanks to Paul for sending this in.