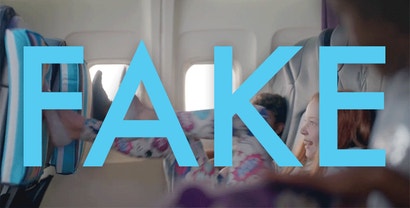 Scientifically speaking, April Fools' Day is the worst day of the year. And as consumers we have only two options to survive the horror that is brands flogging the dead horse known as April Fools' Day. The first is to humour them by politely chuckling at their whipping of the stallion's corpse.
The second is to saddle up and ride that poor, rotting pony -- pretending it's alive until these brands provide us with the products and services they're offering.
But honestly, some of the products that brands advertise on April Fools' Day sound pretty nice. Like Virgin Australia's Kids Class cabin? No more screaming children kicking the back of your seat? Sign me the hell up.