A fresh year means a fresh batch of Australia's finest being captured doing dumb, dangerous and sometimes-hilarious things on the road.
Dash Cam Owners Australia is back for 2020 and they're coming in strong with runaway furniture, fanging a rise-on mower on the road and some questionable usage cases for roundabouts.
I for one didn't know I needed to see the drivers of two restored vintage vehicles get into a water pistol fight at a traffic light… yet here we are.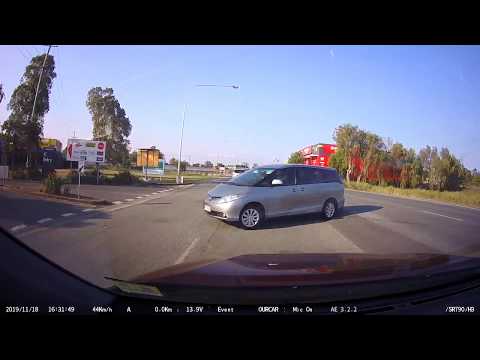 As we race towards the end of November its important to take the time out to enjoy one of our favourite monthly YouTube gifts. Dash Cam Owners Australia is back with its latest compilation of some of the biggest idiots on our roads. This month we invite you to bear witness to a someone popping a mad wheelie, a Rocky impersonation in front of 7-11, a failed turn on a median strip and a one-sided lightsaber battle impersonation. Plus there's the usual dose of crashes, close calls and people who don't feel it's necessary to drive on the correct side of the road.
Read more
You'll also find the usual satisfying compilation of swearing and yelling, as well as someone insisting *repeatedly* that a cop has made an illegal turn. Don't worry though, her mate has an iPad to capture it on.
You can watch more from Dash Cam Owners Australia over on their YouTube channel.