If you're an obsessive pet parent like me, here's some fun news. Spotify has created a pet playlist generator, which is exactly what it sounds like.
Using a dedicated website, you can now let the music streaming giant create a custom playlist for your cat, dog, bird, hamster or iguana.
It's quite charming, cute and clearly designed to be shared on social. But since I'm a sucker for this kinda bullshit, I had no qualms using it immediately.
After choosing your pet type, the site asks for personality traits of your furry friend – relaxed or energetic, shy or friendly and apathetic or curious. You then have the option to add a name and upload a pic of your pet. A few seconds later you have a robust selection of tunes.
Because you need to login to use the service, the algorithm spits out a playlist that's a combination of what it knows you like and the personality traits of your pet. The latter mostly seems to dictate the tempo of the chosen bangers.
Apparently my cat Panko would be down for some 90s hits by Regurgitator, Grinspoon and Jebediah. Also these:
Dammit if the algo didn't nail it.
Maybe I'll see how it goes next time he comes in to yell for treats and attack my shoes.
You can try it for yourself right here.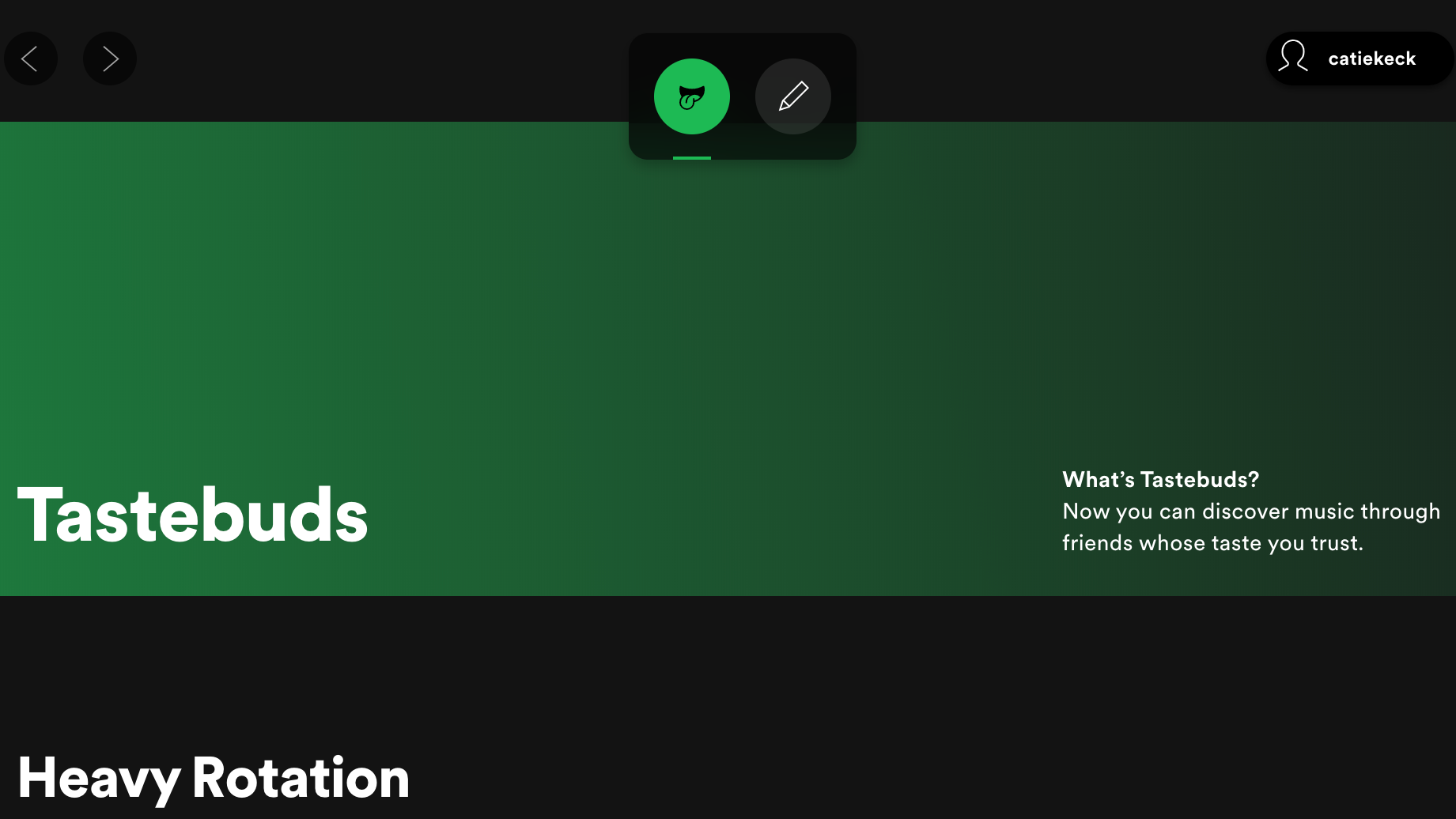 It appears Spotify is prototyping a function to allow users to more easily discover what their friends are listening to most.
Read more