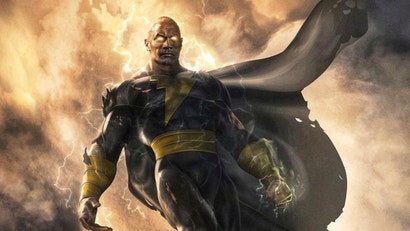 The Rock as Black Adam, by Bosslogic and Jim Lee. (Image: Instagram)
Dwayne Johnson has been attached to play DC antihero Black Adam for years but it's always just been that. An attachment. Fans have long wondered when they'd get to actually see the character come to life on the big screen. Today, that question was answered.
Johnson took to his Instagram to confirm that Black Adam is a go and it'll be in theatres December 22, 2021.
Editor's note: It's unclear if this date also applies to Australia. If so, it's more likely it'll fall on December 23, 2021 or a Boxing Day 2021 release.
This story is developing...
Dwayne "The Rock" Johnson has stormed Hollywood in the last decade, rising up the ranks of the biz to become a bona fide star and beloved personality. And while many are aware that The Rock's long career started in the WWF (now the WWE), I'm not sure how many people actually know what "The Rock" actually means. It's actually short for something.