Apple's shiny new streaming service has launched for Australians but 'what does Apple TV+ actually offer that other services don't?
The launch of Apple TV+ on November 1 meant that Australia received yet another streaming service providing exclusive content. So, let's take a look at how it works and what it can offer.
With Apple's annual September event this year, we finally have answers around what its Netflix streaming contender will look like at launch: sparse in offerings and incredibly cheap
Read more
---
Is Apple TV+ just like Netflix?
The short answer is no, not really. While they are both streaming services, there are some major differences that sets Apple TV+ apart from Netflix and its competitors.
While Netflix is known for having a huge library, Apple TV+ had less than 10 tiles available on launch. The majority of these are originals, which suggests Apple is trying to pull the quality over quantity card.
Whether that will stack up against Disney+, when it launches with hundreds of titles for an extra dollar per month, remains to be seen.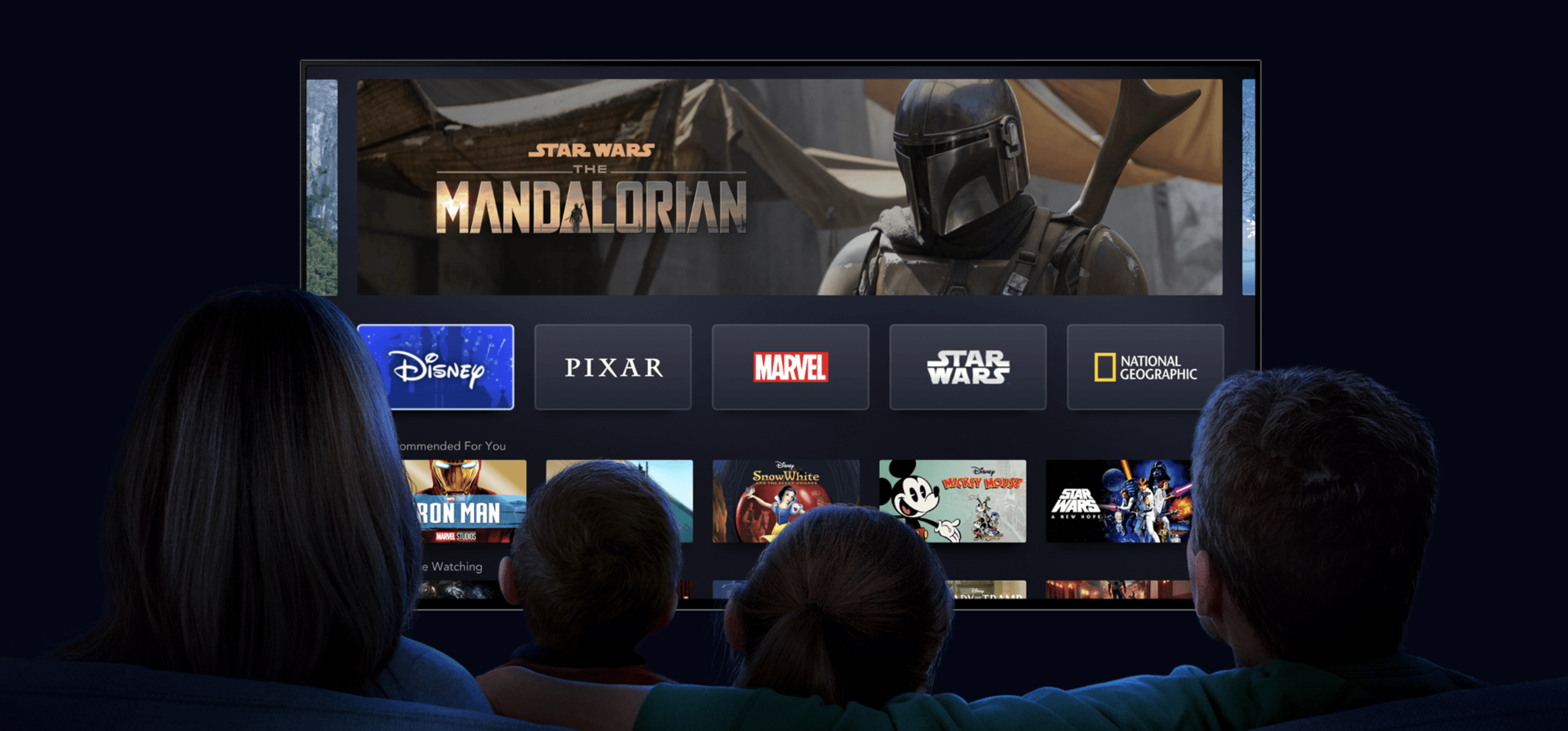 We already knew that Disney was using all of its megacorp might to bring an absurd amount of archival content to launch its new streaming service with. Now, we finally know just what will be arriving day one, and hoo boy, folks: it's a lot.
Read more
But aside from the limited amount of titles available, there are number of other differences. Apple TV+ only offers one plan, $7.99 a month, which includes 4K and HDR streaming and the ability to share the subscription with up to five other family members (six in total). However, it is falling in line with Netflix and Stan by enabling users to download content to watch offline.
---
What can I watch on Apple TV+?
As we mentioned, the lineup is pretty light when compared to other existing or incoming services. There a number of shows with high-profile actors such as Morning Wars with Jennifer Aniston, Steve Carrell and Reece Witherspoon as well as the Jason Momoa-fronted See.
The full collection with upcoming titles includes:
Morning Wars
See
Dickinson
For All Mankind
The Elephant Queen
Helpsters
Ghostwriter
Snoopy In Space
Oprah's Book Club
Hala
Servant (coming November 28)
Truth Be Told (coming December 6)
---
How does Apple TV+ sweeten the deal?
The price is fairly affordable but when you consider other services offer you a lot more choice in terms of content, the value for money mirage starts to slip. But Apple does offer some deals to make its offering more intriguing.
The first is a free seven-day trial. It's certainly not the most generous free trial offering but given there aren't hundreds of shows to watch, you may be able to determine whether you want to keep the service during that time.
If you're already planning to purchase new Apple device, you might also be eligible for a full year of free Apple TV+ streaming. When you buy a new iPhone, iPad, iPod touch, Apple TV or Mac from Apple or an authorised Apple re-seller after September 10, you'll get one full year of an Apple TV+ subscription. If you bought it after November 2, you'll have three months to opt in for your free year from the date you set up the device.
With Disney+ and Apple TV+ on the way to Australia, the streaming service market is about to get a whole lot more busy. Each service will be fighting to keep your attention and money so we thought we'd take a look at what each offers based on pricing, concurrent user offerings, display quality and content libraries to help you determine the best option available.
Read more