It seems like every tech company from search engines to online shipping sites are leaning into smart home devices and as it turns out, Facebook is no different. The social media giant has announced it's releasing four Portal devices, giving you the option to make video calls on Messenger and WhatsApp – and Australians are getting it too.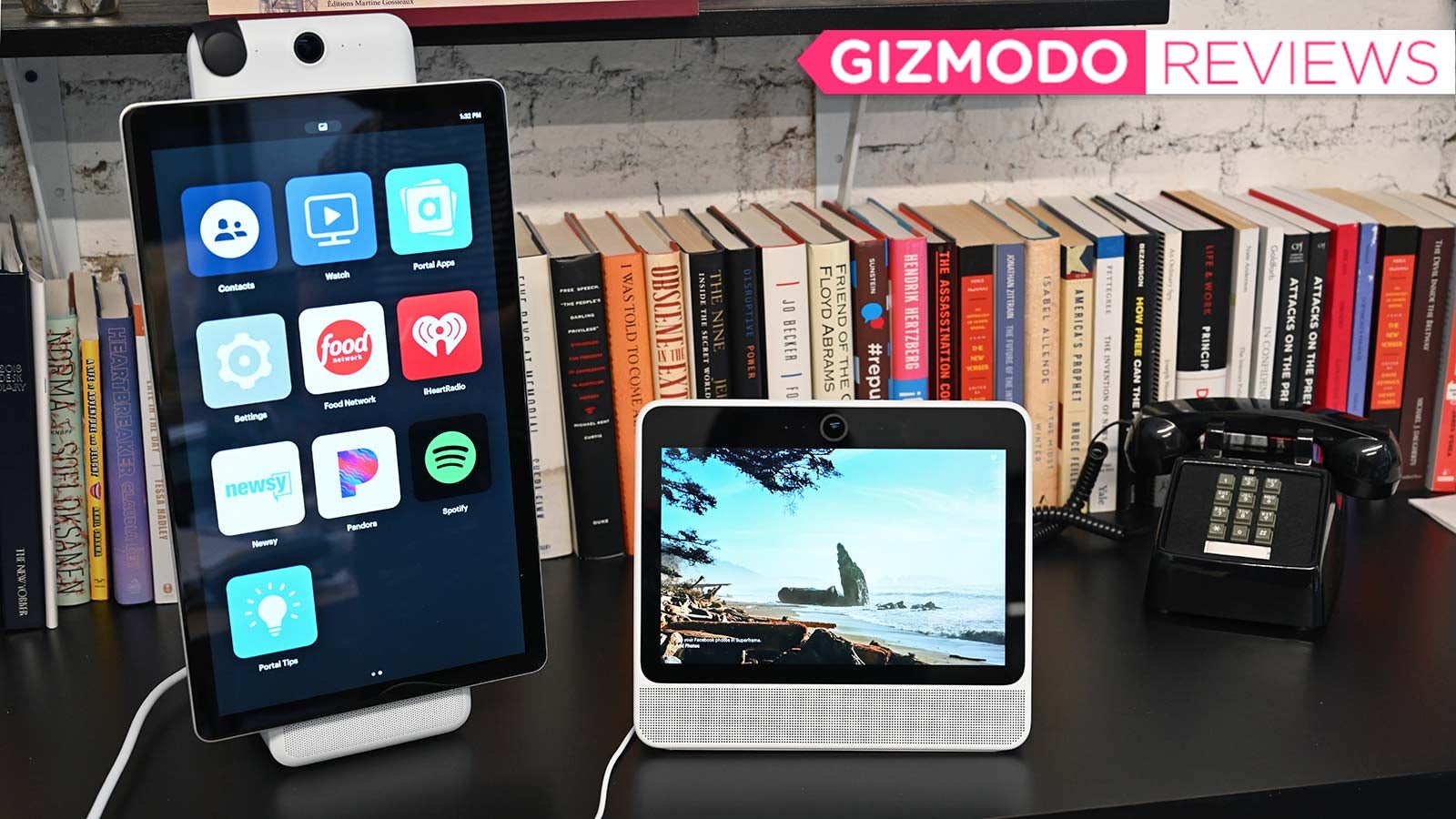 Are you ready to let Facebook put a connected camera into your home?
Read more
Facebook Portal's first-generation devices were released in the United States in November 2018 but faced backlash after some glaring privacy issues were brought to light. Facebook initially said the device wouldn't collect data and then was forced to backtracked on the statement.
With the second-generation, Facebook has attempted to address those concerns and will expand the range into other countries like Australia. Basically, it's a smart display with video-calling front of mind and some home device functions. But unlike a Google Home or Amazon Echo, its function is mostly limited to some — admittedly impressive — video calling.
Image: Facebook
The devices will be available for shipping to Australia from October 15 on the Portal website and will range in price between $199 for the Mini up to $499 for the jumbo 15.6-inch display, Portal+.
| | | | | |
| --- | --- | --- | --- | --- |
| | Portal Mini | Portal | Portal | Portal TV |
| Display | 8-inch | 10-inch | 15.6-inch | Dependent on your TV display |
| Dimensions | 5.91" h x 8.45" w x 5.0" d (landscape) | 7.03" h x 10.23" w x 5.56" d (landscape) | 17.71" h x 5.73" w x 8.78" d (portrait) | 1.25" h x 7.5" w x 2.25" d |
| Cameras | 13MP, 114-degree Field of View | 13MP, 114-degree Field of View | 12.5MP, 140-degree Field of View | 12.5MP, 120-degree Field of View |
| Price | $199 | $279 | $499 | $229 |
| Availability | Available from October 15 | Available from October 15 | Available from October 15 | Available from November 5 |
Alexa, Amazon's smart assistant, will come loaded onto the devices in Australia.
They'll come with an AI-powered camera that pans and zooms automatically to include whoever is on the video call so everyone fits into the frame. It'll also adjust lighting depending on the room's brightness or shadows. Sound-wise, that same AI technology will boost the voice of the person speaking so let's hope you're with a respectful group of people when on the call.
You'll be able to do other non-video calling things like streaming through Amazon Prime or Spotify and when you're not using it, it doubles as a photo frame.
Image: Facebook
"We couldn't be more excited to bring some of the world's best technology to Australia. We've been on a mission to build technology that brings people closer together in ways that minimise our sense of physical and emotional distance," Will Easton, Managing Director of Facebook ANZ said in a press release.
"Portal allows Australians to experience smart video calling on your TV and anywhere in your home. It is designed to make video chats feel less like a call and more like you're actually in the same room."
But many might be concerned with the privacy you'll have to forego in order to use the device. Facebook has been criticised with numerous data privacy invasions and with the social media behemoth holding information on where you live, who you're friends with and what you like to browse, adding in your home life is just another layer.
Facebook claims "all WhatsApp calls on Portal are end-to-end encrypted" but admits a team of humans might listen to queries you ask the device. It does note you will be able to switch it off.
"A trained team may review a sample to make our voice services smarter and more accurate for everyone. You can view, hear and delete any of your 'Hey Portal' voice interactions in your Facebook Activity Log," Facebook said.
"You can also turn off voice storage in Settings anytime, which means that your voice interactions are not stored or reviewed."
If you're not bothered and are happy to introduce another device into your smart home ecosystem, the Portal Mini and Portal will be available from October 15 while the Portal TV will ship from November 5.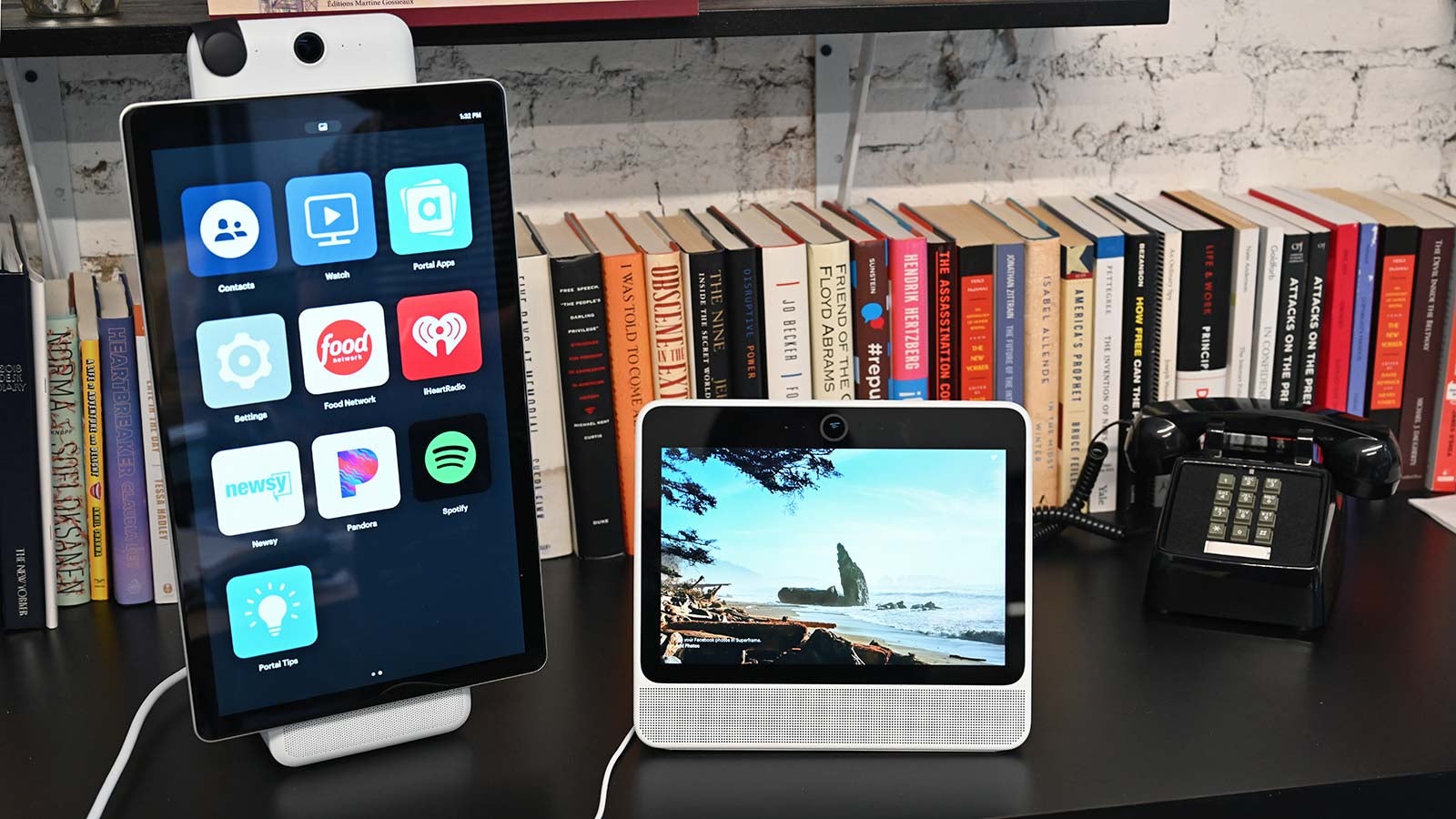 There's a lot of issues with Facebook Portal, but one of them was the lack of apps and web browser at launch. Privacy concerns aside, you just couldn't really make use of the smart display aside from its cool-yet-creepy video calls. Today, Facebook is rolling out some updates to fix that.
Read more