Nike has dropped its new self-lacing smart shoe, Adapt Huaraches, and along with some neat lighting options, you can now also ask Siri to untie your shoes.
Nike is breaking new ground with the HyperAdapt 1.0, its first self-lacing sneaker for the general public.
Read more
The promo images make the new Nike Adapt Huaraches look like they're out of an episode of Love, Death & Robots but they're actually modelled after the 1991 Air Huarache with the same neoprene bootie.
But in a very 2019 twist, wearers will now be able to ask Siri to "release" the self-lacing kicks through their iPhone or Apple Watch.
The shoes also feature two lights near, which can be customised if that's your flex. You can choose from 13 colours or you can just turn them off if they remind you too much of those light-up shoes children under five wear.
Image: Nike
If you'd like to set the lights to your mood, you can flick open the app and customise some settings depending on your required aesthetic. For example, for commutes, you might like to switch on your 'Hero Blue' lights and a more relaxed lace fitting. When you go for runs at night, you might opt for a simple white light and a tighter lace fit. Endless possibilities, or at least five.
Image: Nike
Nike released its first self-lacing shoe, the HyperAdapt 1.0, in 2016. They retailed for a ludicrous AUD$986 (US$720) but considering Yeezys have been known for sell for several thousands on the re-seller's market, I suppose it's a bargain.
The Adapt Huaraches go on sale from September 13 at SNKR (ships worldwide), if you're ready to up your sneaker steeze.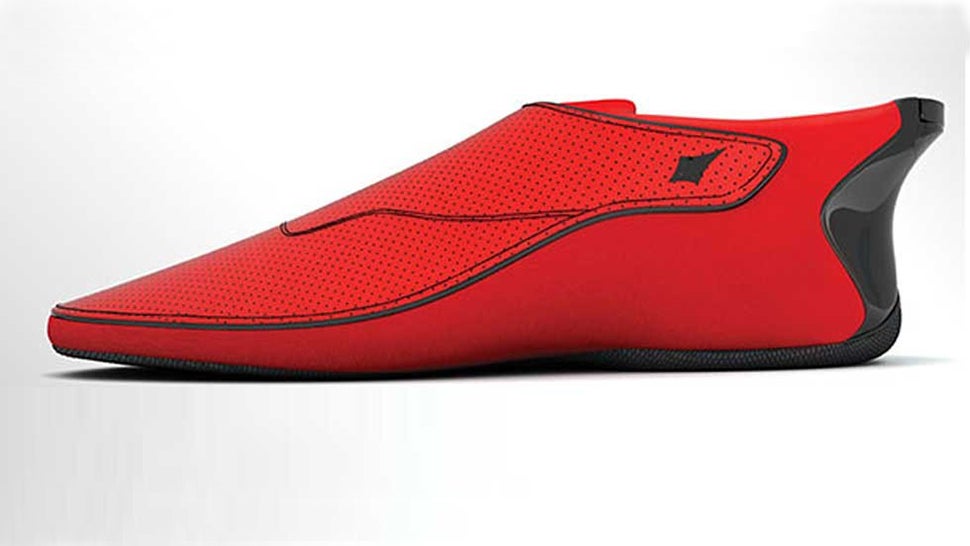 Wearable technology is a pretty busy buzzword these days, but some of the coolest inventions take the idea well beyond some gadget that lets you read email on your wrist. Wearable technology can actually be life-changing for some people. Consider, for instance, what these shoes can do for the blind.
Read more