There have been multiple reports of cars appearing to be Chinese law enforcement officials driving around Australian cities amid local marches supporting Hong Kong protesters. It is believed to be a "joke" using decals purchased off the internet but it's unclear whether the inter-city appearances are connected. Here's what we know.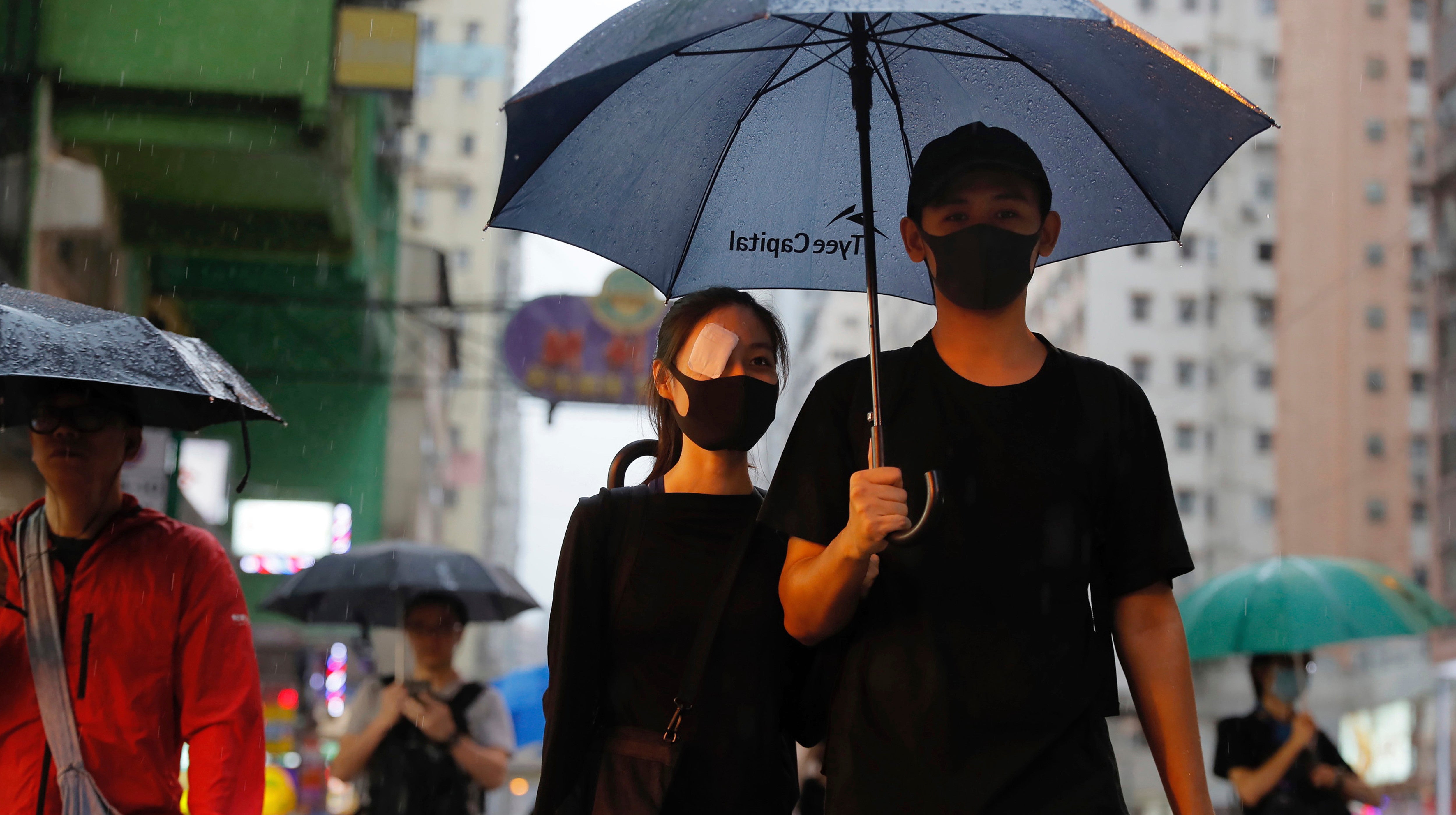 Social media giants Facebook and Twitter this week disclosed their responses to what they characterised as coordinated disinformation campaigns originating in China — specifically tied to pro-democracy demonstrations in Hong Kong — that they believe may be linked to the Chinese government.
Read more
Reported sightings of vehicles with suspicious decals in Adelaide, Perth and Melbourne first came to light in recent weeks. It is believed they were connected to marches in support of the Hong Kong protesters in Australia.
Spotted in Melbourne – a Chinese 'police' car ???? (article here https://t.co/5yfbPVd26h) pic.twitter.com/OveVcbJZo6

— Bill Birtles (@billbirtles) April 20, 2019
The vehicles, which were said to be in the vicinity of the pro-Hong Kong protester demonstrations, displayed decals nearly identical to those found on law enforcement officials in mainland China.
A real police van from mainland China. Image: Getty Images
A real Chinese police sedan. Image: Getty Images
Local law enforcement officials in Perth, Adelaide and Melbourne confirmed the sightings to Gizmodo Australia. Western Australian police said it'd located one of the vehicles in question with the driver admitting it was a joke, subsequently removing them and agreeing not to use them again. South Australian police also told us investigators were satisfied there was "no sinister intent" and the owner also agreed to remove them.
But the sightings are not isolated to recent weeks.
We found one image, allegedly from Melbourne, was posted on 9GAG on April 7, months before the recent marches.
While it's an illegal offence to impersonate an Australia law enforcement official, punishable with large fines and even jail time, the legislation surrounding impersonating a foreign law enforcement official is a little more murky.
Legislation varies from state to territory but in New South Wales, impersonating a police officer could land you in jail for up to two years or a fine of 100 penalty units (one penalty unit equals $110). In Victoria, a person "who is not a police officer must not, in any way, hold himself or herself out to be a police officer" or they could face one year in prison or 120 penalty units. One penalty unit, as of July 2019, is $165.22.
However, NSW's legislation, for example, considers police officers in NSW to be "a member of the NSW Police Force holding a position which is designated under this Act as a position to be held by a police officer."
But despite the murky legality of it, it's incredibly easy to purchase a Chinese police decal pack on the internet. We undertook a quick search on popular online marketplaces and were able to find a few options.
Image: eBay
The marches were organised by advocate group Australia-Hong Kong Link who told Gizmodo Australia it was unclear to them whether the alleged Chinese police cars were legitimate or not, causing concern for some of those marching.
"Some news reports claimed the 'Chinese police' car aimed to scare and warn the protesters who joined the campaign of [the] anti-China extradition bill," the spokesperson said to Gizmodo Australia.
"We think it's ridiculous and hard to understand [their] intention.
"The organiser [of] Adelaide's event claimed the one in Adelaide lurks around Chinatown."
Victoria Police confirmed to Gizmodo Australia it was also looking into four vehicles with the unofficial decals in the Melbourne area.
"Victoria Police is aware of four vehicles in Melbourne which appear to have been fitted out with various unofficial decals to give the appearance that they are Chinese government vehicles," a Victoria Police spokesperson told us.
"At this time no specific offences have been detected, however, we are speaking with a number of other agencies in relation to the matter."
The marches continue to be held around the country.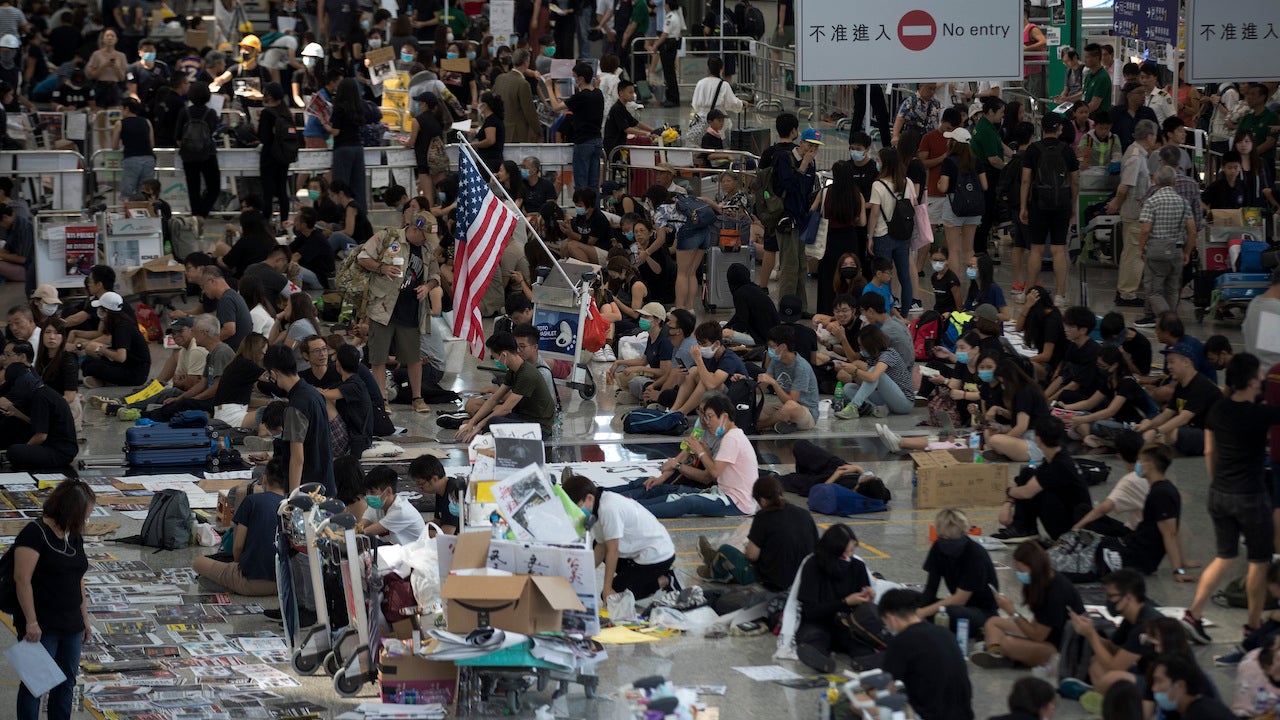 Hong Kong International Airport was shut down for the second time in two days Tuesday after pro-democracy protests disrupted normal operations. The airport, which handles 75 million passengers a year, is the eighth busiest in the world and a major international hub in Asia. Hong Kong chief executive Carrie Lam warned that Hong risked sliding into "an abyss."
Read more