It was a big day for Samsung with the announcement of its Galaxy Note 10 lineup in New York. But just in case the injection of hot new Samsung products wasn't enough for the fanfare, it also unveiled a new mobile laptop, smart watches and a whole lot more juicy tea. To give you the low down, here's everything announced by Samsung today.
After what feels like 84 years of leaks and rumours, the Samsung Galaxy Note 10 has finally been officially revealed. There's not only one device in the Note lineup but three, and one of them is 5G enabled. Here's everything you need to know, including the price and when you can get a Note 10 in Australia.
Read more
Galaxy Note 10 models
Image: Samsung
First up, we had the obvious announcement we all tuned in for, the unveiling of the three new Galaxy Note 10 models due for release in Australia on August 23.
All models will offer a giant, bezel-less display with the S Pen, a magical (NB: tech magic, duh) stylus, as well as a tripe rear camera setup. For the top-end models (10+ and 10+ 5G), you'll get a fancy feature called the VGA 3D Depth Vision Camera, which lets you scan objects and transform them into 3D renders.
One of the most interesting announcements is the introduction of air gestures, which in conjunction with the S Pen, will allow you to remotely capture images and switch between camera modes using only the stylus.
The lineup also gave us a surprise third model, the 10+ 5G, capable of connecting to the infant 5G network.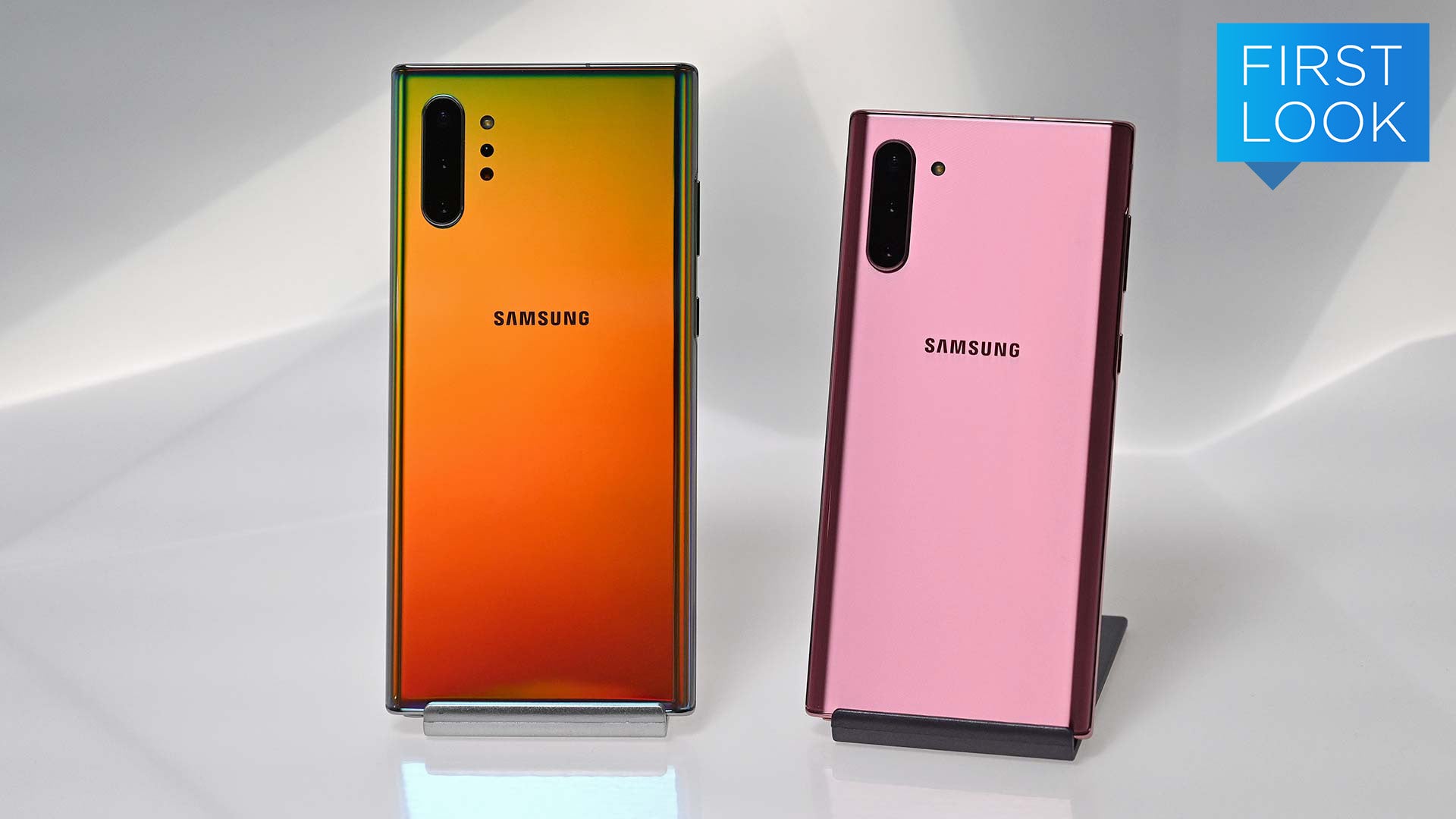 The Galaxy Note line is kind of an albatross. The original Galaxy Note was the phone that started the whole big-screen trend, and now nine generations later, it's still got one of the biggest displays you can get on a phone, along with other unique traits like a built-in stylus, class-leading specs, and a hefty price tag, and a second model that's smaller than you might expect.
Read more
Galaxy Book S
Image: Samsung
In among all the commotion about the Galaxy Note 10, Samsung announced its new mobile laptop, the Galaxy Book S. Marketed as a slim, near-weightless (960 grams) mobile PC device, the Book S was one of the more surprising announcements of the event and is shaping up to be the Apple MacBook's biggest competitor.
Loaded with a Snapdragon 8cx compute platform, 8GB RAM and a 42Wh battery, it'll supposedly last around 23 hours with video playback, which means it's a binge watching enabler. It also features a 720p HD camera, which isn't all that impressive but who uses a laptop for 4K selfies these days anyway.
Its release date and price in Australia is unknown at this stage.
While everyone was freaking out about what the Samsung Galaxy Note 10 could look and feel like, Samsung, the Beyoncé of the tech world, dropped a new laptop out of practically nowhere at its Samsung Galaxy Note 10 launch in New York City. It's called the Galaxy Book S and here's what we know about it.
Read more
Galaxy Watch Active2
Image: Samsung
Dropped earlier this week, Samsung is also releasing a lineup of its sequel to the Galaxy Watch Active: the Active2. We got to see it in the flesh this week and it's a one up to the original, six-month-old model. It has customisable watch faces and you can even tweet from it. Huge.
The watch will come in two sizes, 40mm and 44mm, and will be available as an entry-level 44mm model. Australian pricing and release date has not yet been announced.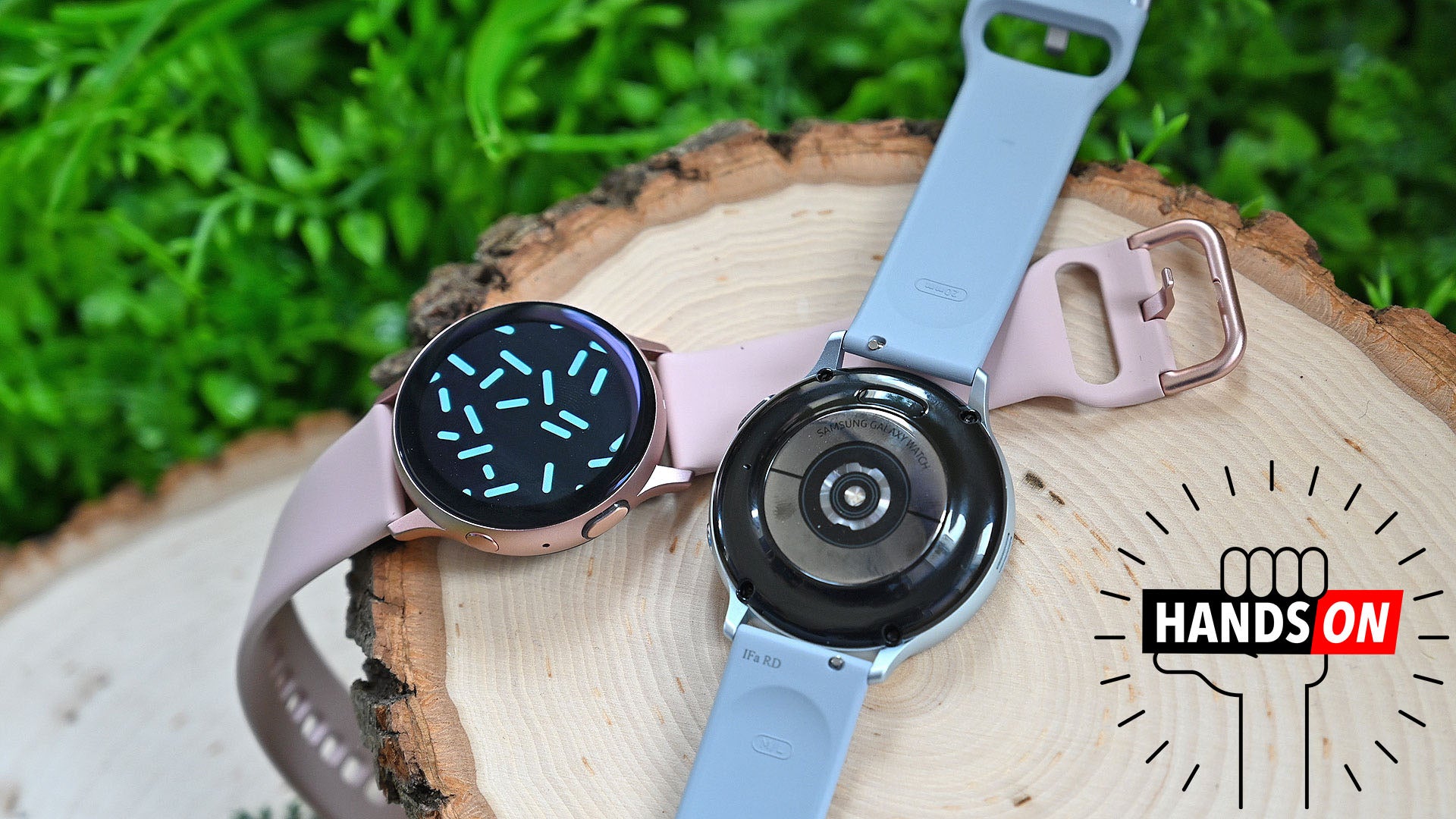 Earlier this spring, Samsung introduced its Galaxy Watch Active smartwatch. Gorgeous and streamlined, it would've been the perfect smartwatch if not for some buggy software. Less than six months later, Samsung's already unveiled the Galaxy Watch Active2, which I got to see for myself at an event last week. It fixes a lot of the gripes I had with the original and adds some neat style and fitness features — but I can't help but wonder why Samsung didn't just lead with the Active2 in the first place.
Read more
Samsung and Microsoft Partnership
Samsung also announced it was teaming up with Microsoft to deliver better compatibility across mobile and computing devices. More specifically, it's going to use the partnership to "leverage cloud computing and advanced intelligence" in order to make it easier to send messages on your mobile device from your computer with the Galaxy Note 10's Quick Panel.
It sounds pretty useful so watch this space.
Samsung UN Development Programme Partner
The electronics giant also revealed it's working with the United Nations Development Programme to address some of the huge challenges the world is facing including the climate change crisis, inequality and access to education. They're releasing an "an education and donation-based" app, titled Samsung Global Goals, which will make donating to these causes easier for Galaxy users.
It looks like the Note 10 release isn't the only telco-related news today. Optus just announced its Hero Plans for the series... including the 5G Model.
Read more