We didn't get to see as much of the Samsung Galaxy Fold as we would have liked at the S10 launch, although Samsung did surprise us by opening the event with a detailed introduction to the device. It's just that they then went onto all the other products, and there were no Folds available to actually touch or try out.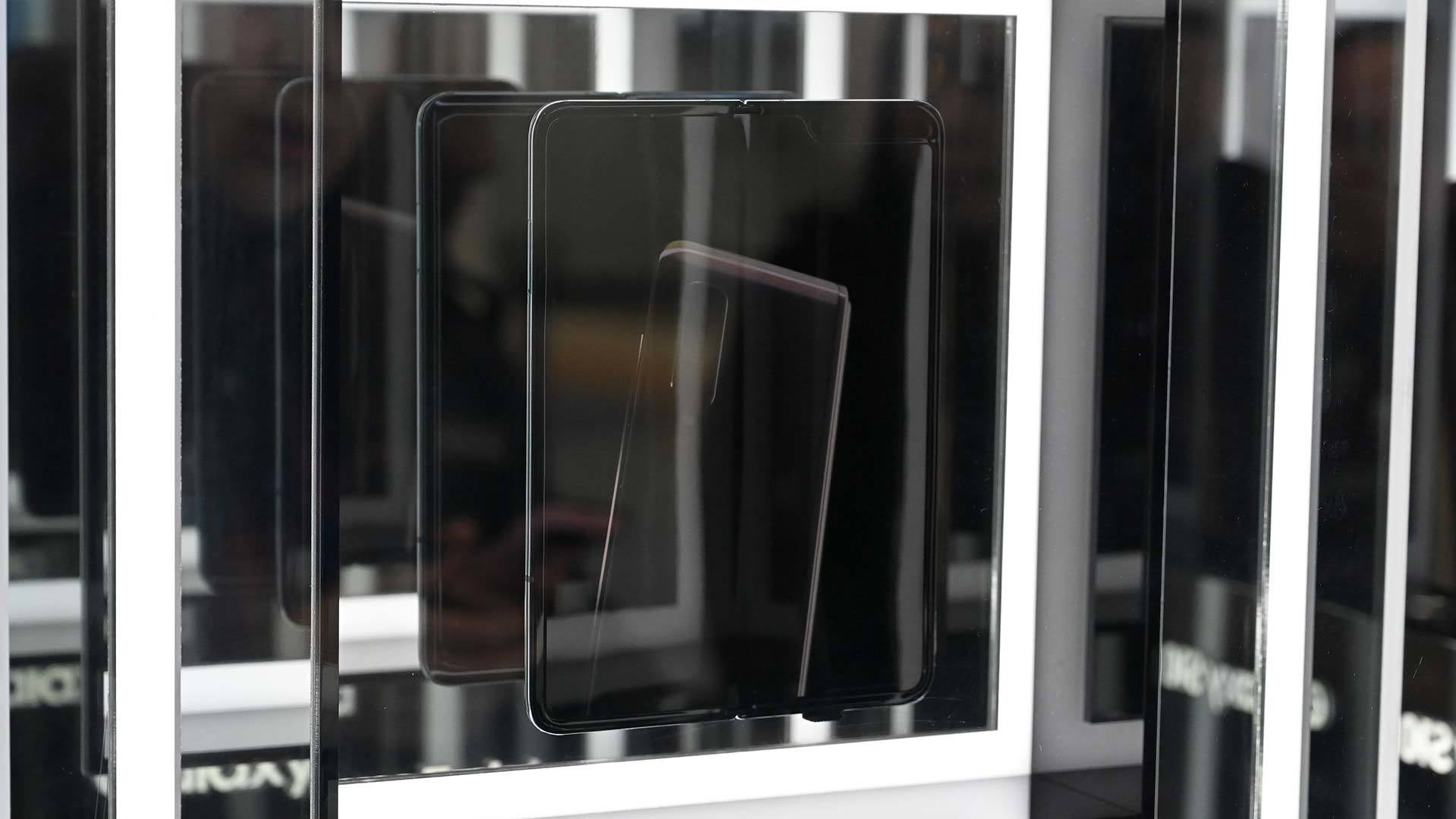 Samsung's upcoming Galaxy Fold flexible smartphone-slash-tablet isn't without tradeoffs. For one, it might be way thicker when folded than virtually any other modern smartphone — potentially as thick as a Nintendo Switch — while the way it folds is pretty awkward. And like its competitor the Huawei Mate X, it has a big old crease running right through the middle of its foldable display.
Read more
Thankfully, it sounds like the brand has plans to rectify that with a standalone launch for the Galaxy Fold in early April, and it sounds like it's going to be fancy.
The company told The Verge that there'll be a "full press event" at the beginning of April with proper hands-on opportunities and an atmosphere befitting a high-end device. If we know Samsung, you'll also be able to preorder the phone from that date before it launches on the 26th.
Perhaps unsurprisingly given the £1800-ish price, Samsung isn't making a whole lot of Galaxy Folds. It sounds like the company is aiming to make the phone an AirPods-style status symbol, with limited availability and upmarket extras for those who do splash out:
"We'll have less supply than we would of the S10 at launch, and also how it goes to market is really important to us. This is a super premium device, and we want to make sure it has a concierge-like service and experience, so it's not going to be on display in all stores. You're not going to see it on the stands, we want to make sure it's a very personal experience. There will be quite intensive aftercare that goes with it as well."
That sounds like you won't be able to go and play with the Fold in the mobile shops, which seems like a bad move to us — people definitely want to get their hands on something before they spend £2k on it, and doubly so when it's a brand new category. You don't want to buy it to try it.
On the other hand, perhaps what Samsung means is that you'll have to ask someone to fetch you a Fold from the mysterious 'back' before you can have a go on it. That still seems like a bad idea though, it's going to discourage a lot of people who are just curious and could have been persuaded.
We're excited to hear more about the Fold and its fancypants launch event.
Samsung's first foldable device has finally been announced for real. It isn't the Galaxy X, F or even Flex. We've just been introduce to the rather practically-named Galaxy Fold.
Read more