Last week Kogan announced that it would be stocking Samsung's Galaxy S10 range. Not only that, but pre-sale units would be ship from March 4.
This was already 4 days ahead of the official launch date, but apparently that wasn't early enough.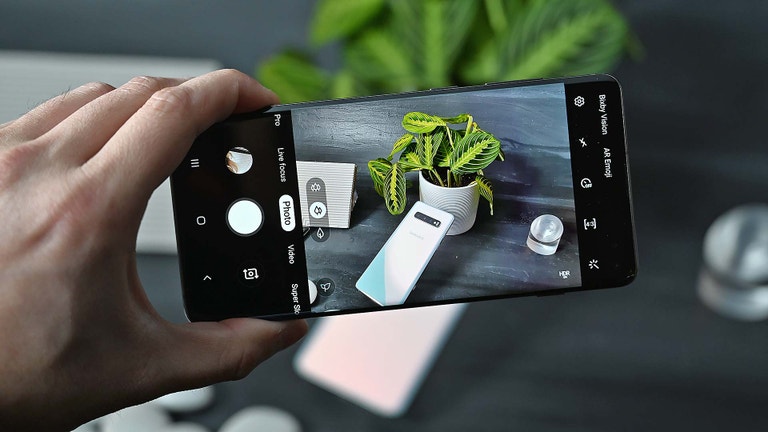 Choosing a new phone plan can be a pain in the butt, even when you know exactly which model you're after. Nobody wants to go to every telco site and open 400 tabs for the sake of comparisons. That's why we've pulled together the best Samsung Galaxy S10 plans that were announced today. You're welcome.
Read more
Update February 28: Kogan has confirmed with our mates over at Lifehacker that Dick Smith customers who pre-ordered a Samsung S10 device will also be getting theirs early and for the same cheaper price.
---
Kogan has now stated that Kogan customers will be the first to receive their brand new Galaxy S10 devices.
This news was shared in a particularly amusing press release.
"I know you saw the chest-beating from Amazon and Telstra, bragging about being the first companies to get the flagship Samsung Galaxy S10 to Australian customers….

…Kogan.com has been quietly working hard in the background on this, and they have the first Samsung Galaxy S10 smartphones in the country."
Gizmodo Australia understands that the devices arrived at the Kogan warehouse today and that customers will begin receiving orders over the next couple of days.
It's also worth noting that Kogan is undercutting the RRP of the entire range. So if you were looking for a slightly cheaper cheaper deal, this is it.
Interestingly, there is no mention of the free Galaxy Buds deal on the Kogan website. Most other retailers that have the S10 range are offering a pair with pre-orders before March 8. The buds have a RRP of $249.
So if you really wanted to score these, you might want to look elsewhere.
Dick Smith, which is owned by Kogan, also has the same prices but we are awaiting confirmation on whether the new pre-sale delivery times apply.