Image: Fujifilm
Fujifilm has just announced its brand new mirrorless camera - the X-T30.
Rocking a retro aesthetic, it's a beautiful camera. But what is more pleasantly surprising is the price.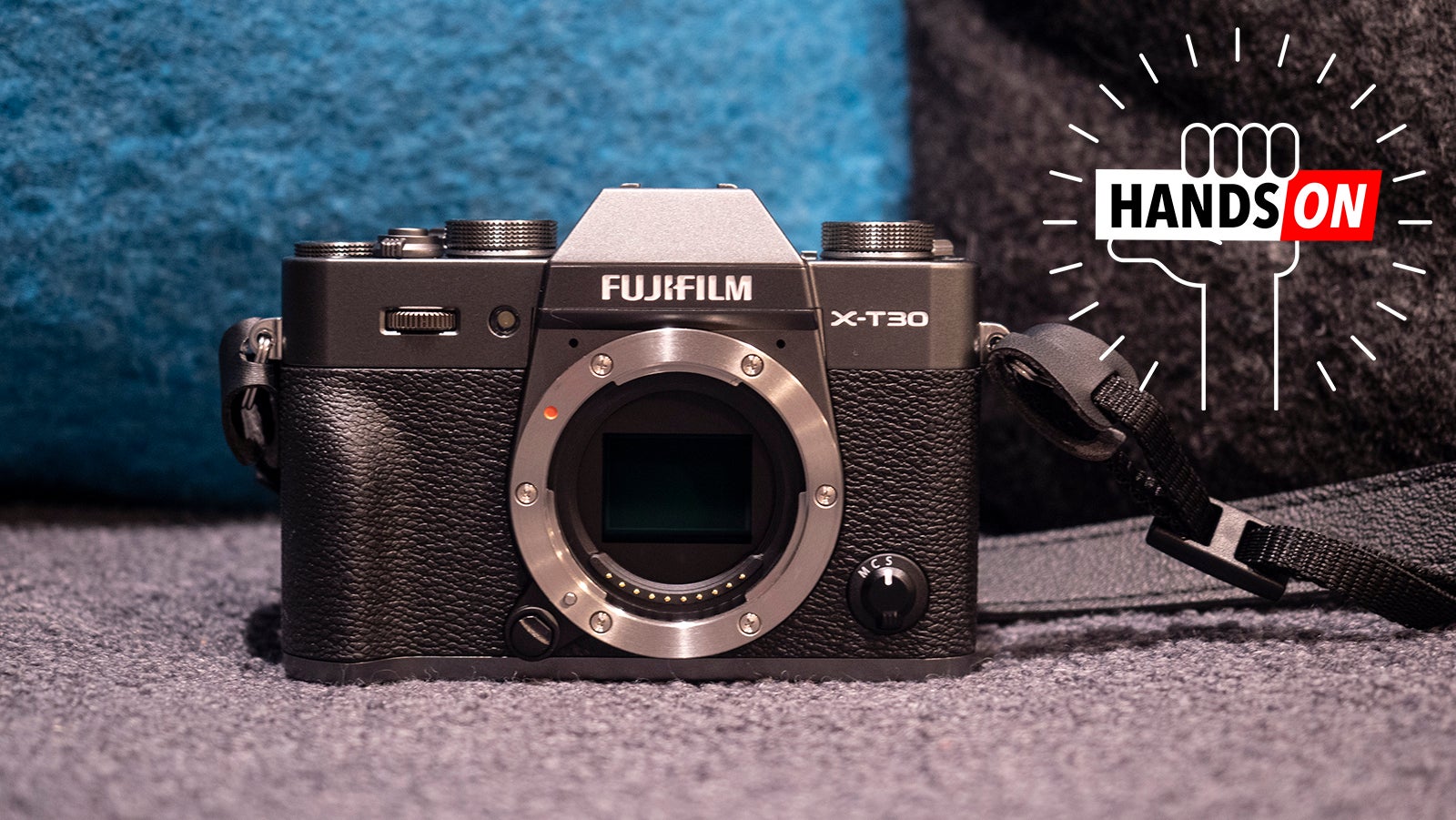 These days, it seems all you hear about are full-frame mirrorless cameras, with their glorious image sensors about the size of a 35mm film frame. Sony, Canon, and Nikon all seem to have their focus set on the market for high-end full-framers, but with few exceptions, Fujifilm has been steadfast, choosing instead to stick with its line of retro-styled shooters with smaller sensors. The new Fujifilm X-T30, which comes in black, silver, or "charcoal silver" is not lacking for style, and at $1,599, its sub-$2000 body price is quite attractive. There are, of course, disadvantages.
It's going to retail for $1,599 here in Australia. And while that is only for the body, that's a pretty good price for a mirrorless camera.
If you were a fan of its predecessor, the X-T20, you're going to notice some changes. The T30 is coming in thicc with an extra 0.23-inches on the body. The navigation D-pad has also been removed in favour of a small joystick called a 'Focus Lever'.
However, it has been injected with a quad-core processor and the 26.1MP APS-X sensor from the pricier X-T3 camera.
The T30 can shoot 4K video at 30fps and 1080p at 120fps. Low light limit for phase detection AF has also been expanded from +0.5EV to -3EV.
If you're keen to know how the X-T30 goes out in the real world, We have a hands-on write-up here.
Fujifilms's X-T30 will be shipping at the end of March and have an RRP of $1,599. X-T30 Body with XF18-55mmF2.8-4 R LM OIS: $2,199 RRP
The X-T30 will start shipping in March of this year for $1,599. If you want the charcoal silver version, you'll have to wait a little longer though. If you're looking to combo with a lens, the X-T30 Body with XF18-55mmF2.8-4 R LM OIS will have an RRP of $2,199.