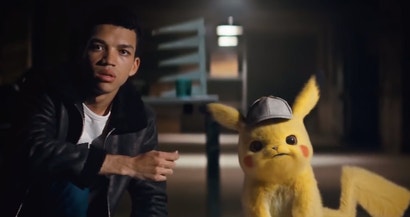 Justice Smith as Tim Goodman and his surly friend Pikachu. (Image: Warner Bros.)
With every new glimpse of the film, Detective Pikachu keeps looking like it might be one of the most visually-stunning Pokémon movies of all time, and just in time for the announcement of what's probably going to be a new flagship Pokémon game, a new trailer has just dropped.
---
Detective Pikachu hits theatres May 9 2019.