Rumours about Samsung's highly anticipated foldable phone dominated the mobile space in the second half of 2018.
It may have finally been revealed back in November, but the world was barely given glimpse of the device.
Not much else has been said since, until today at CES when it was revealed that its coming in the first half of 2019.
The news was dropped by Samsung's Director of Product Strategy and Marketing, Suzanne de Silva, during an interview with Digital Trends.
The publication asked de Silva if the world would be seeing the Galaxy X in the first quarter of 2019, to which she responded, "First half, absolutely."
When probed further about potential pricing or a name confirmation, de Silva declined to answer.
BREAKING: @Samsung's Foldable Phone has a confirmed timeline for launch. For more breaking #CES2019 – https://t.co/t0WgUB3X6J pic.twitter.com/FQjHK3DiEi

— Digital Trends (@DigitalTrends) January 8, 2019
The hosts also asked if they could guess at some names, a game which was quickly shut down in favour of talk about the Infinity Flex Display.
What we can probably glean from this conversation is that the Galaxy X/Galaxy Flex/Galaxy Whatever-It-Will-Be-Called isn't likely to be released until Q2 2019 – hence the specification of first half, as opposed to first quarter.
So don't expect to see it released in time for Mobile World Congress in late February. But you can whet your Samsung pallet with the hotly anticipated Galaxy S10 while you wait.
The author travelled to CES 2019 as a guest of Samsung and Dell.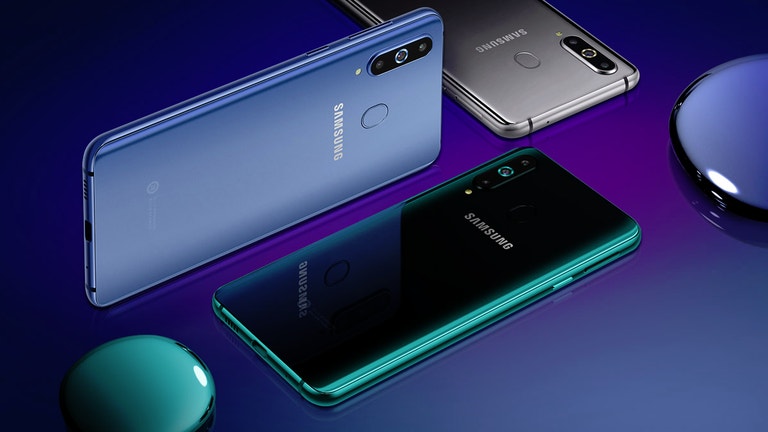 Rumours and leaks regarding the Samsung Galaxy S10 have been swirling around since before the Note 9 launched. From the amount of cameras to dredded side notches, there has been a whole lot of speculation, especially when it comes to the design. Well, now we seem to have some actual facts. Earlier today a whole heap of info about the S10 was revealed - including the specs, release date, sizes and UK pricing. Here are all the details.
Read more