Last week Samsung announced its A8s – the first device to score its long-rumour Infinity-0 display. Or, as we like to call it around here – The Hole.
While there was speculation regarding whether the upcoming Galaxy S10 would receive a similar front-camera treatment, a leak from Gizmodo UK basically confirmed it last week – along with the pricing, specs and release date.
Now it looks like Huawei is jumping on the hole-train with the announcement of the Nova 4, which has a familiar cutout in the top-left corner of the display.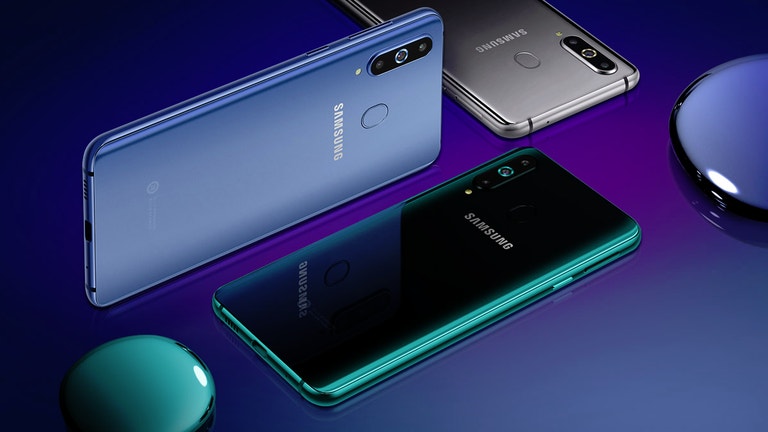 Rumours and leaks regarding the Samsung Galaxy S10 have been swirling around since before the Note 9 launched. From the amount of cameras to dredded side notches, there has been a whole lot of speculation, especially when it comes to the design.</p> <p>Well, now we seem to have some actual facts.
Read more
At 6.4-inches and with a 1080p display, the Nova 4 is blessedly devoid of a notch, opting to embed its 25MP front-facing camera in a cutout instead – though it seems to be slightly smaller than what Samsung has on offer.
When it comes to the rear of the device you're looking at a 3-camera setup with 48MP, 16MP and 2MP lenses.
Down in the guts you'll find a 8GB RAM, 128GB storage and Huawei's flagship Kirin 970 processor, which was first seen in the Huawei Mate 20 a few months back.
The Nova 4 also sports a 18W fast charging for its 3,750mAh battery via USB-C.
But the Nova isn't the only non-Samsung phone to get a hole. Huawei's sub-brand Honor has also announced one for its new View 20 model, which will also have a 25MP camera.
The Nova 4 hasn't been announced for Australia as yet, so we don't have local pricing or availability. But in China the 28MP model will retail at 3,399 yuan, with a cheaper 20MP model coming in at 3,099 yuan.