Earlier this year we had a chance to lay our hands upon Acer's Chromebook Spin 13 in New York. 7 months later and it isn't out in Australia yet, but it will be. This is what we know.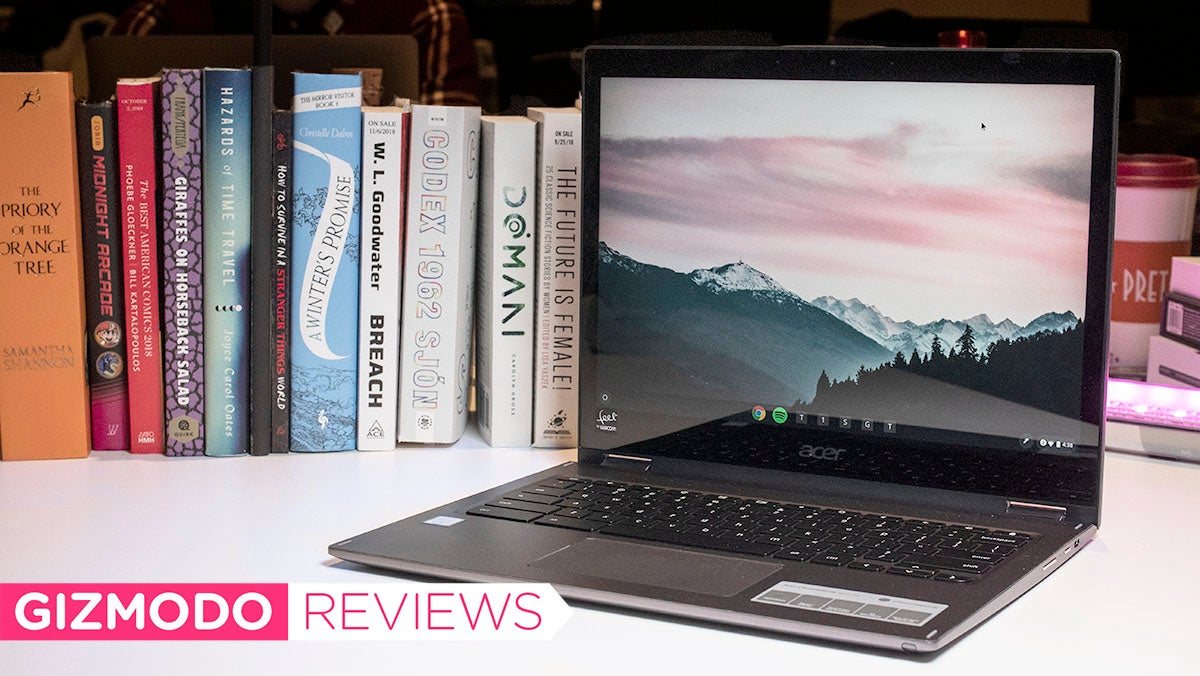 Chromebooks should not cost $US1,000. As much as I adore the Pixelbook from Google, I know I cannot reasonably ask anyone I care about to spend a minimum of $US1,000 to own it. Which means it is also a struggle to consider Acer's Chromebook Spin 13, which borrows heavily from the Pixelbook while also introducing welcome improvements, increasing the power and cutting the price by $US100. This luxurious chromebook is full of great ideas—but a $US900 luxury chromebook is a damn hard sell.
Read more
The full range of pricing for the Chromebook Spin 13 isn't public yet, but we've been told that it will start at $1,299, which will presumably be for the i3-8130U with 4GB RAM and 32GB memory.
We'll also have to wait a little while longer – the Spin 13 won't be out in Australia until February.
Here are the key specs:
8th Gen Intel Core i3/i5 processor
13.5-inch, 2256 x 1504 IPS display with integrated 10-finger touch
UHD 620 graphics
Up to 16GB memory
Up to 128GB storage
309.5 x 245.8 x 16.95mm, 1.58kg
Up to 10 hours battery life
You can view the whole range over on Acer's U.S. site.