Everyone may be talking about the pre-orders and plans for the iPhone Xs and Xs Max dropping today, but the Apple Watch Series 4 is is also now available ahead of its September 21 launch. Here's how you can pre-order yours right now.
Apple
If you're looking to buy outright, you can head on over to Apple's online store. Pricing starts at $599 for the GPS versions and $749 for GPS + Cellular.
Series 4 Apple Watches bought through Apple support both Vodafone and Optus as carriers.
Optus
You can pre-order an Apple Watch through Optus by bundling it with an iPhone Xs or Xs Max plan — this allows you to pay it off over 24 months.
And if you're interested — Optus customers who activate Optus Number Share for the first time on their Apple Watch Series 4 by 31 December 2018 will receive 12 months free Number Share access.
Vodafone
At the time of writing there was no pre-order options for the new Apple Watch on the Vodafone website — it merely has the release date listed as September 21.
However, we did find out via a press release that Vodafone NumberSync (e-sim) will be available on Red and Red Plus plans for an extra $5 per month, with the first 3 months being free. It also stated that the Apple Watch Series 4 can be paid off over 12, 24 or 36 months.
We'll let you know if any bundles pop up, or if it becomes available to pre-order.
Telstra
While it isn't available from pre-order from Telstra, it will be available for purchase through the telco on Friday Septmeber 21.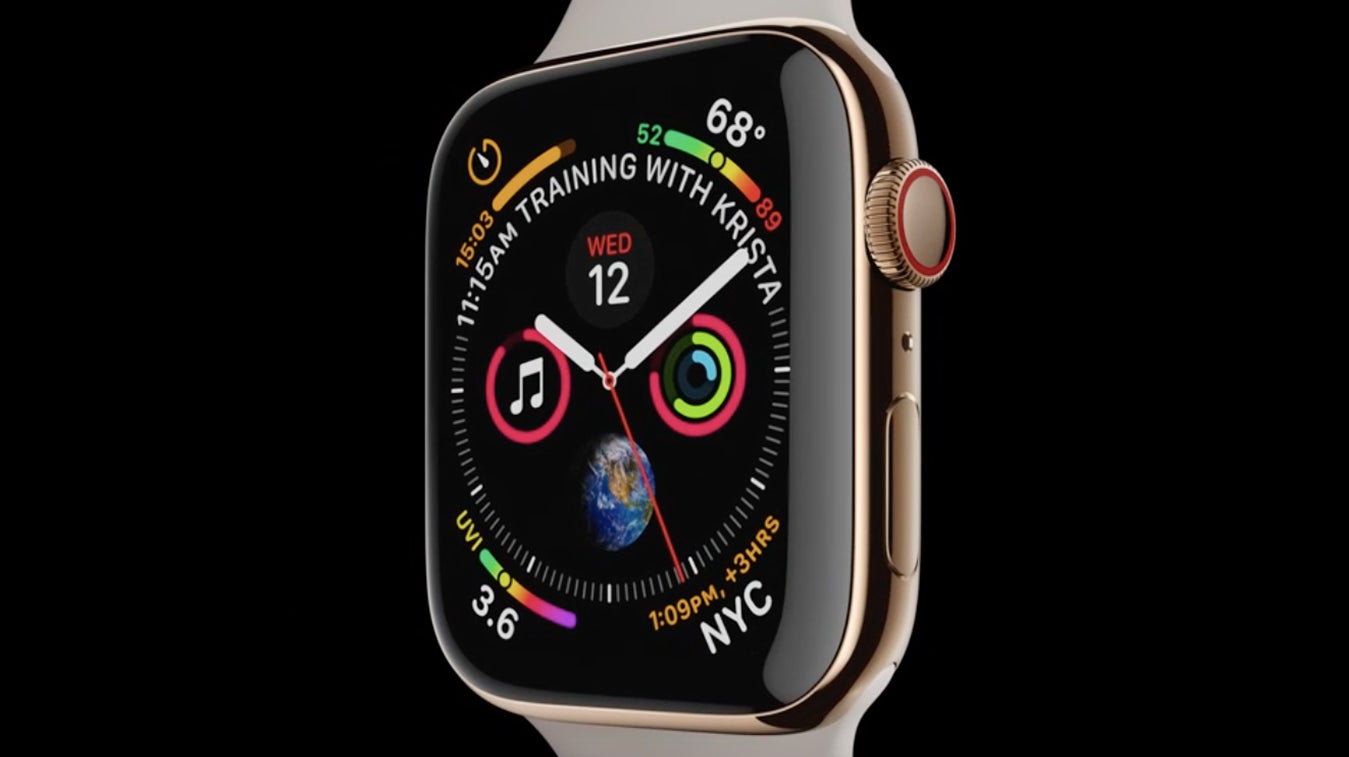 Coming as a surprise to no one who eagerly scanned the countless leaks, today Apple revealed the fourth generation Apple Watch, which sticks with the wearable's square-faced, minimalist form factor, but improves how much info can be squeezed on that tiny display, and the watch's health-tracking capabilities.
Read more
The new iPhones may have been the main event of today's Apple product launch, but the Apple Watch Series 4 also made quite the impression. One of the standout features is the new heart-monitoring hardware that allows the device to take an electrocardiogram (ECG) to monitor electrical activity in the heart.</p> <p>There's just one problem. We won't be getting it in Australia.
Read more