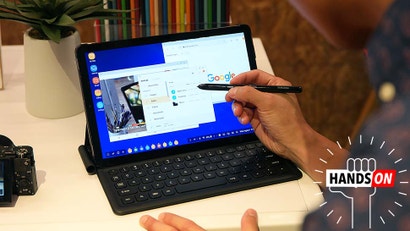 Photo: Sam Rutherford (Gizmodo)
Tablets are in a tough spot nowadays. Do you go cheap and just push out something that's essentially a big phone, or do you up the price and go for extra functionality like stylus and keyboard support? Over the past few years, Samsung has tried to make the most of Android by making tablets that were closer to convertible laptops than standard slates. And for 2018, Samsung is going even bigger with the upcoming Galaxy Tab S4.
Editor's note: we are yet to receive Australian pricing.
Thanks to a new 28cm AMOLED display, the Tab S4 is not only physically larger than its predecessor — its battery has been upsized by 20 per cent to 7,300 mAh, so its longevity should improve as well. However, the biggest change for the Galaxy Tab S4 is the inclusion of Samsug's Dex software to provide something close to a true desktop working experience no matter where you are.
Previously, Dex was a Samsung platform designed to let phones like the Galaxy S9 and Galaxy Note 8 perform traditional laptop duties by letting you hook up a mouse, keyboard, and monitor via a propriety external dock. But now, on the Galaxy Tab S4, Dex has morphed into a simpler solution that enables you to switch between a standard tablet mode running pure Android, and a Dex-powered desktop mode that functions like a blend between Chrome OS and Windows 10.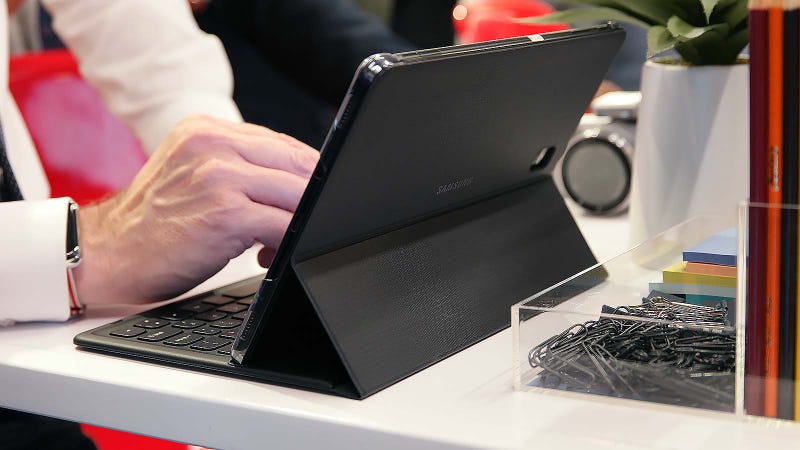 The optional keyboard cover connects via magnetic pogo pins and sports a pretty comfy keyboard, but the lack of a touchpad seems like a mistake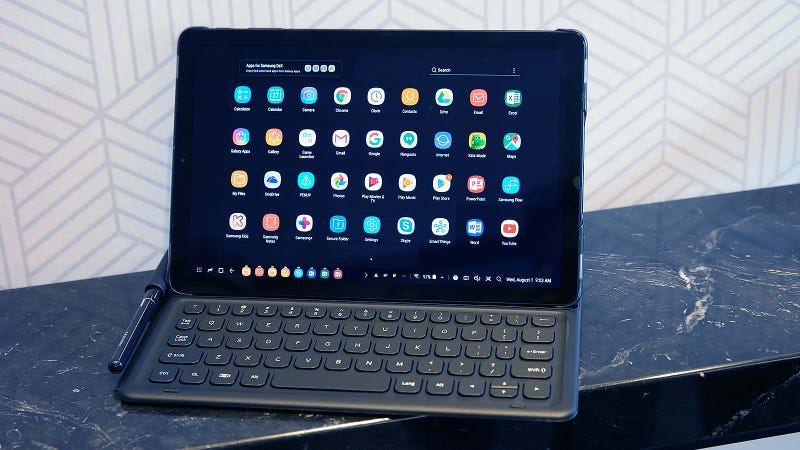 The Tab S4 supports all your standard Android apps and virtual desktops via Citrix and VMware.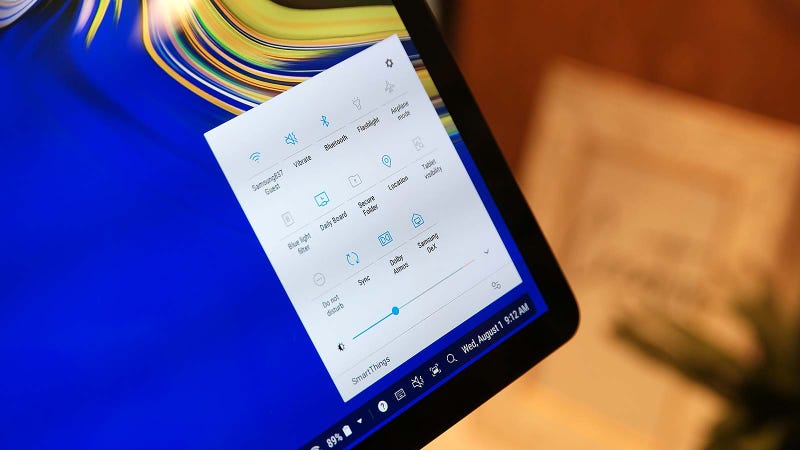 Switching between standard Android and Dex mode is as simple as hitting a button.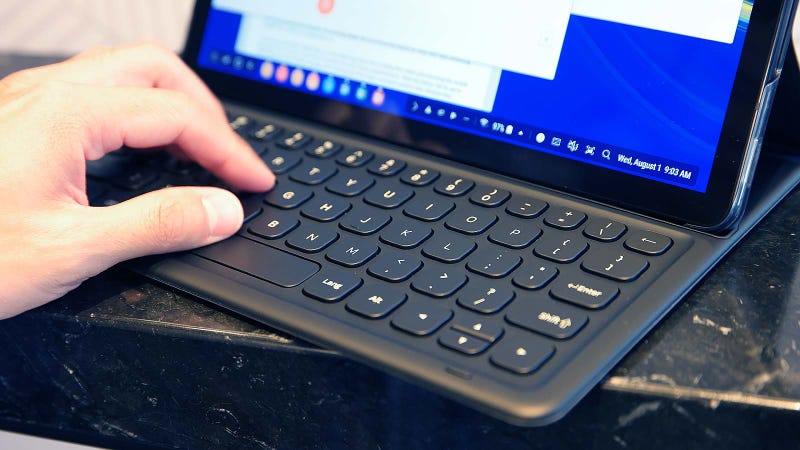 The chiclet keys are surprisingly bouncy,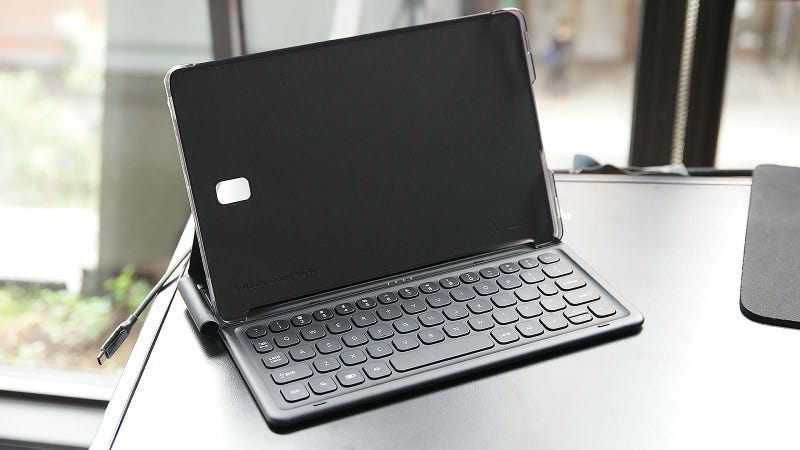 Here's the Tab S4's keyboard cover by itself.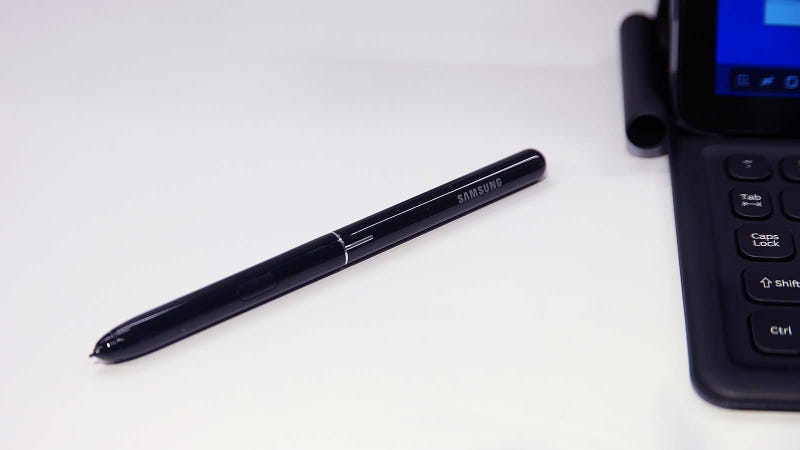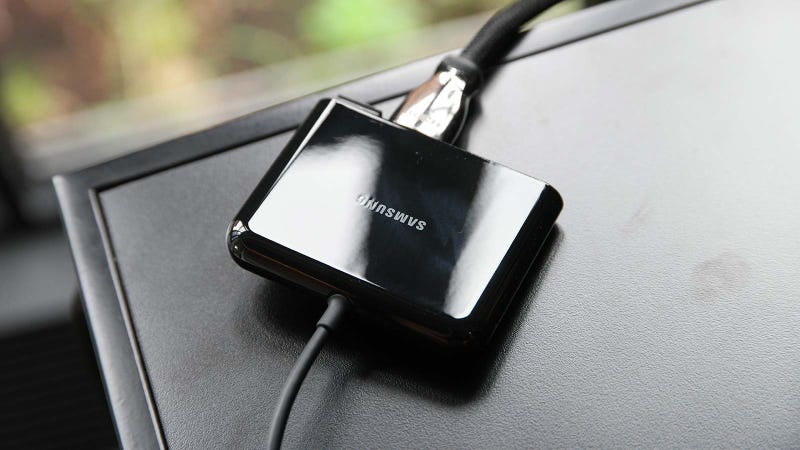 This is Samsung's USB-C monitor dongle, but you can always get one from someone else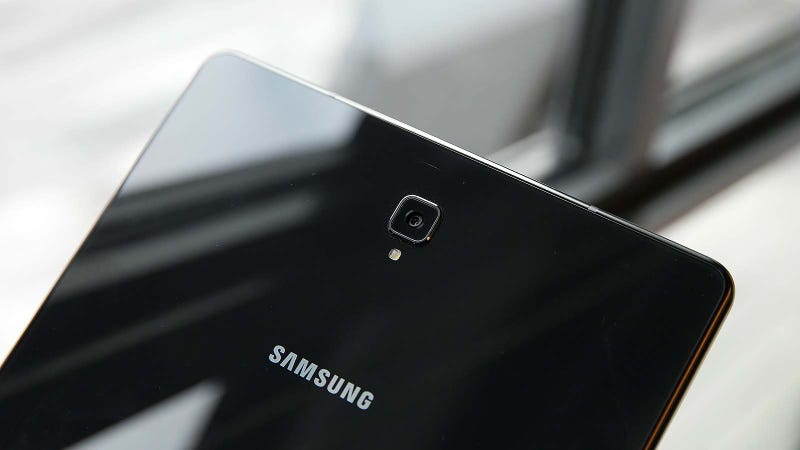 There's a 13-MP camera in back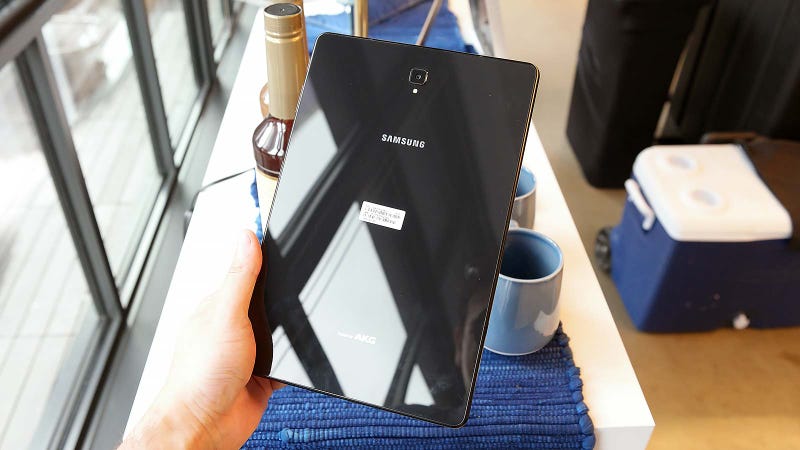 In keeping with recent Galaxy devices, the Tab S4's back is all glass.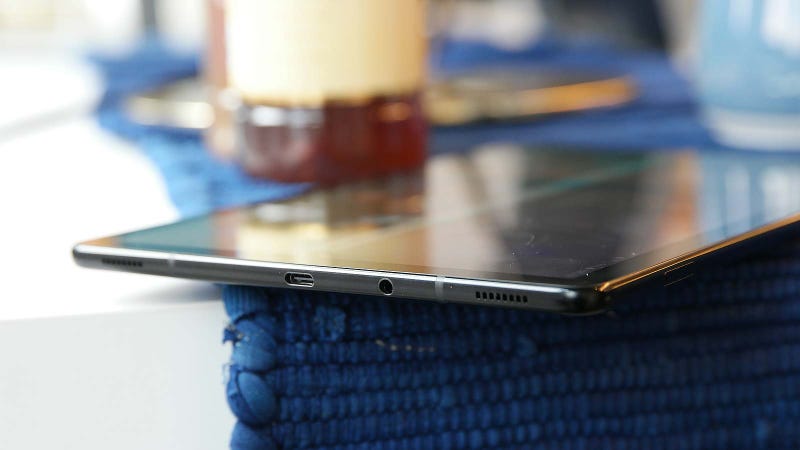 Still has a headphone jack too.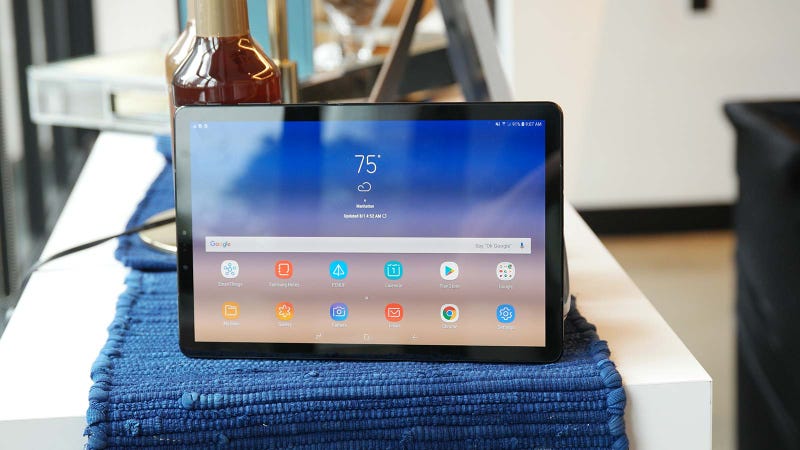 And here's you standard tablet mode.
On top of full support for all your favourite Android apps, you also get a task bar and notification drawer at the bottom while in Dex mode, and even icons on the desktop for frequently used programs. As you'd expect from a regular laptop, you can have multiple things running in the background (up to a max of 20), with easily re-sizable windows and the freedom to drag-and-drop files where you please. When you want to switch back to tablet mode, you can just hit a button in the S4's notification panel, or set it to revert back anytime you disconnect its keyboard.
Included in the box is the Tab S4's stylus, which Samsung says draws power from the screen and doesn't need to be charged. Like we've saw on last year's Tab S3 and previous Galaxy Note phones, the S4's stylus can handle a number of tricks such as screen-off memos, letting you jot down notes without needing to unlock the device, Air Command for all your screenshot and on-the-fly gif making needs, and even live translation.
Unfortunately, the Tab S4's keyboard does not come bundled with the system. Instead, it's an optional extra that costs another $US150. That's a real shame because the optional keyboard actually feels pretty good. It's got more key travel and bounce than what you get from one of Apple's Smart Keyboards for the iPad Pro, though Samsung also made the mistake of not including a built-in touchpad. Sure, you can always bring your own keyboard to the mix, but to truly maximise the Tab S4's mobile productivity, the keyboard kind of feels like a necessity. And for people who want to go for the full desktop experience, you can connect the Tab S4 to an external monitor using a USB-C to HDMI dongle (which is another optional extra) to get a big-screen view in front while the Tab S4's display functions as a secondary screen.
As for the rest of the Tab S4's specs, it's got a somewhat underwhelming mix: an older Snapdragon 835 chip, 4GB of RAM, 64GB of storage, 13-MP rear camera, and micro expandability. For reference, that's essentially the same components as what you got on last year's Galaxy Note 8, but with 2GB less RAM. There also isn't a built-in fingerprint reader, which means you'll have to rely on the Tab S4's iris reader or stick with an old-fashioned PIN or password.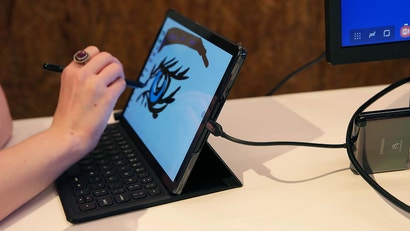 Photo: Sam Rutherford (Gizmodo)
But my big question is why Samsung didn't just go with something like Chrome OS? You would still have the same support for Android apps and a UI built for productivity, but without all that complicated Dex-ness. A Samsung representative told me that, as a tablet, Android made more sense for the Tab S4 and that Samsung is "committed" to Android. As for me, I'm not quite as convinced. At this point, it's clear that outside of Apple, tablets are moving towards Chrome OS.
But my main concern is the Tab S4's price. Starting at $US650 without the keyboard cover and monitor dongle, the Tab S4 is considerably more expensive than a Surface Go and about the same price as a 25cm iPad Pro. In my short time with the Tab S4, it felt like a totally competent device, and with the addition of Dex to make performing certain tasks a little smoother, it's definitely a more well-rounded device than the Tab S3. But it still feels like Samsung could do better. Either way, stay tuned for more in-depth impressions soon. The device should hit stores on August 10.