Turns out code isn't the only thing you can open source. After years of work, photographer and inventor Dora Goodman is in the process of releasing her 3D-printable "Goodman One" to the world, in the hopes of creating an ecosystem around the portable, modular camera.
The svelte shooter is the result of two years' work says Goodman, in an interview with PetaPixel's Michael Zhang.
Rather than design and print everything, the camera is built in such a way that it can accept multiple lenses and components:
"The basic gist was a dream to dress up the classical medium/large format in a new modern look while still remain in the track of allowing some experiment, playfulness and mobility," Goodman says. "I wanted to make a modular camera that easily accepts leaf shutter lenses, and permits multiple photography techniques — be it wet plate collodion or digital back."
In terms of releasing the camera to the public, Goodman hasn't gone all out just yet. The only way to get your hands on the patterns, along with "various files, fine-tuned printer settings and a detailed notes on both the necessary particles and procedure needed", is to put your details down via her website.
That said, Goodman has a healthy set of components ready to go:
I have already designed a rollfilm and sheetfilm back, viewfinders, cold flash mount and a couple of other accessories to attach, but would like to challenge all of you makers out there to go ahead and develop the camera even further.
According to a June 12 update on Goodman's Instagram — the most recent I could find with numbers — over 700 people have already requested the design. Considering that's from almost a month ago, I'm sure the number is a fair bit higher by now.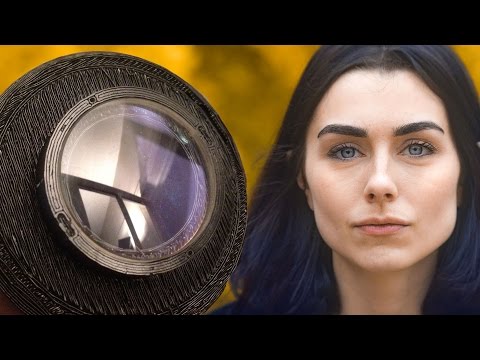 Conceptually, a camera lens isn't a complicated piece of kit. Still, the quality of images photographer Mathieu Stern managed to take with his 3D-printed lens, featuring a single front element and mounted on his Sony Alpha 7ii, is still surprising. Only the blur and distortion in the corners gives the game away.
Read more
[Dora Goodman, via PetaPixel]