No chance at finding a real Infinity Gauntlet means the only option is to make your own. Seeing as the actual materials are hard to come by, particularly those pesky Infinity Stones, crocheter Liz Ward decided to craft hers using wool and plastic gems. The end result is surprisingly awesome (and rather snug).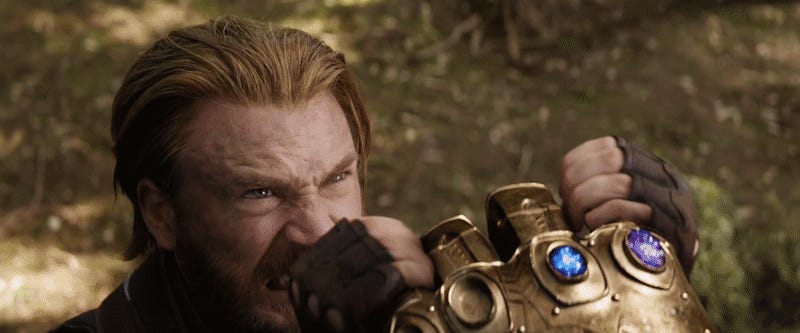 Video: Here's your latest look at Avengers: Infinity War — and Thanos' is here to kick some major butt.
Read more
While it took Ward a week or so to crochet the original glove, it shouldn't take you more than four or five hours if you'd like to make your own.
Ward's put together a pattern you can purchase from her Etsy store for a very reasonable $8.35, so the design aspect is done for you.
Image: Liz Ward
The final glove comes in at 35cm x 16cm, though the project includes instructions for making a kid-sized variant.
How's a guy supposed to blow up the Death Star from the comfort of his own couch? Naturally, through the ancient Jedi technique of crochet.
Read more
[Amigurumi Barmy, via Neatorama]