Earlier this year, Tesla CEO Elon Musk suggested the automaker would build a 1950s-themed Supercharger station that included a drive-in restaurant with staff on roller skates. Now, it appears that plan is coming to fruition.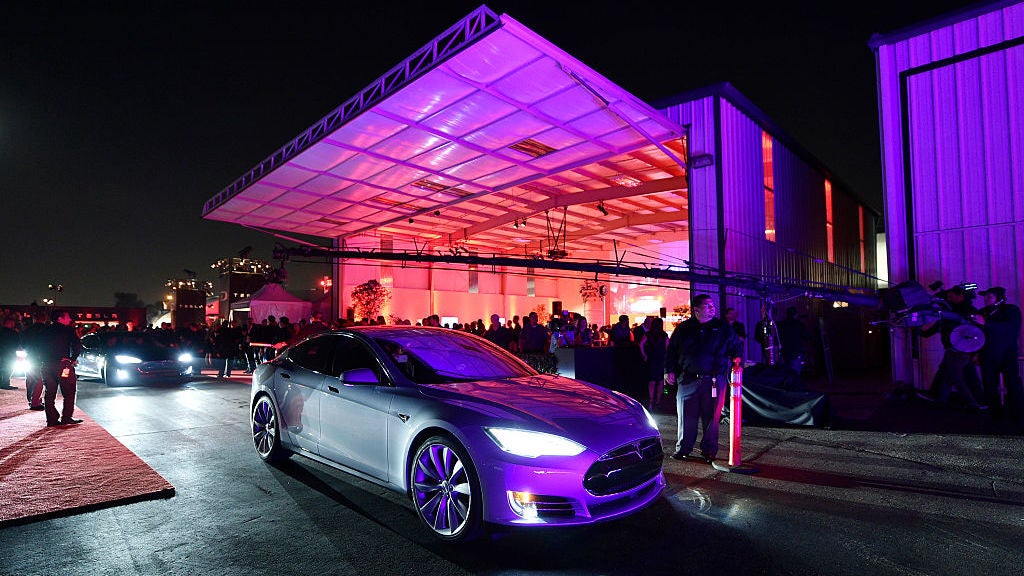 Back in September, Tesla announced it was planning to create upscale convenience stores for its supercharger stations. It was all pretty vague, but this weekend, Elon Musk got a little more specific. Specifically, he's thinking there should be roller skates while you charge.
Read more
Last wekk, The Drive noticed a permit for a "Tesla restaurant and supercharger station" had been filed on the City of Santa Monica's website. The permit could be reviewed by the city as soon as March 22, the news outlet reported.
It wasn't immediately clear if this project mirrors what Musk had in mind. A Tesla spokesperson didn't directly comment on the permit. The company confirmed it's continuing to look for new Supercharger locations.
Gonna put an old school drive-in, roller skates & rock restaurant at one of the new Tesla Supercharger locations in LA

— Elon Musk (@elonmusk) January 7, 2018
But the decision to build a plus-sized Supercharger station isn't much of a surprise. Tesla has suggested for months that it's interested in building bigger Supercharger stations that include convenience stores. They're typically found in big box store parking lots – not exactly a beacon of convenience – so building out something more like a gas station would surely make for a better experience on drivers.
The Drive noted that a former Volvo dealership sits at the current address listed on the permit, which seems to offer a decent footprint to fill out a Supercharger station and restaurant. I hope the staff isn't on roller skates, though. Roller skating isn't fun.