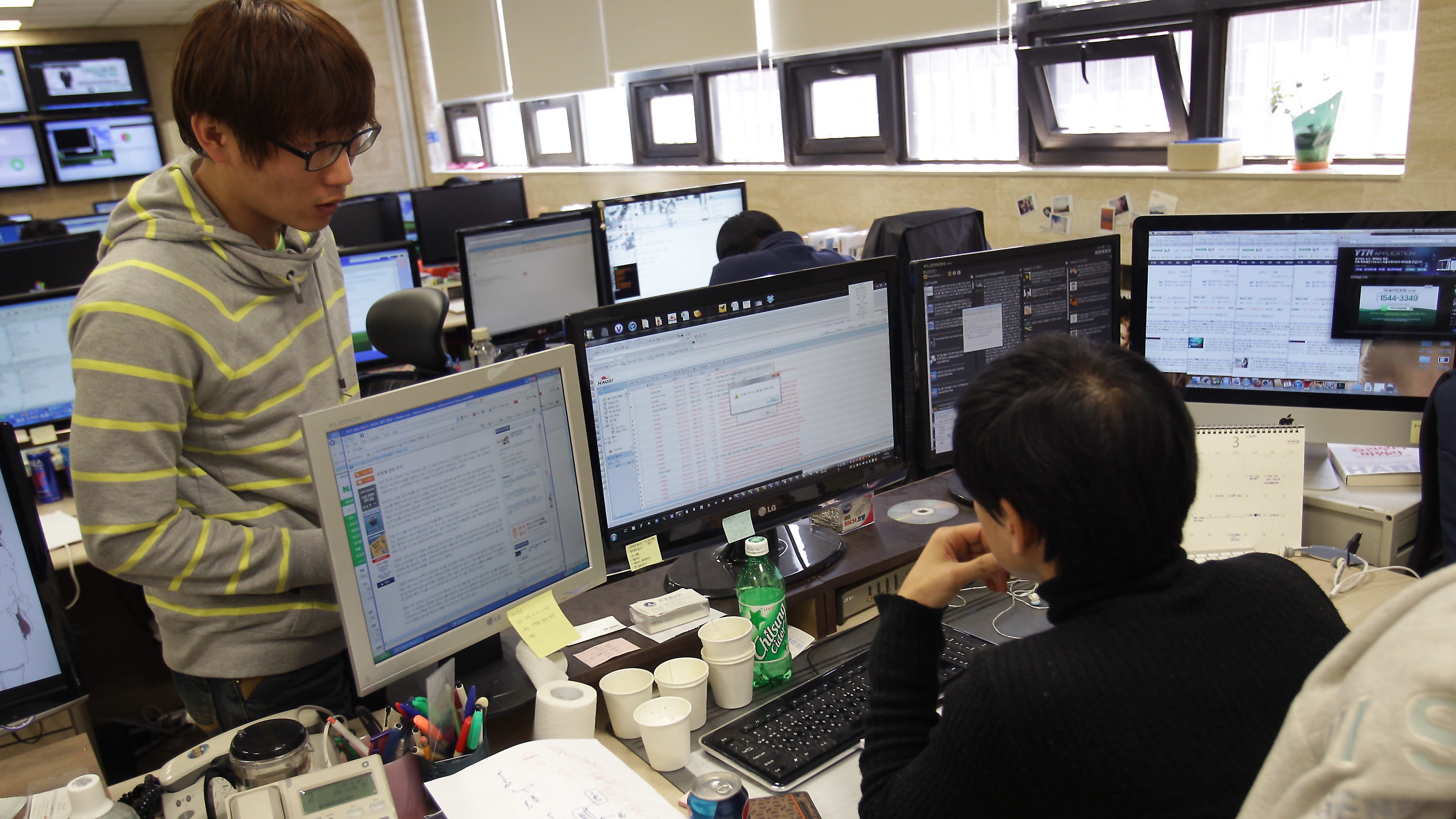 The South Korean government has created an initiative to force its employees to stop working so damn much. Over the course of the next three months, it will shut down government computers progressively earlier on Friday nights.
Photo: Chung Sung-Jun (Getty)
The Seoul Metropolitan Government plans to to start the initiative on March 30, and will roll it out in three phases, according to the BBC.
For the first phase, all computers will be shut down at 8:00PM on Friday nights. Then in April, the government will begin shutting down computers at 7:30PM on two Fridays of the month. In the final phase in May, all computers will shut down at 7:00PM every Friday.
The initiative will affect all government employees, though some people may be able to get exemptions.
Data from the Organisation for Economic Co-operation and Development shows that South Koreans on average work more than workers in any other country. South Korea government employees work an average of 2739 hours a year, according to South Korean outlet Yonhap News Agency. That's about 1000 hours more than government workers in most developed countries.
This new initiative is the latest move in a larger effort to improve the work-life balance in the country. Earlier this month, South Korea passed a law that cut down the maximum weekly work hours from 68 hours to 52 hours. At the time, South Korea family minister Chung Hyun Back told AFP that the work culture was one of the major factors leading to lower birth rates: "For years we have overlooked the real culprit of the problem - our country's vast gender disparity and inhumanely long working hours."
[BBC]