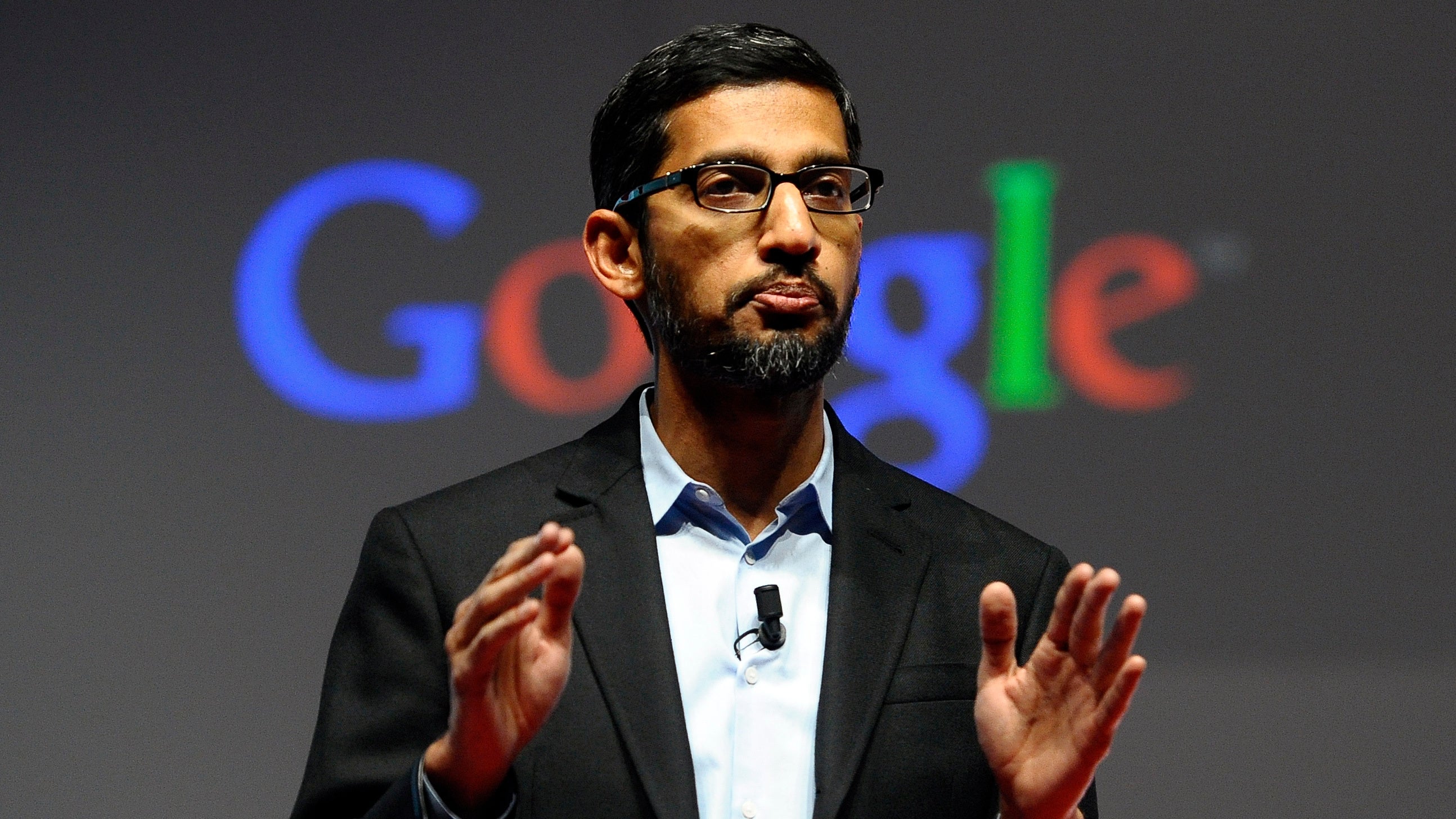 Loretta Lee, an ex-Google engineer who filed a lawsuit against her former employer last month, posted a blog to her website Unicorn Techie today decrying the state of gender inclusion in software engineering and the tech industry in general. "The reason there are so few women in tech," she writes, "is because it sucks to be a woman in tech."
Google CEO Sundar PichaiPhoto: Manu Fernandez (AP)
The details of her suit against Google — which include allegations of wrongdoing on the part of both male co-workers and the company's HR department — are not included in the blog post. Instead, Lee hypothesizes a to why "the number of females [in the tech industry] has been dropping nonstop since the 1980s."
Lee argues that not only are tech companies (and employees) refusing to acknowledge that their unconscious biases towards women exist, but that phony support for the idea of a diverse staff is actively damaging the prospect of hiring more female engineering talent. Worse yet, Lee says that the diversity statistics released by tech companies such as Google to flaunt their inclusive workforces use goosed statistics.
The way these numbers get spun in the favour of companies, Lee alleges, ranged from recategorizing whole teams to excluding certain data.
I remember one year at Google, all of the "UX Designers" were "rebranded" as "UX Engineers". Shortly thereafter, Google began publicly releasing their "diversity statistics" annually, boasting 20% female engineers just this past year. [...] while reading Google's diversity report claiming 20% female engineers, you may have noticed in the fine print that these statistics only included some 80% of their employees. I'm going to take a really wild guess and bet that over 80% of the excluded employees are men.
Google did not yet respond to a request for comment.
On top of the perceptions that female engineers "have an advantage" or "find jobs more easily," Lee notes, she surmises these factors mask the actual level of employment disparity between male and female engineers, and the circumstances they work, in which women are "outrageously outnumbered."
Google recently attempted to settle Lee's suit in arbitration behind closed doors. It's since been refiled as a class-action to represent all women who were victims of harassment at Google.
Read Lee's blog post in full here.