When you're buying your lunch today, you might want to take a moment and spend a little more. Gizmodo's Lunch Time Deals posts point out any particularly good bargains for Aussie bargain hunters around the 'net. Today is a sweet deal on an Xbox One S bundle.
This deal from Microsoft gets you an Xbox One S (500GB model) with a choice of three different bundles, each including a controller, four games (in a mix of digital and physical), a one month Xbox game pass (with access to over 100 games) and a 14 day Xbox Live gold trial.
Find out more here.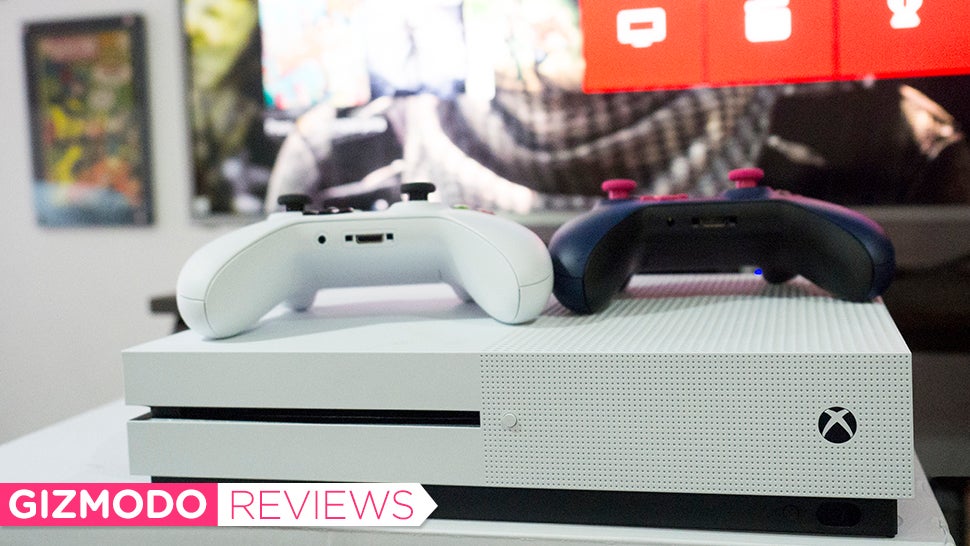 There were very few complaints when the original Xbox One was announced, and it failed to do 4K. In 2013 nobody really cared about HD's successor. Not unless they'd spent thousands of dollars on one of the few 4K TV sets available at the time. Yes, the best consoles have a habit of being future-proof (see the PS2 playing DVDs and the PS3 playing Blu-ray), but in 2013, 4K seemed too far in the future for anyone to care.
Read more