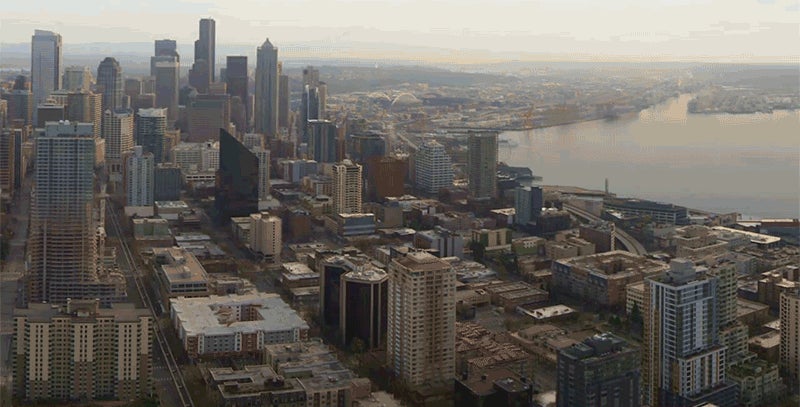 Most timelapses condense a few hours or days into bite-size videos that make the world appear to fly by in fast-forward. But Ricardo Martin Brualla has created an aerial timelapse of Seattle that shows the city growing and evolving over three full years — and he didn't even have to set up a camera himself.
The Space Needle Corporation did most of the hard work, installing a high-def 360 panoramic camera atop the Space Needle years ago. Brualla simply had to capture two panoramas every day, giving him over 2000 high-res images that he sequenced, stabilised and then colour-corrected (which is visualized in this how-to video) to smooth out abrupt changes in lighting and weather as the seasons came and went.
The resulting timelapse is a fascinating and unique look at a city that's one of the fastest growing in the country.
[YouTube via Hackernoon]