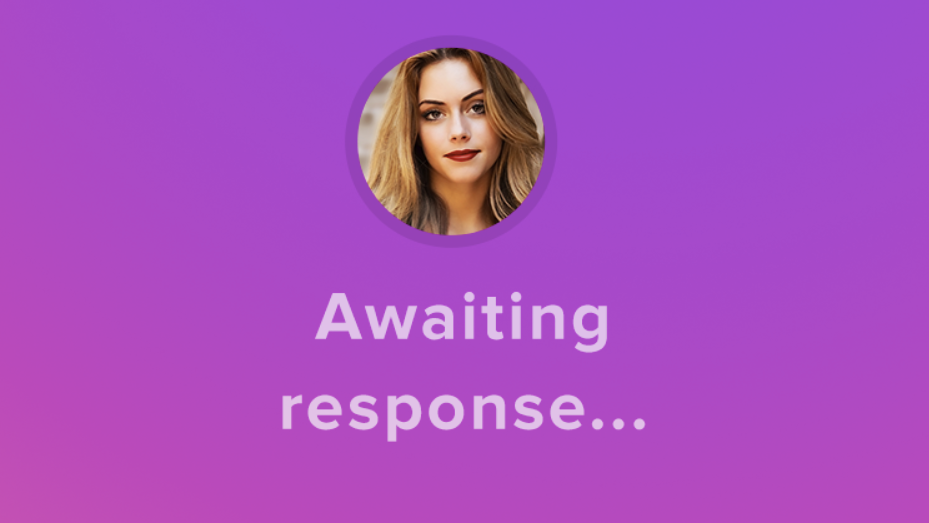 Dutch blockchain company LegalThings announced in a press release on Wednesday that it is developing an app, LegalFling, which in theory could allow about-to-bone partners to log what they are and are not OK with before they bone. The company notes that you can mark your do's and don'ts "with the swipe of a finger". This is quite literally a feature in the most recent season of Black Mirror, where two matched up partners agree to sexual consent with a simple swipe on their devices.
Photo: LegalFling
"Asking someone to sign a contract before having sex is a little uncomfortable," LegalThings CEO Rick Schmitz said in a press release. "With LegalFling, a simple swipe to consent is enough to legally justify the fling."
This is a deeply flawed representation of sexual consent. A blanketed contract ahead of engaging in sexual contact signals that consent is simply a one-time checklist. Consent, however, is something that occurs continually throughout a sexual encounter. As RAINN points out, "Giving consent for one activity, one time, does not mean giving consent for increased or recurring sexual contact," and someone can also withdraw their consent at any time during sexual activity. People are allowed to change their minds - swiping "OK" beforehand should not outweigh someone's discomfort during a sexual encounter, and it should certainly not be held to a higher legal standard.
The LegalFling website does acknowledge that someone can change their mind during the act. "'No' means 'no' at any time. Being passed out means 'no' at any time," the FAQ page states. "This is explicitly described in the agreement. Additionally you can withdraw consent going forward through the LegalFling app with a single click." Only, I'm hard-pressed to believe that pausing a sexual activity to open up an app and adjust the settings is easier than simply communicating to your partner that you are no longer comfortable with something.
In the press release, LegalFling draws a comparison of its sexual consent contract to "sending a WhatsApp message that indicates privileges". It's ill-considered, given that consent is continuous.
LegalThings team member Martijn Broersma said in an email to Gizmodo that Live Contracts create a proof of existence, which means "both parties will hold an immutable version of the explicit consent/contract". The contract is timestamped and anchored, and then logged in the blockchain. Since the blockchain is decentralised, nobody can alter the document. The app is not currently available - the team is still working on it, according to the website, and it is still subject to approval by both Apple and Google.
Consent apps don't address the issue of establishing sexual consent so much as they seemingly help individuals cover their tracks after-the-fact. In a Motherboard article, The Problem with Sexual Consent Apps, the author points to a passage in Jaclyn Friedman's Yes Means Yes! Visions of Female Sexual Power & A World Without Rape: "People think about consent in terms of 'I need to cover my ass so no one can accuse me of rape.' And honestly, when you're approaching consent from that angle, that's a really rapey angle… it's about covering your butt instead of actually showing up for your partner." This makes parts of LegalFling's tagline - "we change the #metoo's into #iFling's" and "safe sex redefined" - particularly disturbing.
LegalFling is certainly not the first to lean on technology as a means to indicate consent. SaSie and We-Consent are also apps designed to establish consent ahead of time. It's worth pointing out that the top executives on all of these teams are men. When asked if any women helped in the development of the LegalFling app, Broersma said "there are several women who are helping and supporting our project". When asked why the LegalThings' current team page only lists men, Broersma said, "Our company page is constantly updated and the ladies haven't found their way yet, due to not having found a picture moment yet. They were very picky about that..."
The concept of using blockchain technology to aid in consent has been previously floated in cryptocurrency subreddits, with one user in 2015 even suggesting using Ethereum and voice recognition software "to codify consent in sexual relations". Another user suggested nearly an identical service in /r/bitcoin three years ago. "Could this be the future of sex?" the user wrote, "Or have I smoked myself stupid?"
"I'm all for fostering dialogue about consent - it's a big part of my job - but these apps are fostering a wrong and dangerous conversation, one that posits consent as irrevocable once given, and applying to any and all sex acts someone might want to force on you, once you've consented to 'sex' as a concept," Friedman told Lifehacker. "Pushing that idea is more dangerous than not talking about consent at all."