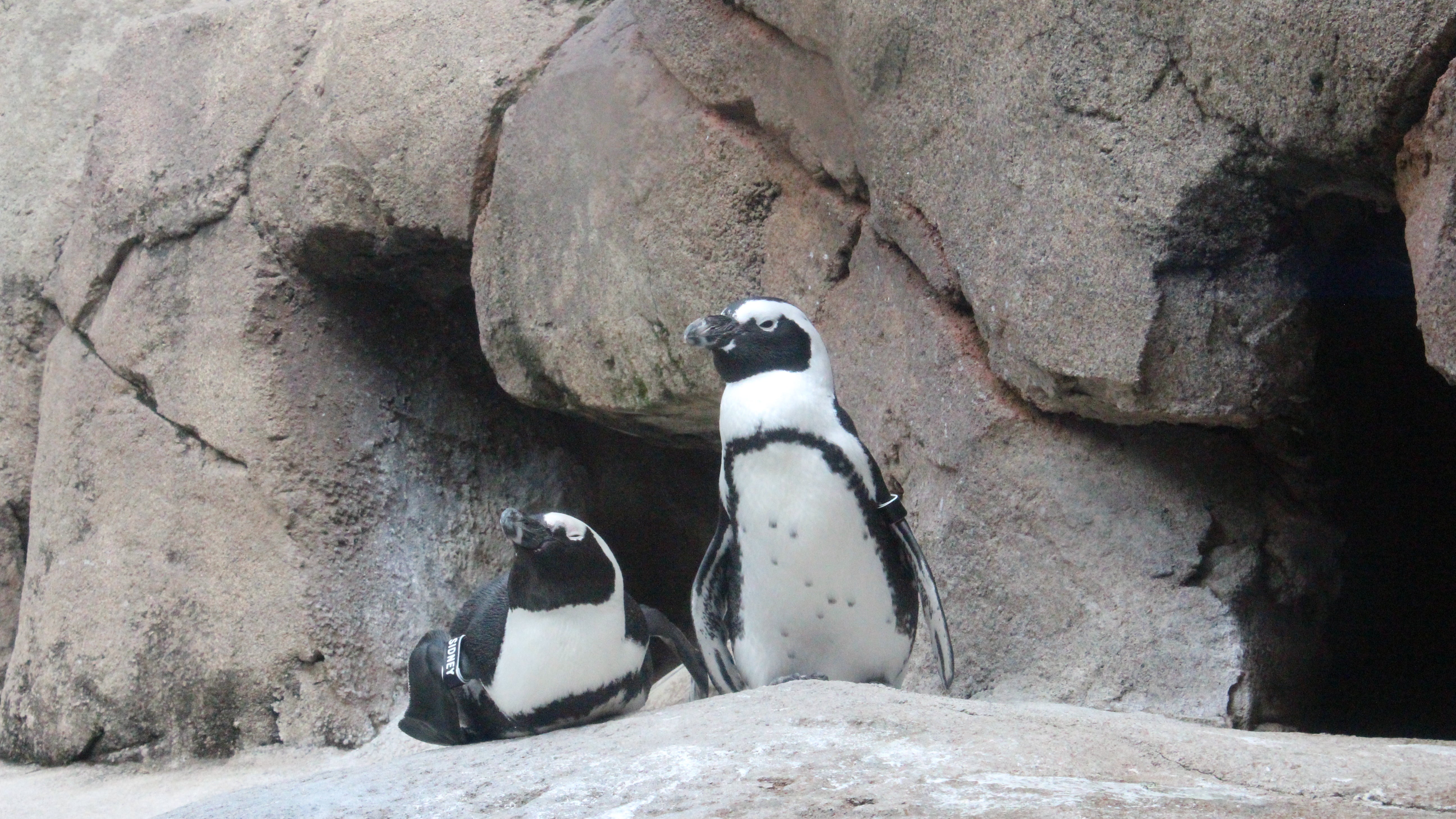 You might think that Gizmodo isn't typically a cute animal blog. But there are currently a pair of penguin eggs at the National Aviary in Pittsburgh that are about to hatch, under the watchful eyes of adorable penguin parents Sidney and Bette. And you can watch it live.
Sidney and Bette (Image: The National Aviary)
From the National Aviary website:
Penguin parents, Sidney and Bette, laid two eggs on November 7th and 11th. The first egg is expected to hatch between December 14 and 18, and the second egg is expected to hatch between December 18 and 22. If all goes well, the chicks will eventually join the National Aviary's current colony of 20 African Penguins. This is the fourth set of chicks for Sidney and Bette who have had 6 chicks together at the National Aviary (not including these two)!
The National Aviary will leave the penguins in their nests for the first three weeks. If all goes well, they will then move them to join the rest of the Aviary's penguins.
The African Penguin is an endangered species whose numbers have been precipitously declining since the 1970s. The penguin population in South Africa dropped from 70,000 pairs to 19,300 pairs in 2015, for example, as reported by the International Union for Conservation of Nature. The global population is estimated to be around 50,000 mature individuals. Major threats include oil spills, and past human removal of poop from beaches to use as fertiliser, depriving the penguins of places to nest.
If you're wondering about the relationship between Sidney and Bette (who seem very much in love), penguins are monogamous. South African researcher Anton Wolfaardt writes that 80 per cent to 90 per cent of pairs stay together between breeding seasons, and "some are known to have remained together for over 10 years."
We'll be watching the feed closely. Good luck, little dudes, hope you make it into the world OK!
[via the National Aviary]