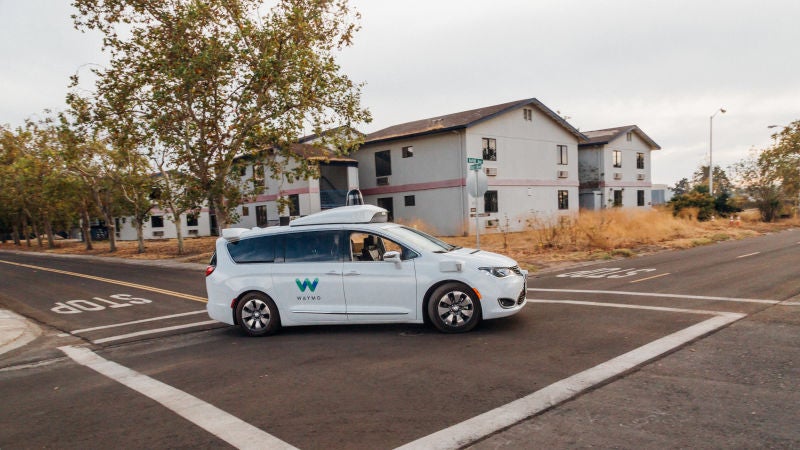 US District Judge William Alsup judge, who is presiding over Waymo's trade secret theft lawsuit against Uber, announced today that the trial, which was set to begin next week, will be delayed as the court tries to determine whether Uber withheld crucial evidence.
Waymo, the self-driving car company spun out of Google's moonshot unit, has accused Uber of recruiting its former employees and stealing its trade secrets in order to advance its development of autonomous vehicles. Anthony Levandowski, an engineer who left Waymo to spearhead Uber's self-driving car unit, allegedly stole thousands of confidential documents on his way out the door, but Uber has maintained that those documents never reached its corporate servers.
That claim is now undermined in an explosive letter written by attorneys for Richard Jacobs, a former member of Uber's global intelligence team. The letter - which was obtained by the US Attorneys Office during a criminal investigation separate from Waymo's lawsuit - says that Uber's Marketplace Analytics team worked on secret servers and devices that couldn't be traced to Uber in order to dig up information, private code and trade secrets from competitors. If the letter is accurate, it suggests that Uber set up secret servers to hold stolen data, circumventing the discovery process.
Jacobs testified today in civil court that the Marketplace Analytics team scoured competitors' GitHub accounts to find private code but balked at the letter's suggestion that the team stole trade secrets, particularly from Waymo. He said he did not fully review the letter before his attorneys sent it, and that it may contain inaccuracies.
However, he did say that Uber acquired private code from an overseas competitor, and that Uber tried to identify employees at competitive companies who might leak to them.
The Marketplace Analytics team was instructed to use encrypted, ephemeral communication on devices that couldn't be attributed to the company, Jacobs said, in order to "make sure we didn't create a paper trail that would come back to haunt the company in any potential criminal or civil litigation". Jacobs said he received instructions on secure communication from Craig Clark, who was recently dismissed from Uber for his role in covering up a data breach. Hackers stole the personal information of 57 million Uber users in October 2016, and Uber paid the hackers $US100,000 ($131,367) to keep the theft secret.
Waymo has asked the court for additional depositions with Uber's former CEO Travis Kalanick and Uber's lawyers to investigate the details contained in the Jacobs letter.
"The only possible conclusion is that Uber intentionally withheld the Jacobs Letter and related materials to prevent Waymo from discovering material evidence in this case," Waymo's attorneys wrote in a filing.