Video: If there's one thing that is a constant about Doctor Who's multi-Doctor adventures, it's a distaste for the TARDIS' current "decoration" by former incarnations of its pilot. So it's good to see that the First Doctor will be carrying on the tradition this Christmas.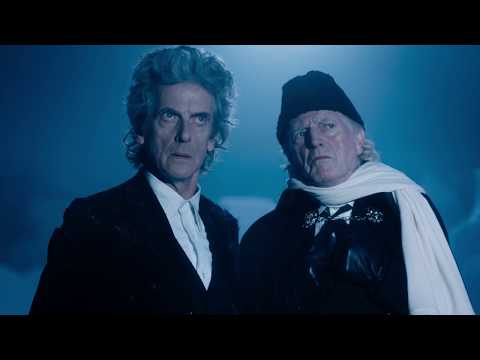 Doctor Who fans are getting a surprise these holidays - this year's Christmas Special, Doctor Who: Twice Upon a Time, is hitting (some) Australian cinemas on Boxing Day.
Read more
As part of the BBC's annual charity telethon for Children in Need, a new clip from "Twice Upon a Time", Peter Capaldi's last full episode of the Twelfth Doctor, was broadcast, giving us our first look at the original Doctor (David Bradley) reacting to his latest incarnation's TARDIS interior for the first time. Suffice to say, he isn't impressed, and is even less impressed at his current, dying incarnation.
Doctor Who's Christmas Special will air on ABC at 7:30PM AEDT December 26, as well as be available on ABC iview immediately after the UK broadcast. If you'd like to donate to Children in Need, you can do so here.