Technicians at Porsche dealerships will soon be using "high-tech spectacles" to receive instructions, and to send real-time wrenching footage to the company's headquarters. Here's how the "Tech Live Look" system works.

Porsche dropped a press release yesterday introducing a new Augmented Reality technology aimed at helping mechanics diagnose and repair cars. The system requires technicians to wear projection screen-equipped glasses with a built-in flashlight and an auto focus camera that "shows even fine details such as threading on screws."
In its press release, Porsche breaks down how the glasses let technicians from around the US communicate with the company's support staff, saying:
When a service technician at a dealership in Los Angeles dons this specialised eyewear and connects through the software with the Atlanta-based Porsche technical support team 3,541km away, it allows the support team to see exactly what he is seeing, in real time. This "see what I see" video-conferencing capability with instant access to remote experts allows both parties to quickly identify and resolve technical issues.
Not only does the support team receive information from the technician via the camera, but data can also be transferred the other direction. That is, the team can send technical service bulletins or other instructions to the person holding the wrench by projecting it onto their glasses.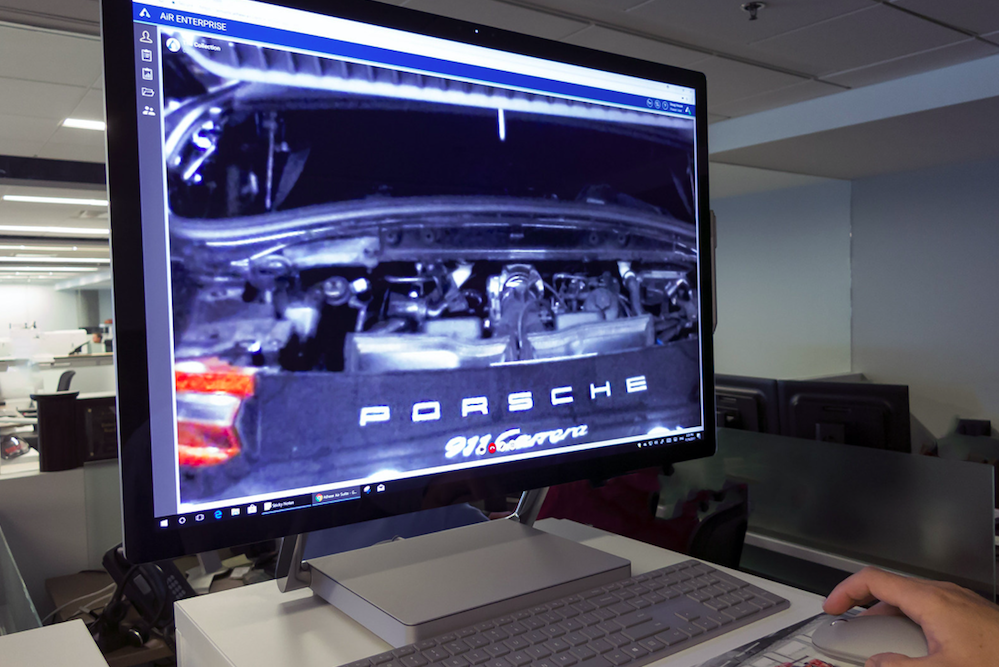 Image: Porsche
Porsche says the system is significantly more efficient than sending data via email or phone call. How much more efficient? The German automaker's US arm launched a pilot program this past summer at eight dealers in California, Florida, Indiana, New Jersey, Washington and Canada, and noticed a decrease in "service resolution time" by up to 40 per cent.
As someone who regularly has to upload videos of faults, call friends for advice, and look online for service instructions, I can see how this "Tech Live Look (which will roll out to dealers in 2018) could be a huge help to technicians. And who knows, maybe it can double as safety goggles. You know, to prevent rusty shards from getting in your eyes when you're working under your car. That's no fun.