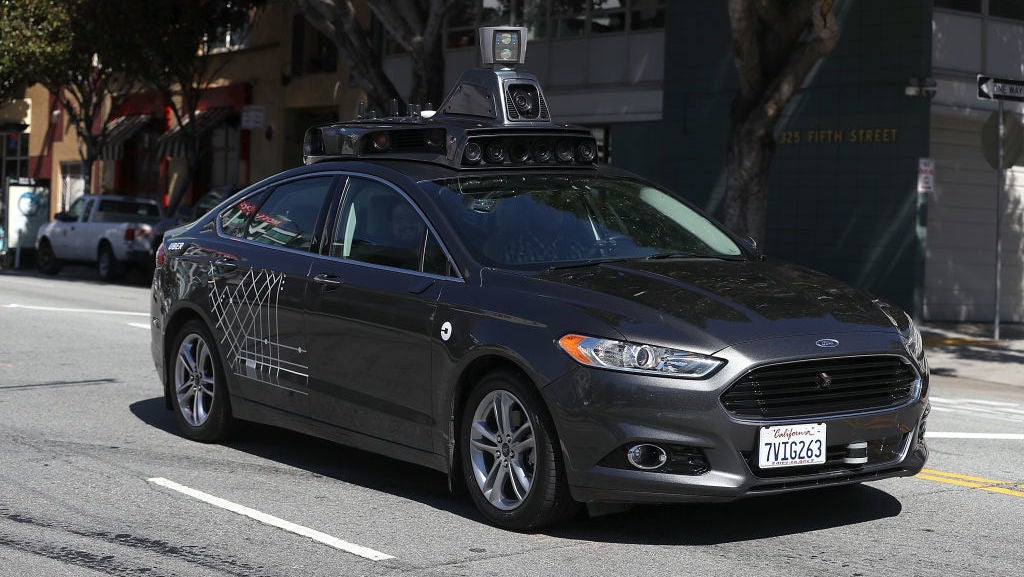 Uber and Waymo have been locked in a legal fight for months over the companies' self-driving car technology — and now Waymo is asking a judge to compel Uber to hand over the source code that pilots Uber's fleet of autonomous vehicles.
Photo: Getty
The request comes on the heels of an damning due diligence report released last week, which shows that Anthony Levandowski, a former Google employee who went to work at Uber, walked out of the job with source code and photos of Google devices, and worked to destroy the files before his due diligence interview. Uber has fired Levandowski and denies that he brought any Waymo files to Uber. 
Waymo (which spun out from Google last year and is now organised under Google's parent company, Alphabet) already claimed that Levandowski stole thousands of confidential files when he left the company and used them to advance Uber's autonomous vehicle technology. But the revelations in the due diligence report — particularly that Levandowski may have taken source code — are new.
Uber provided some source code for Waymo's review in August, but Waymo says it needs the current version to accurately detect whether Uber is using its technology.
"Physical inspections of Uber's devices, as well as photos, CAD drawings and other evidence already uncovered during this litigation, show that Uber is using Waymo's trade secrets, including copying aspects of Waymo's LiDAR designs down to the micron," a Waymo spokesperson said. "Now, the Stroz Report materials revealed for the first time that Levandowski and others also took Waymo's source code. In light of these facts, we have asked the Court to compel Uber to produce its current source code so we can properly determine the full extent of Uber's copying."
A spokesperson for Uber had yet to respond to questions about the new request for source code review at time of writing.
If Waymo is able to get its hands on the code, it will need to act fast — the two companies are set to go to trial in December.