Image: Google
Even though it feels like we're still processing all of Apple's latest devices and announcements, it's time to switch gears and prepare for what's coming on the other side of of the smartphone divide. That's because Google's big fall event is less than a week a way, and it's going to have important news for anyone who cares about Android, smartphones, Chromebooks and anything else Google can figure out how to puts its digital assistant in.
Pixel 2: The second-gen "Made by Google" phones are back
And Here is the Pixel 2 XL in Black and White, Starting at $849. #pixel2 https://t.co/NAyk9cmvmk pic.twitter.com/30MiYgKQTr

— Droid Life (@droid_life) September 19, 2017
The new Pixels, dubbed the Pixel 2 and Pixel 2 XL, are clearly going to be the stars of the show. Based on leaked photos, Google's 5.5 and 15cm phones sport a classier, more elegant take on last year's Pixel design, and include new features like IP-67 water-resistance and dual front-facing speakers. However, some other rumoured specs have us a bit concerned, like the Pixel's 2 lack of a headphone jack and small 2,700 mAh battery. With Apple kicking off the fall smartphone season with the iPhone X, Google really has it work cut out if it wants to impress.
Google Home: A new mini home and maybe a Max
Here is the Google Home Mini, the Smaller $49 Google Home.https://t.co/8dzUOARr4C pic.twitter.com/grsf5n39aF

— Droid Life (@droid_life) September 19, 2017
Last year, Google released the Google Home to help combat Amazon's army of Echo devices, and even though we think the Home is the smarter assistant, it's going to need help if it wants to dig into Amazon's lead in the smart speaker space. That's where the Google Home mini comes in. With a smaller, cuter design, it should make for a decent alternative to anyone thinking about buying an Echo Dot.
There's also rumblings about something called the Google Home Max, which looks to counter the upcoming Apple HomePod with its own hi-fi speaker setup and built-in assistant. However, 9to5Google reports that the current state of development of the Max is still up in the air, so there's a good chance it might not be ready to show off at the Google event on Wednesday.
Chromebook: Google Loves Its Pricey Chrome OS laptops
Google Pixelbook is Google's New Chromebook With Pixelbook Pen, Starting at $1,199.https://t.co/hxtalQXdwT pic.twitter.com/jzKB1I5OsY

— Droid Life (@droid_life) September 19, 2017
There's clearly someone high up at Google who can't get enough premium Chromebook/Android laptops, because after releasing the original Chromebook Pixel in 2013 (and a second one two years later), the Pixel C in 2015, rumours indicate that Google will debut the new Pixelbook next week. The twist for 2017 is that the Pixelbook will be a 2-in-1 thanks to a 360-degree hinge, and that it will feature built-in handwriting recognition and even an $US99 optional Pixelbook Pen. Whether that will be enough to convince people to buy a Chromebook that supposedly starts at $US1,199 is the real question.
Virtual Reality: A refreshed Daydream headset 
Here is the New Google Daydream View, It'll Cost $99.https://t.co/Opj8Do2qA5 pic.twitter.com/Yyevo618sU

— Droid Life (@droid_life) September 19, 2017
Out of all of Google's mobile efforts, its Daydream VR headset seems to be a bit of an afterthought. However, based on the same leaks that detailed the new Pixels and Home mini, it seems Google has prepped a refreshed version of its VR headset with a tweaked design and new colour options. We're still waiting to hear if the new model will include any new features though.
Android Updates: More devices get Google Assistant and maybe a Google Lens release date too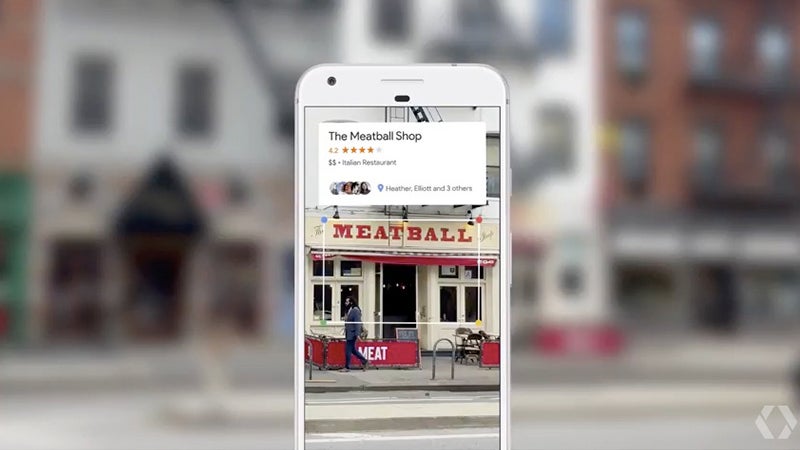 Image: Google
In the run up to Google's event, we've already seen both new and old devices like the Bose QC35 II headphones and the Nvidia Shield TV get support for the Google Assistant, and we can only imagine there's going to be a whole host of additional partnered products that will get a similar treatment. With the digital assistant wars in full swing, Google's best shot at countering all of the new Echo devices that Amazon just announced and stuff like the Siri-powered Apple Homepod is to put the Google Assistant in as many products and devices as it can.
There's also a chance we hear more or even get a released date for Google Lens, which is Google's visual recognition tech that can help you identify things like the species of a flower just by pointing your phone's camera at it. Google Lens was originally announced back at Google I/O 2017 and has been slated for integration into the Google Assistant and Google Photos, and with all the Google Assistant news as of late, it seems like a good time for Google to talk more about Google Lens.