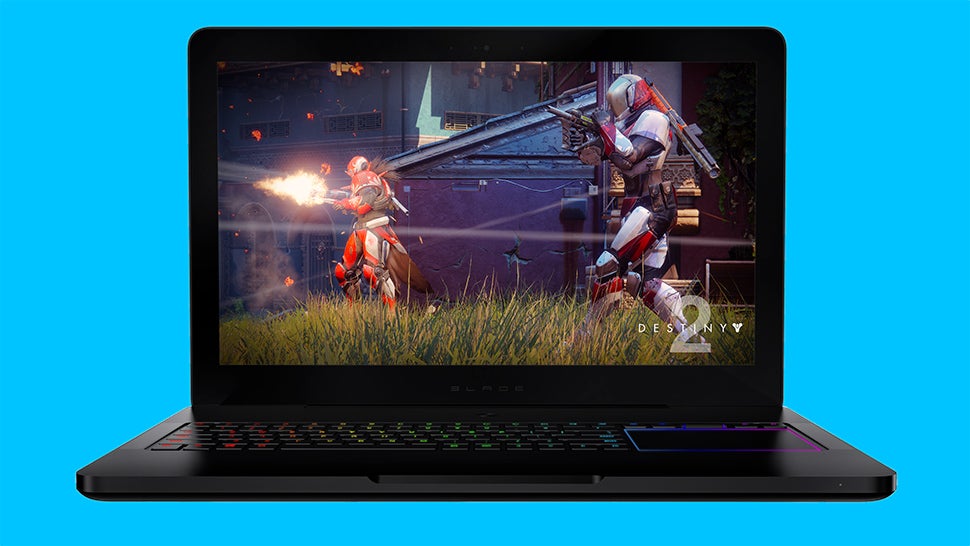 All images: Razer
Affordability and Razer are not, typically, words that go together. The PC peripheral company has developed a reputation in the last few years for making sharp looking laptops that are ultra thin and ultra pricey for the guts inside of them. But the new 1080p Razer Blade Pro, at $US2300 ($2,893), is positively reasonable. No one else is making a giant laptop that is this thin and powerful at that price.
The 1080p Razer Blade Pro is technically a new option. The original Razer Blade Pro was introduced last year, and, at the time it was one of the thinnest 43cm laptops available. Yet with a 4K display and a Nvidia GeForce GTX 1080 graphics card it also commanded a crazy high price. As in $US4000.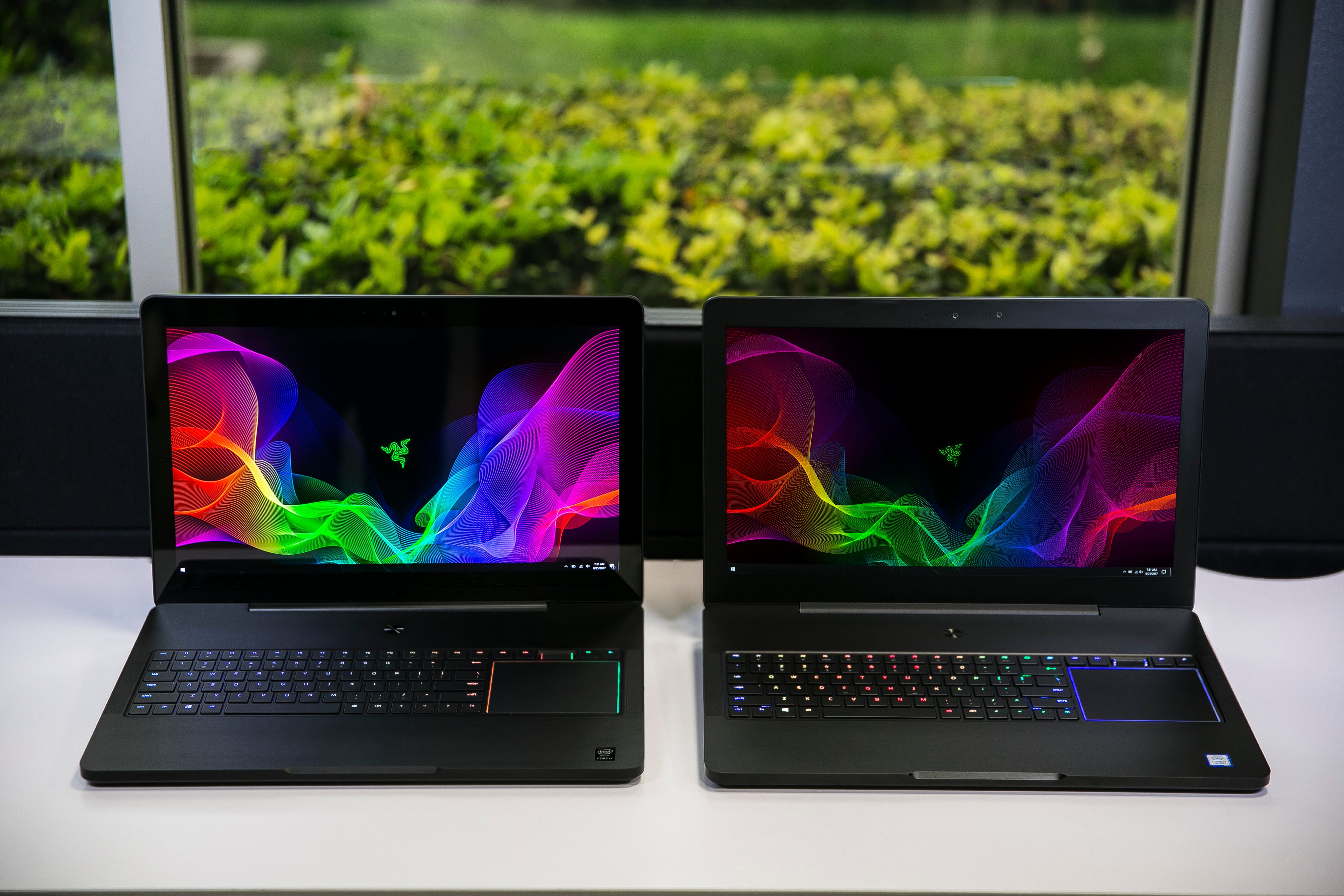 The $US4000 ($5,032) Razer Blade Pro next to the $US2300 ($2,893) Razer Blade Pro. You'll definitely notice a difference when it comes to the display.
The new, cheaper, Razer Blade Pro shifts to a 1080p display with a 120Hz refresh rate, it also downgrades from a 1080 — the most powerful graphics card you can get in a laptop currently — to the very common Nvidia GeForce GTX 1060. Shaving $US1700 ($2,139) off the price tag also means a few other compromises. The storage shrinks from a 512GB SSD to a 256, memory drops from 32GB to 16GB, and the processor moves from an i7-7820HK to an i7-7700HQ. This is not nearly as powerful a laptop, but it's also filling a niche in the laptop space that all but disappeared. Apple axed its 43cm MacBook Pro back in 2012 and other manufacturers soon followed — killing their own powerful, but thin 43cm laptops.
For the last few years if you've wanted a 43cm laptop with discrete graphics it had to be a gaming laptop, and it had to be thick. Even something like the $US2000 ($2,516) MSI GE73VR — one of the thinner 43cm laptops available — is over an inch thick! At only 3cm, the new 1080p Razer Blade Pro might be one of the thinnest 43cm laptops available.
And it might be a great solution for video editors or code compilers or 3D artists who want a big display, and powerful graphics without looking like they're operating a goddamn jet when they go to the coffee house. The new Razer Blade Pro will be available later this year in the US for $US2300. The $US4000 Razer Blade Pro will continue to be offered alongside it. So, you know, you've got options.
We'll update you with the local Australian price as soon as we have the details.