Slim laptops and fast graphics barely ever mix. Nvidia's Max-Q tech promised to change that, though, and we're seeing results — including a new Gigabyte Aero 15 X, a laptop that is less than 20mm thick but hides away Nvidia's GeForce GTX 1070 graphics inside.
The Aero 15 X is finished in a new pure black painted aluminium, but otherwise inherits the lion's share of tech from the Aero 15 — an almost-bezelless 15.6-inch screen in a chassis the size of competing 14-inch laptops, a 7th Gen Intel Core i7-7700HQ CPU paired with 16GB of DDR4 2400MHz RAM and a 512GB M.2 solid state drive, and now some gutsy graphics from Nvidia's GeForce GTX 1070 line driving that 1920x1080p X-Rite certified WVA display.
That GPU is a hefty upgrade from the 1060 of the original Aero 15, and should handle gaming performance quite nicely at the 15 X's native 1080p resolution. Battery life isn't quoted but a 94Wh cell should be enough for a fair amount of use away from a charger. We're looking forward to giving one a test drive soon. The new Aero 15 X will be out in Australia in October; AffordableLaptops has already pegged its price at $3199. [Gigabyte]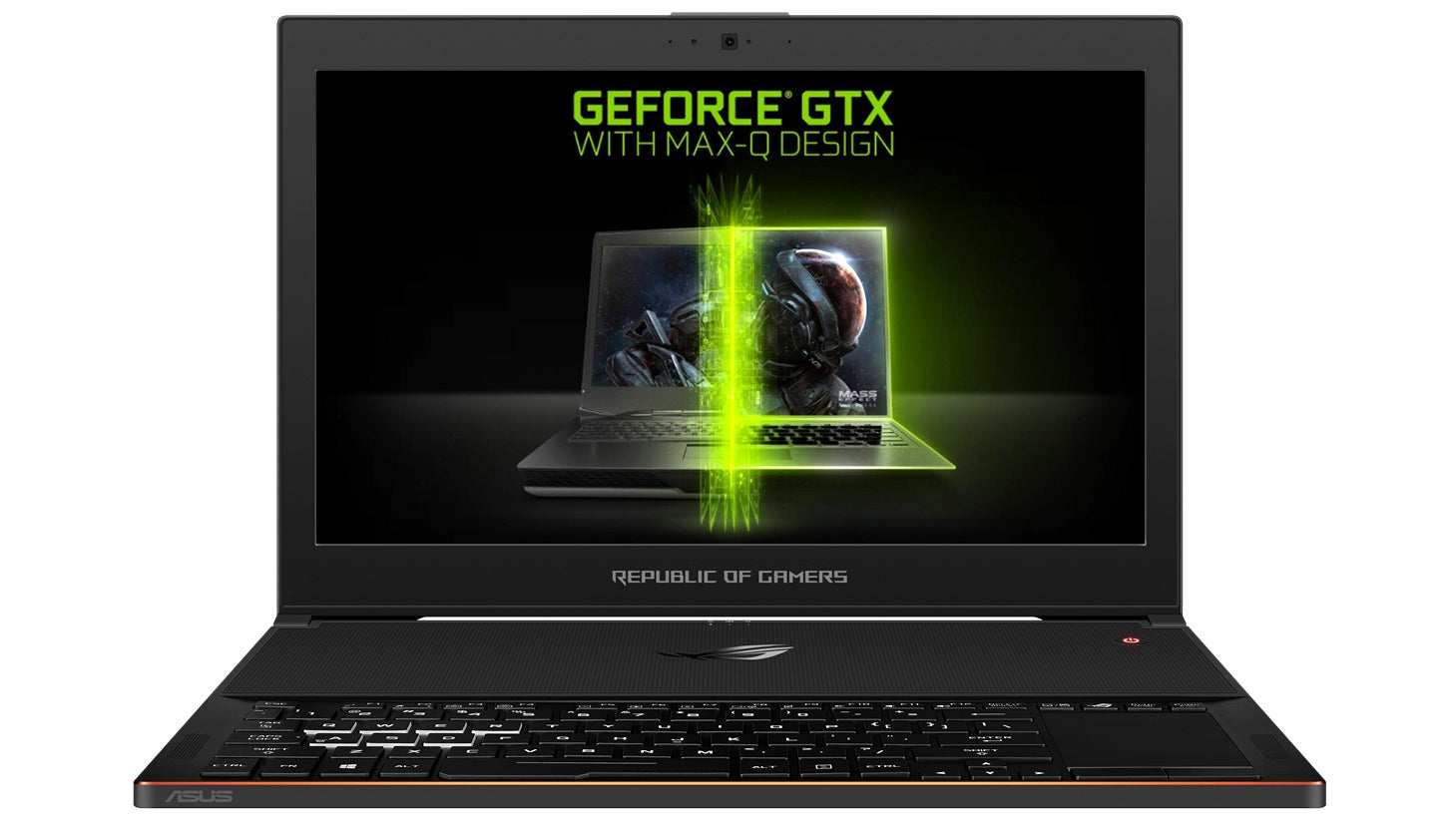 When you think gaming and laptops, images of massive, dictionary-thick machines come to mind. Notebook computers purpose-built for PC gaming are only barely portable, but Nvidia wants to change that with a new approach to hardware and software design for laptops called Max-Q, which lets mobile gamers have their cake and easily carry it too.
Read more