Image: Game of Thrones
Video: Yesterday's episode of Game of Thrones, Beyond the Wall, might have come with a few questionable plot points and sloppy storytelling now that HBO has run out of books. But so far the season has made up for it with some of the series' best action sequences, some of which are even cooler to watch without all the special effects completed.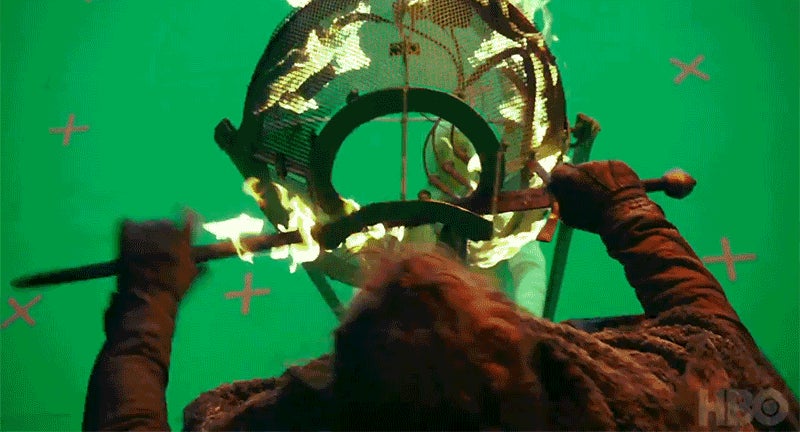 With a renewed focus on action sequences and battles, HBO has been delivering some killer behind-the-scenes mini-docs with recent episodes of Game of Thrones. Today's 12-minute video includes details on the logistics of filming on actual snow-covered icy glaciers, and how that epic frozen lake battle was realised. We also get a few more glimpses on how they film the cast interacting with dragons, but the highlight is watching actors battle a non-existent zombie polar bear using wire work and a flaming rubbish bin puppet.
[YouTube]