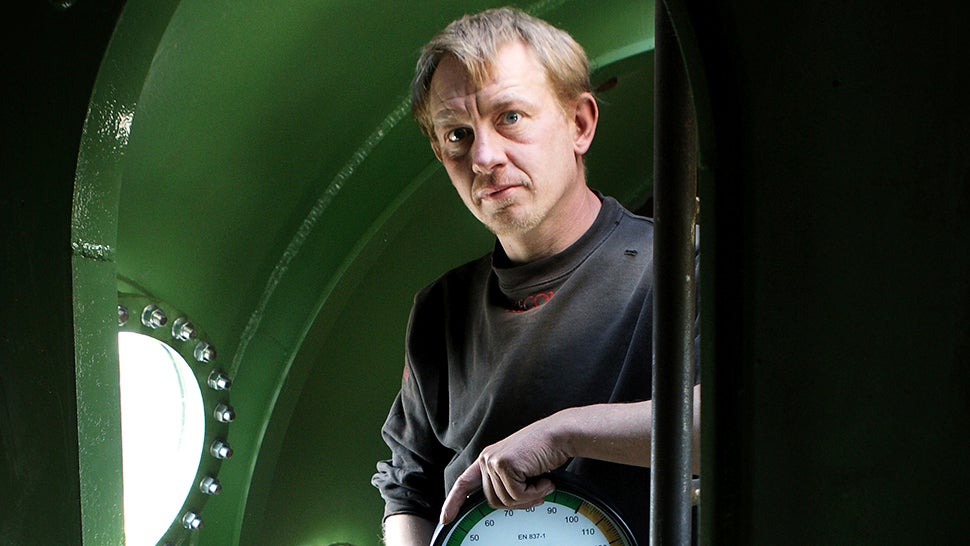 After his vessel sank off the coast of Denmark earlier this month, Peter Madsen, the designer of what was once the world's largest privately built submarine, was charged with the negligent homicide of missing Swedish journalist Kim Wall. Initially, Madsen claimed he'd dropped Wall off before the sinking and he didn't know where she was. Now police say Madsen has admitted that Wall died in an accident on his sub and he "buried her at sea".
Photo: Getty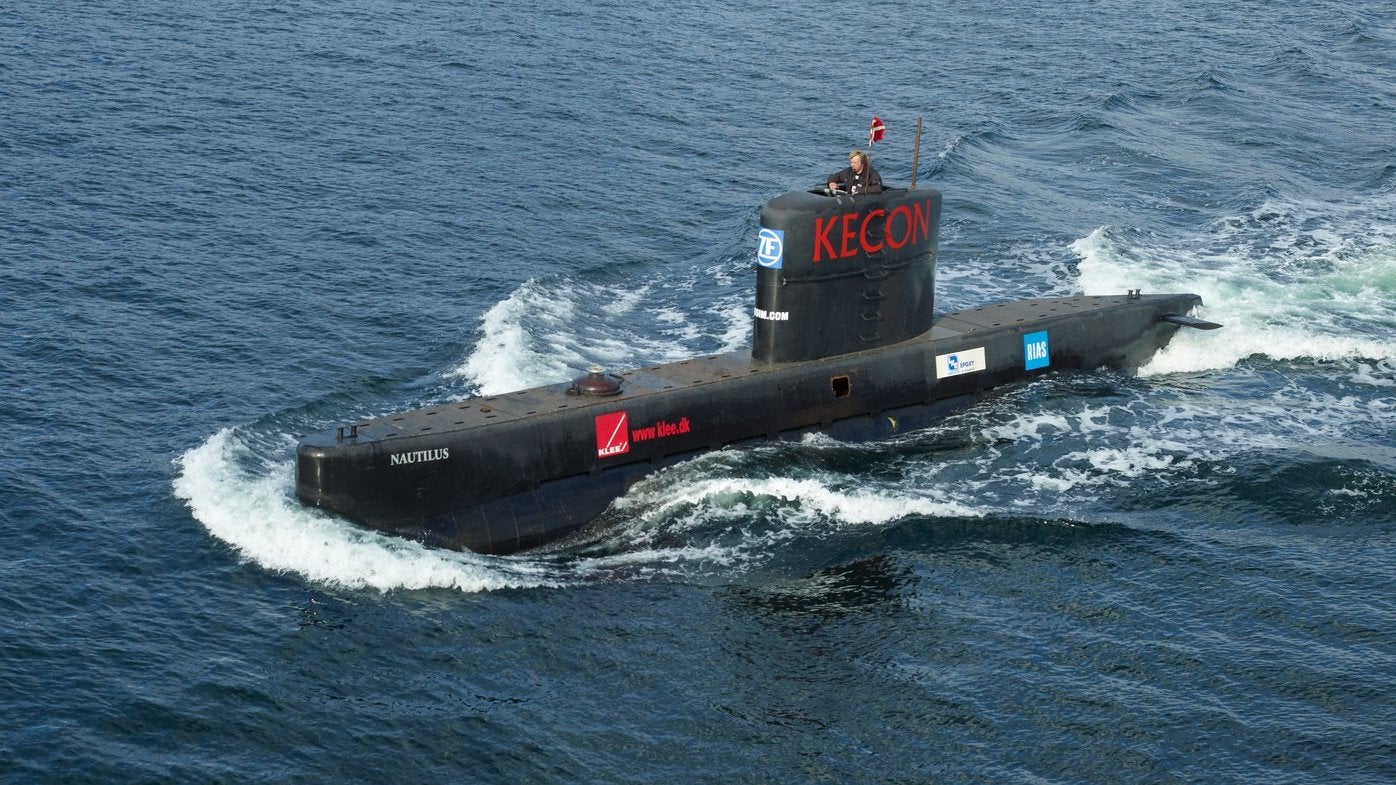 On Friday, the UC3 Nautilus, a famous DIY submarine, sank off the coast of Denmark. Its owner, Peter Madsen, was later rescued and claimed he'd had technical difficulties. Copenhagen police now say that they have charged Madsen with killing a Swedish woman who was last seen with him on board the submarine.
On Monday, at the request of the defence, Copenhagen police released a press statement explaining portions of Madsen's story. It reads in full:
The accused has told police and the court that an accident occurred on board the submarine which caused Kim Wall's death, and that he subsequently buried her at sea at an unspecified location somewhere in Køge Bay. Copenhagen Police can additionally confirm that the current charges remain in place. No further information will be given with regard to the investigation of the case, since it is being conducted behind closed doors.
Danish police have kept a tight lid on the details of the case and did not even name the missing journalist at the time the sub sank. Madsen was found on August 11 by the Danish Navy following a search for the missing submarine. He initially claimed that he'd dropped Wall off on the shore in Copenhagen Bay on August 10. Her boyfriend was the first to alert the police that the sub was missing. He told authorities that Wall had left with Madsen in the vessel and had not returned on time. He explained that she was writing a story about the renaissance man for Wired magazine. Spokespeople for Wired US and its international editions told Gizmodo they have no knowledge that she was working for the magazine in any official capacity.
After his rescue, Madsen told TV2 that he was alone on the sub and had "a minor problem with a ballast tank [that] turned into a major issue". Within hours, police arrested Madsen and charged him with "killing" Wall, a preliminary term that's used when the classification of the act has not been fully determined. They announced that the submarine had been found by divers and would be hauled to shore.
We do not know what was involved in the "accident" that allegedly resulted in Wall's death, but a Copenhagen police spokesperson tells Nordic Business Insider, "We believe he is telling the truth when he says she died in the submarine." Divers, sonar and helicopters are being used to search for her body along the route that the submarine took before sinking. Madsen's lawyer declined to discuss why he has changed his story.
Wall studied at the Sorbonne University in Paris and the London School of Economics, before working as a freelance journalist for outlets such as The New York Times, The Guardian and The Atlantic. She described her beat as "identity, gender, pop-culture, social justice, foreign policy and the undercurrents of rebellion".
Madsen is an eccentric figure who co-founded Copenhagen Suborbitals, a volunteer collective of amateur rocket enthusiasts that supports itself through crowdfunding and has around 55 volunteers. The group has worked since 2008 to fly a human in one of its rockets to sub-orbital space but tests, so far, have failed.
The UC3 Nautilus submarine was another project that Madsen began with the group. After the project was completed, Madsen had a falling out with Copenhagen Suborbitals and formed the UC3 Nautilus Submarine Association to be the sub's caretaker. The Nautilus had many small but successful missions before being docked for years as it awaited repairs and upgrades. After getting into a dispute with the association, Madsen took sole ownership of the sub and it relaunched after a crowdfunding effort on Indiegogo in April of 2017.
After the Nautilus sank, but before he'd been charged with a crime, Madsen told reporters, "It took about 30 seconds for Nautilus to sink, and I couldn't close any hatches or anything." The only regret he expressed was that he'd lost his vessel, saying, "I am fine, but sad because Nautilus went down."