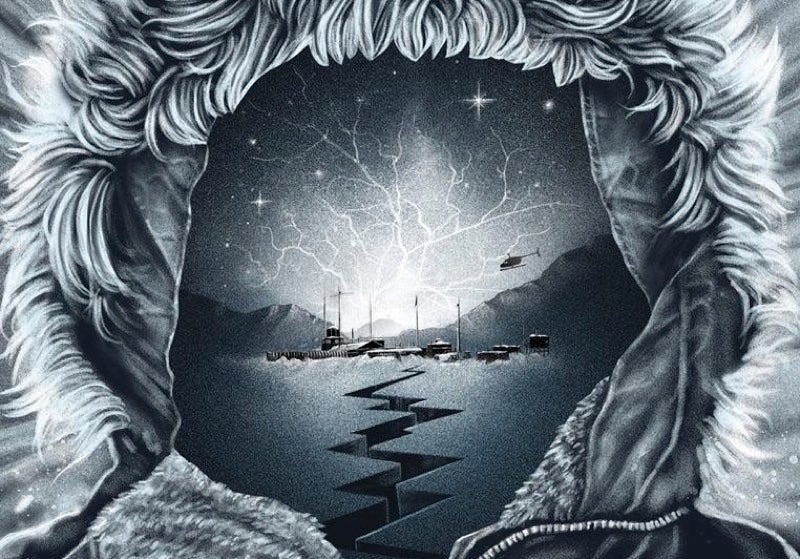 All images: Arrow via Dread Central
Arrow Video's 4K Blu-ray restoration of John Carpenter's The Thing isn't out until October, but the cover art is here, and it's perfect. It features the iconic, fur-trimmed parka seen on the film's poster, but instead of a blinding beam of light, its hood reveals a stylised depiction of the movie's Antarctic setting.
It's no secret that The Thing is one of my all-time favourite movies, but even casual fans might want to consider picking up this version. Not only will the film come in a handsome package, it will look and sound better than ever before. And though some of the special features will be familar to those who've bought previous releases (like Carpenter and star Kurt Russell's audio commentary), there will also be a new, feature-length documentary, Who Goes There? In Search of The Thing, that explores the history of the story from novella to screen, as well as 1982: One Amazing Summer, about one of cinema's greatest seasons ever — Poltergeist, E.T.: The Extraterrestrial, Blade Runner, Tron, Fast Times at Ridgemont High, and The Thing all opened within weeks of each other. (Can you imagine?)
Here's a full-length shot of that cover art, followed by a look at the interior packaging: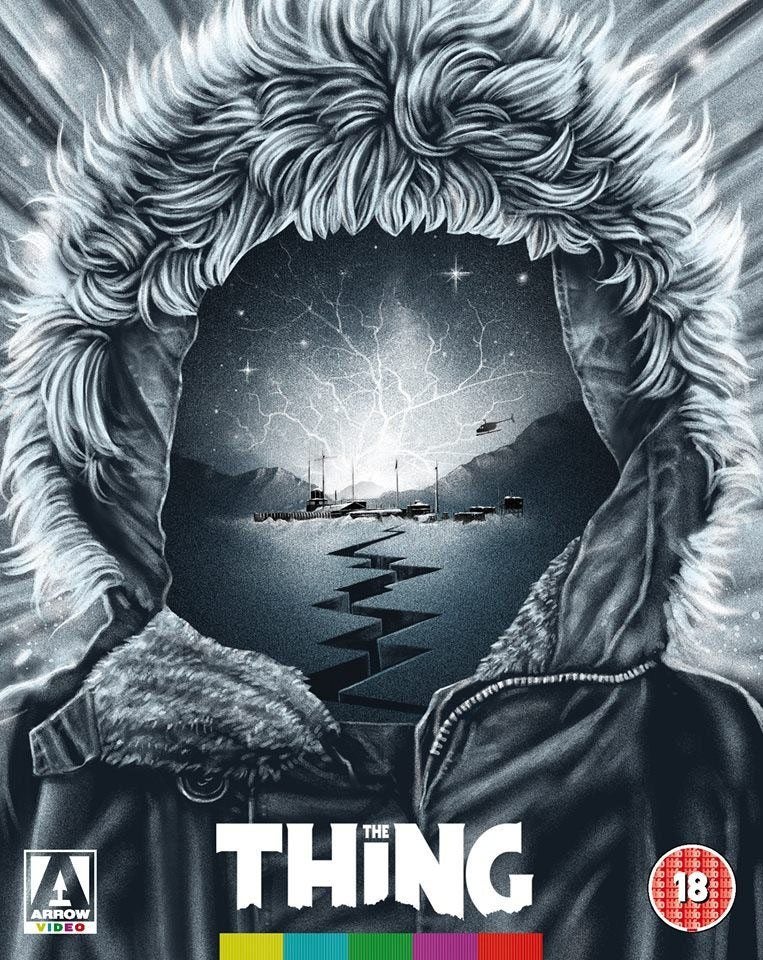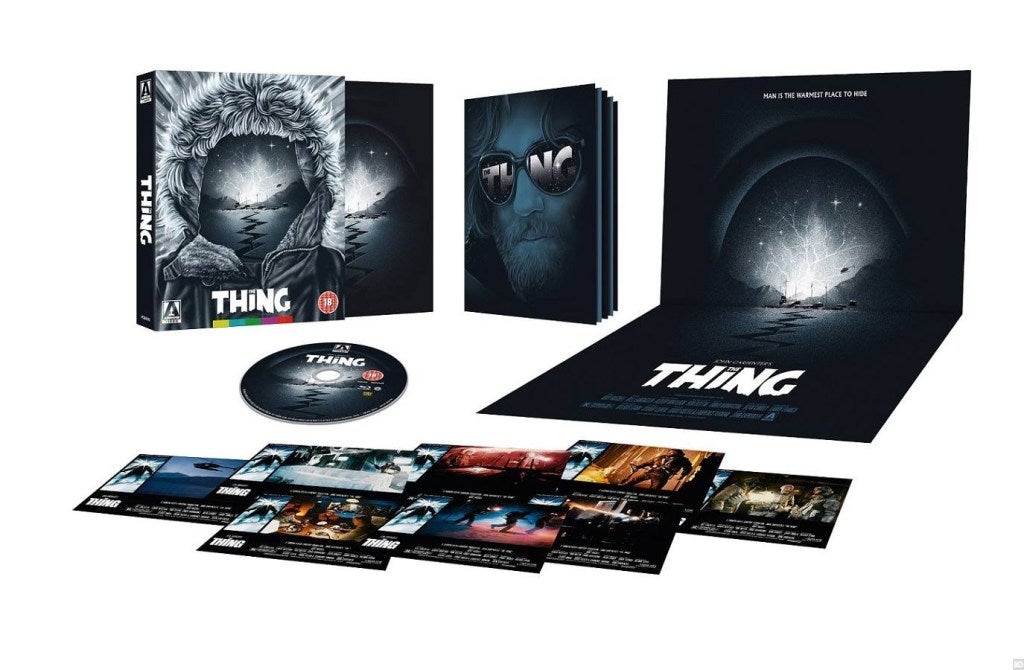 The Arrow Video release — which comes packaged in a steelbook decorated with the original Thing art, too — is limited to just 4,000 units, and response to yesterday's announcement was so enthusiastic that you can't even access the Arrow site right now. However, you can still pre-order the Blu-ray through Amazon. It will be released October 23.