Back in March, I said then was the perfect time to buy an Oculus Rift.
I was wrong.
It's now.
The most recent price drop for the Oculus Rift temporarily brings its retail price down from $US549 to $US449, which is a pretty damn significant drop. In fact, it's enough of a drop to make a high-end PC gaming-friendly virtual reality headset from Oculus even cheaper than the more mainstream, somewhat less advanced PlayStation VR.
Here's the numbers as they fall at the moment: EB Games sells the PlayStation VR bundle — with the VR headset itself, the breakout box with extra processing power, a PlayStation 4 camera, and a VR Worlds demo disc — for $629.95. That's a fair whack of cash, more than an actual PlayStation 4 will cost you.
At the moment, Oculus will sell you the Rift and Touch controllers for $US449 — that's $590 at current exchange rates. That also includes a bunch of free games, so it really is an equivalent bundle to the EB PSVR one, too. That's pretty impressive for what is one of the highest quality VR headsets you can buy, in company with the also-excellent HTC Vive.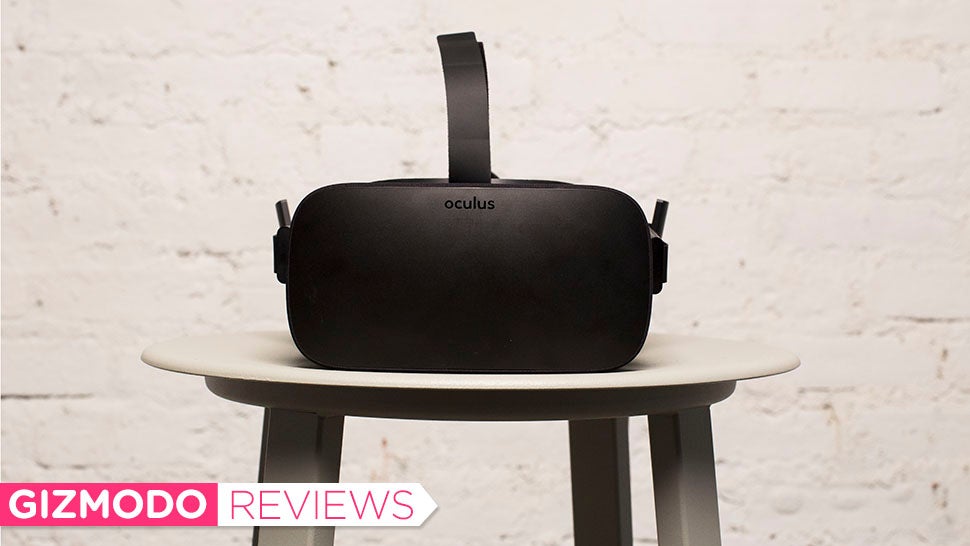 '.After pulling off the final version of the Oculus Rift during a recent session, I realised I had been playing for more than an hour. It was dark out, and all my coworkers had gone home. I'd been lost in the moment..'
'.After spending several days playing with the brand new Oculus Rift virtual reality kit, I can finally understand why Facebook pumped $US2 billion into this technology..'