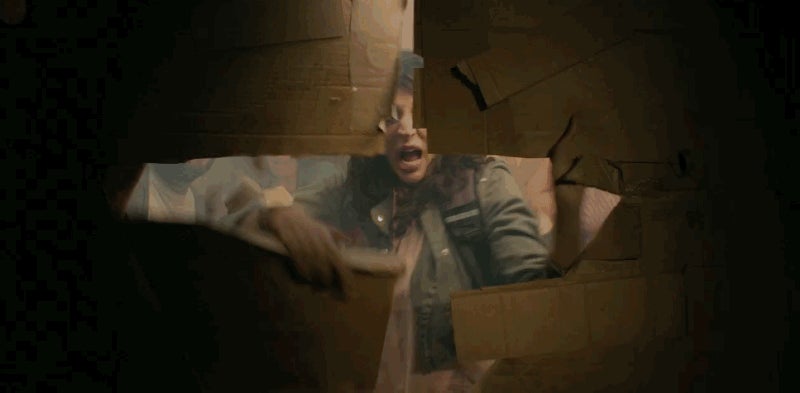 Video: The trailer for indie fantasy comedy Dave Made a Maze invokes the old Doctor Who TARDIS joke about being bigger on the inside. But the real appeal is in all the handmade environments and peril that the film's characters will encounter.
I'm someone who likes wonky sci-fi-adjacent movies such as Eternal Sunshine of the Spotless Mind, Being John Malkovich, and the less-fantastical Be Kind, Rewind. So, yes, Dave Made a Maze looks right up my alley. Directed by Bill Watterson — not the Calvin and Hobbes creator, but the lead actor from the video game Lost Planet 3 (which I also liked) — it's the story of frustrated artist Dave, who makes a cardboard maze in his apartment. Somehow, the maze's interior becomes its own loopy world where Dave is trapped and his friends venture inside to try and get him out.
Dave Made a Maze will premiere in Australia at the Revelation Perth International Film Festival on July 14.