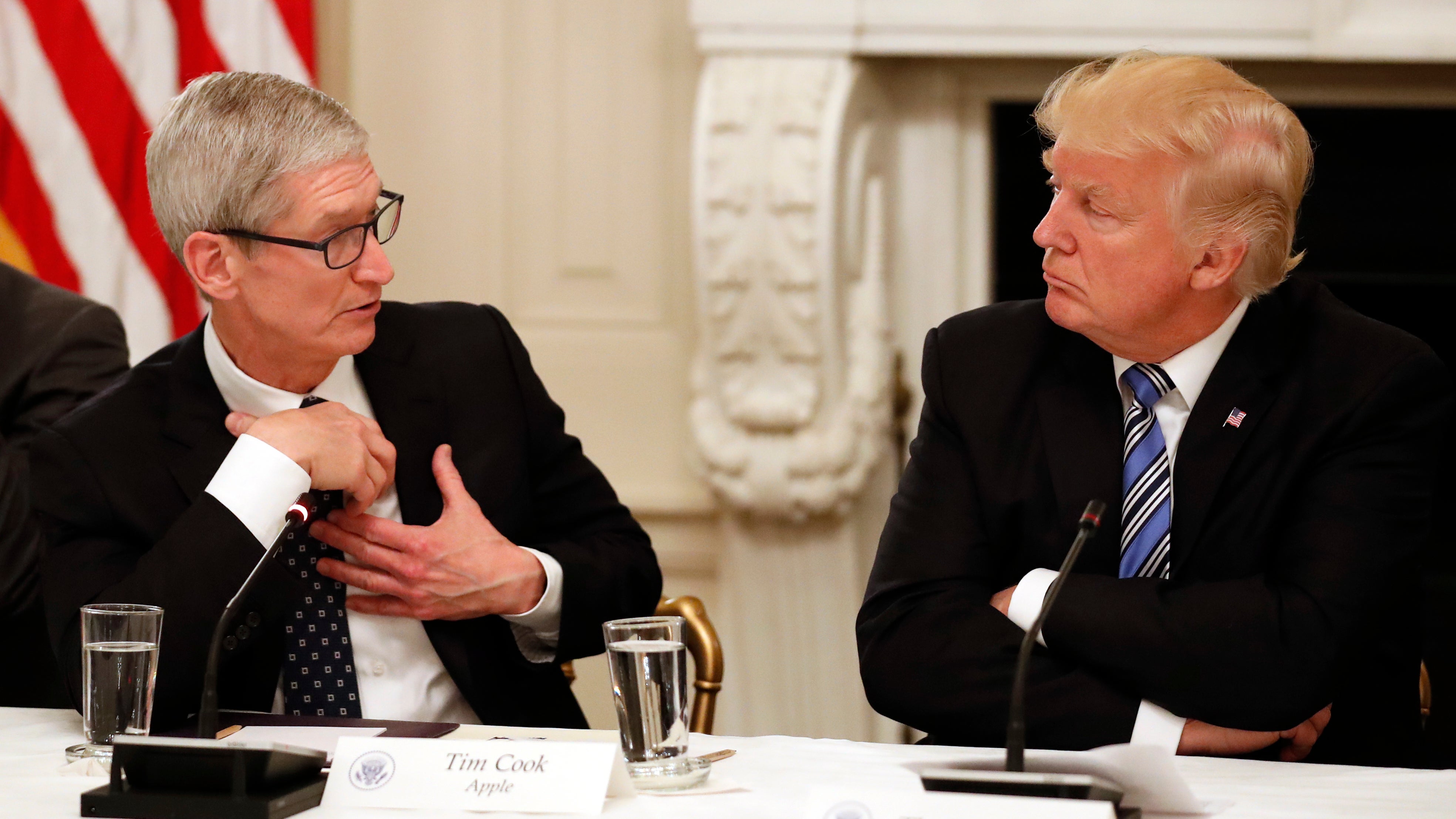 President Donald Trump told the Wall Street Journal on Tuesday that Apple CEO Tim Cook had called him up and "promised me three big plants — big, big, big."
Photo: AP
"I said you know, Tim, unless you start building your plants in this country, I won't consider my administration an economic success," Trump added. "He called me, and he said they are going forward."
Apple, which does do a limited amount of manufacturing in the US, declined to comment to the WSJ. But it has committed to investing some $US2 ($3) billion in funds which will invest in US manufacturing, and its iPhone manufacturer Foxconn is reportedly looking to invest $US7 ($9) billion in a US-based facility after being promised a sweetheart tax deal.
Did Tim Cook really call Trump to promise him three Apple factories? Might as well take the president at his word, given he's never, ever misrepresented a manufacturing deal, right? [Wall Street Journal]