Is Sony planning a reboot of Close Encounters of the Third Kind? Game of Thrones' final season could bring feature-length episodes. Scarlett Johansson teases a devastating storyline for Black Widow in Infinity War. Plus, new footage from Spider-Man: Homecoming and Ducktales. To me, my spoilers!


X-Men: Dark Phoenix
Nerdist reports that Genosha — the infamous African island first introduced in the late 1980s as a mutant allegory to apartheid and slavery, before being turned into a mutant paradise and later being destroyed in 2001's E is for Extinction storyline — will play a pivotal role in the new X-Men movie.
They also add that apparently Magneto will get a "cult-ish" costume tweak for the movie, alleging that Michael Fassbender has requested that Magneto begin looking like a leader of "sheeple" in the movie — perhaps hinting that the film will see the master of magnetism expand his reach and influence to develop a wider following of his own.
Meanwhile, speaking at Denver Comic Con, Famke Jansen stated she doesn't think she'll return for any future X-Men movies:
It's the gift that keeps on, kept on giving I think we're done, but it was really great while it lasted and it lasted for a long time. It's been nothing but a pleasure working not just as Jean Grey, which was such an honour because comics were so fantastic already, but then the entire cast who I got to play with, all my fellow actors, thespians who are so talented. It was just a wonderful experience. I'm very grateful.
---
Close Encounters of the Third Kind
Sony has released this mysterious teaser for some kind of Close Encounters project. It has since been confirmed that the film is getting a theatrical re-release in the US and Canada for its 40th anniversary.
---
Godzilla: King of the Monsters
Here are your first set pics from the latest US Godzilla — and they're honestly a bit less exciting than you'd expect, with not a single kaiju in sight. There is some fire though, so presumably some Godzilla-branded carnage and destruction was being shot at least.
---
Rampage
Another day, another picture from the set, courtesy of the Rock.
Do not go gentle.
Grateful to put in work w/ our hard working crew on the eve of our Independence.
#OnSet #Rampage #BloodiedAndBattered ?? pic.twitter.com/0qolgyoImW

— Dwayne Johnson (@TheRock) July 3, 2017
---
Avengers: Infinity War
Scarlett Johansson told Bravo she felt "devastated" after filming her scenes with Mark Ruffalo for the movie, suggesting more heartbreak on the way for Natasha and Bruce.
I just finished Avengers: Infinity War. The first one. My character has this ongoing relationship with Mark Ruffalo's character. I had such devastation that day. I don't know why. I was so devastated. It was something about this character that Mark plays, and this is something that should feel so solid and suddenly doesn't or there's — and it reminded me of so much of the things going on in my own life at the time.
---
Spider-Man: Homecoming
Marvel has released Peter Parker's entire four-minute video diary from Captain America: Civil War.
---
Spider-Man: Homecoming 2
Speaking with the Toronto Sun, Kevin Feige revealed Marvel is looking at a "five-movie storyline" for Tom Holland's Spider-Man.
We are looking at a five-movie storyline — Civil War, Homecoming, Avengers: Infinity War, untitled Avengers, Homecoming 2 — or whatever we end up calling it — as an amazing five-story journey for Peter Parker. In the way that the events of Civil War directly inform the opening of Homecoming and his state of mind as he goes back to high school, so too will the events of the next two Avengers movies as he continues with high school. This original 22-movie arc ends with the untitled Avengers in May of 2019 and then two months later it will be Peter and Spider-Man that usher us into the aftermath and how things proceed from there.
---
Road of the Dead
A production poster for a Wacky Races-inspired zombie film written and produced by George Romero — but directed by Warehouse 13's Matt Birman — has surfaced. It involves zombie race car drivers, because of course it does.
First production poster for Road of the Dead. Here's looking forward to the trailer!! pic.twitter.com/ezAp8S0swN

— Weekend of the Dead (@weekenddead) July 1, 2017
---
The Dark Tower
The latest poster once again depicts the Gunslinger and the Man in Black idly standing about. [Coming Soon]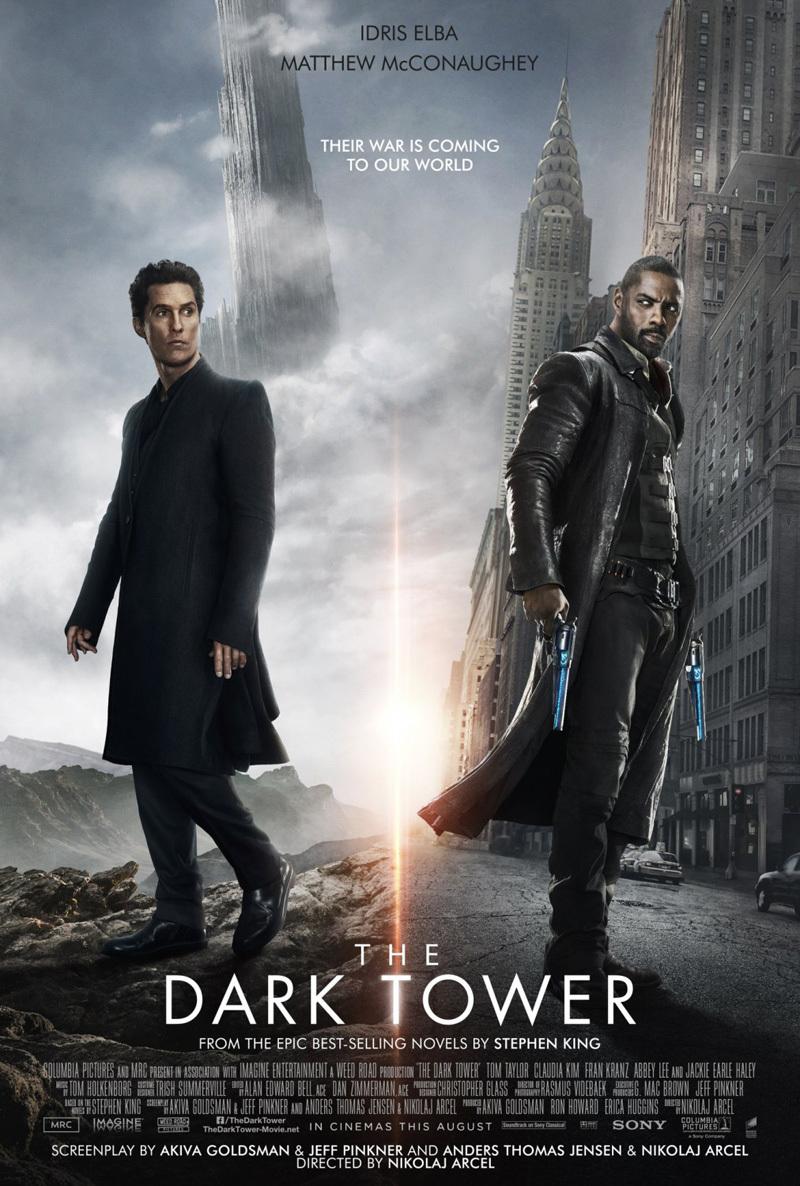 ---
Game of Thrones
Vanity Fair reports HBO is considering whether to extend each episode of the show's eight and final season to a feature-length running time — after season seven's finale clocks in at just under an hour and a half.
Fairfield just said the Season 7 finale of GAME OF THRONES will be 82 mins. Final season they're considering making each ep feature length!

— David Chen (@davechensky) July 1, 2017
HBO has also released two more images from season seven — the Sansa/Littlefinger one really encapsulates their relationship. [Screenrant]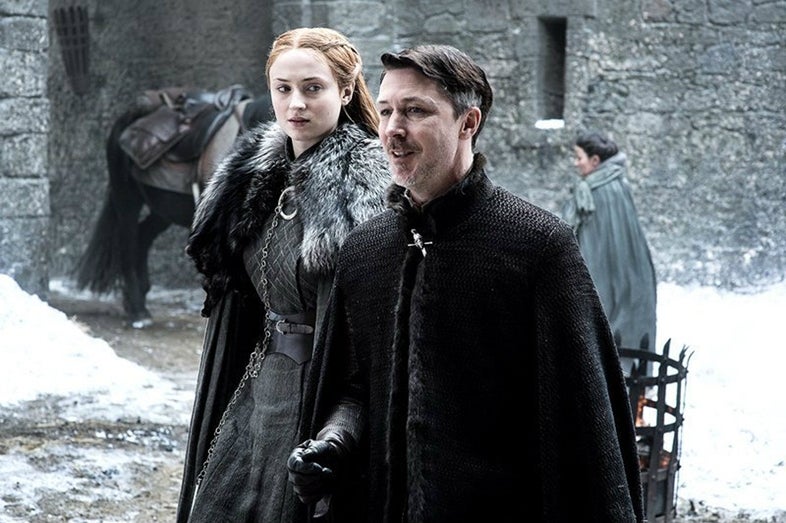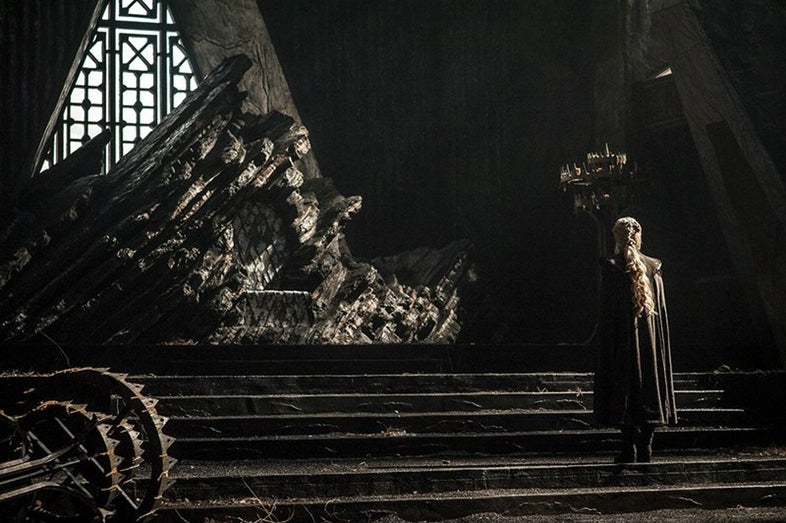 ---
The Flash
CBR reports the season four premiere is titled "The Flash Reborn", so begin speculating wildly at just how that probably means the show will undo its stupid cliffhanger from season 3's finale.
---
The Mist
There's trouble at the shopping centre book store in the synopsis for episode four of The Mist. The episode itself is titled, "Pequod". [Spoilers Daily]
Kevin; Mia; Jonah; and Adrian arrive at an abandoned gas station, where Kevin tries to reason with Clay amid fears of the wherabouts of his child. At the mall bookstore, Alex comes face to face with the Mist.
---
Doctor Who
When asked if he'd once again return to the series following the events of The Doctor Falls, John Simm told Doctor Who Magazine, "I don't know" and "I doubt it."
You know what, I don't know. I mean, I wouldn't have thought in a million years that I'd be back [in 2017], yet here I am talking about it, so never say never.

So you never know. This thing called Doctor Who is a machine that just sort of goes on its own. It's got its own rules. And if they want you back, then great. I would definitely think about it.

Will they ask? I doubt it. But I don't know. I mean, I'm very, very lucky to have worked with two Doctors. Two brilliant, brilliant actors. So if not, I will count myself blessed to have been asked back; to have played him these two times. That's wonderful. And we shall see. Who knows? Yeah, never say never. That's very true.
---
DuckTales
Finally, two new DuckTales TV spots have been released by Disney XD.
---
Banner art by Jim Cooke.