Image: iStock
Over the weekend, a laptop left on a charger exploded in Melbourne, blasting hot debris around the room it was in. Its battery was not the original — it was purchased online. Please, be careful when you're buying replacement batteries and chargers for your electronics.
The ABC reports that a woman escaped serious injury and was able to put the fire out before emergency services arrived, but that begs the question: what if she hadn't been home? People have died in Australia in the past from cheap — that is, untested and uncertified — chargers and batteries.
Let this be a reminder: if you're buying replacement parts for your computer — or phone, or tablet, or anything else that plugs in and charges its battery — online, make sure that the parts are either:
Genuine, first-party parts either from the brand itself or from that brand's original equipment manufacturer (OEM)
Third-party parts that have a CE tick of approval
It can be hard to tell online. But most laptop manufacturers have guides to spotting counterfeit or fake batteries, so use the resources you have available to you. If you buy something online and it doesn't seem right, don't use it. Use Paypal for a chargeback and return it to the seller. Your safety is more important than the convenience and price of a cheap eBay battery. [ABC]
In the news this morning, a woman in Sydney has died in an apparent electrocution and a knock-off USB charger has been linked to her death. A stall in Campsie faces fines of up to $87,500 and two years' imprisonment for selling the chargers.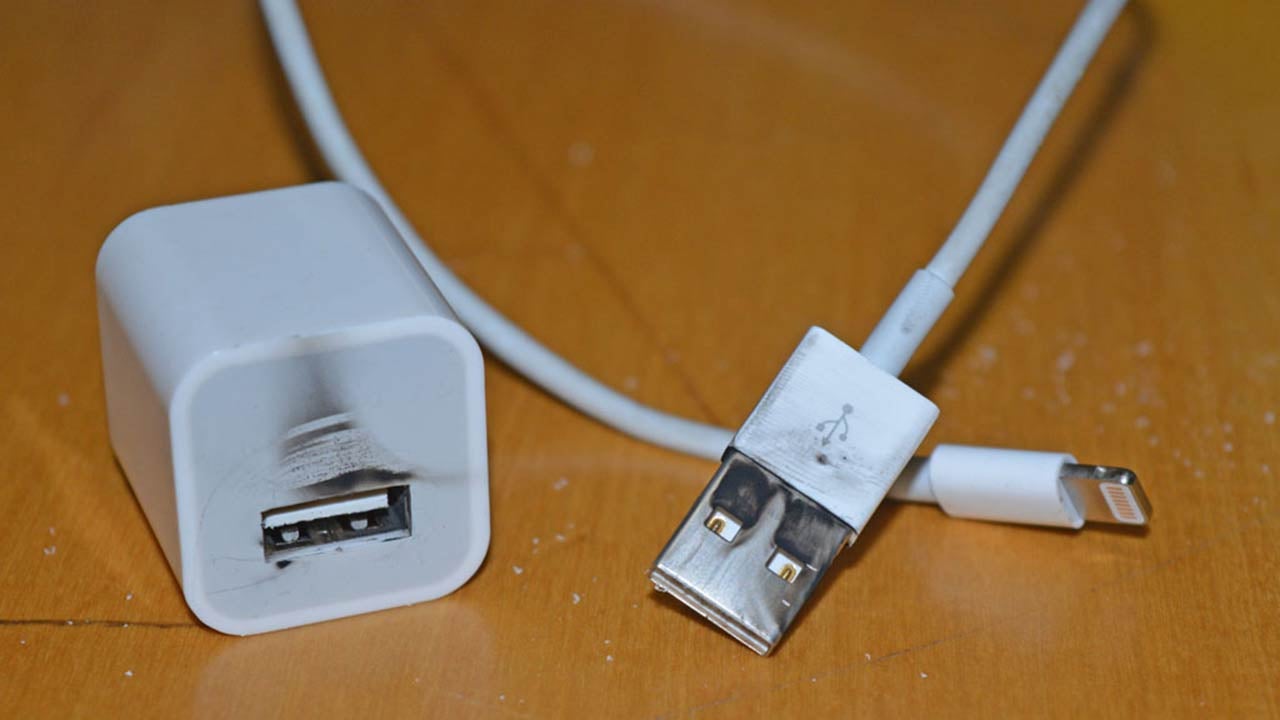 We all love cheap stuff, but it's an incredibly bad idea to buy a cheap charger for your phone, digital camera, or other gadget. And unfortunately, it's incredibly easy to buy these online, even from sites like Amazon, who often mistakenly sell the products as genuine.